Giveaway!
Made in Asheville
November 19th - 22nd, 2020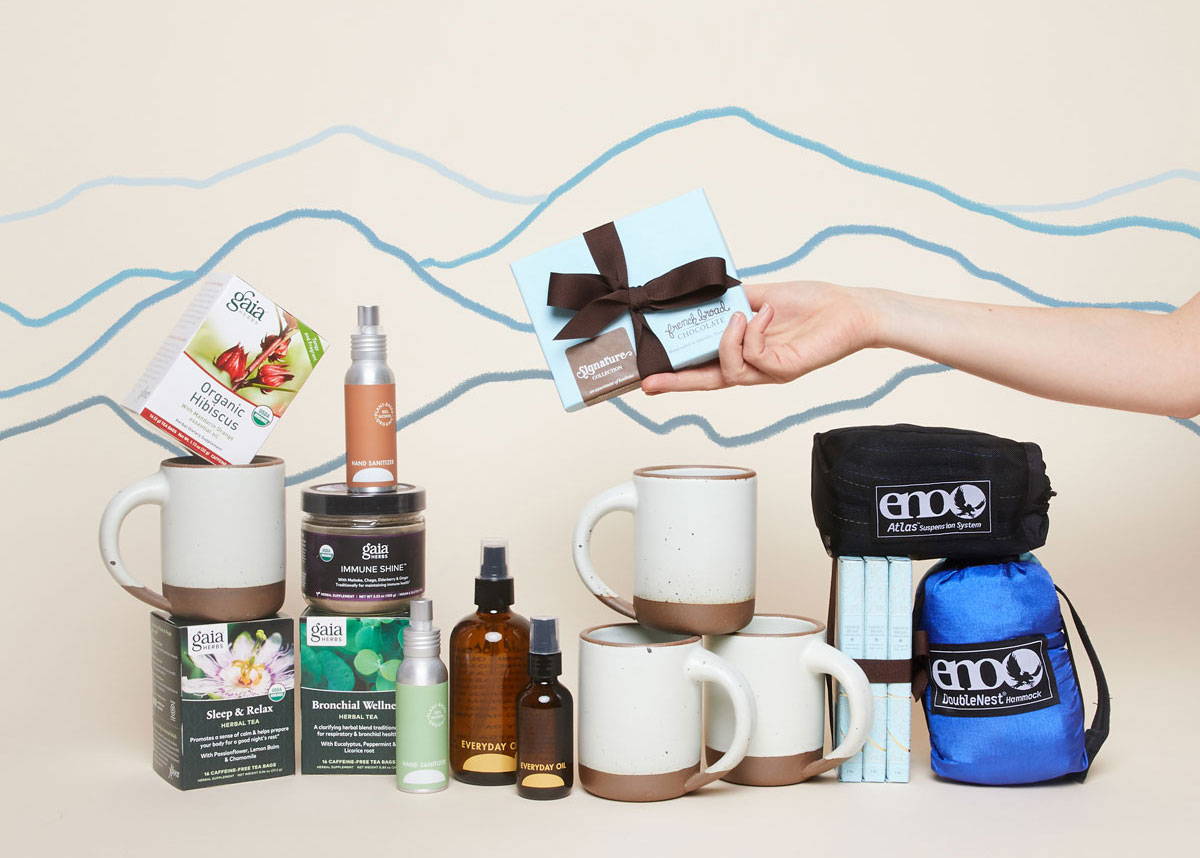 "Local business" means something more than words to us. Our local community helped build East Fork and it sustains us in more ways than we can count here in this space. So, no surprise: we have strong feelings about supporting other companies based in Asheville and western North Carolina and we hope you feel the same way about the things being made in your own backyard, too. It's easy to get emotional when these businesses, especially those we're partnering with for this giveaway—@gaiaherbs, @frenchbroadchocolate @enohammocks and @everyday_oil—make fantastic products that, as they attract fans in faraway places give us that feeling of local pride.
Two lucky winners will receive a local Asheville bundle including:
• 4 East Fork Mugs in color of winner's choosing ($144 value)
• Everyday Oil, Mainstay Blend - All-Purpose Organic Skincare in their signature scent—2 oz and 8 oz + 100% Plant-Based Hand Sanitizer in Warm Feelings and Deep Breath ($90 value)
• Gaia Herbs Wellness Bundle—powder blend of mushrooms + herbs in their award-winning Immune Shine formula + an aromatic herbal tea of winner's choosing ($58 value)
• French Broad Chocolates 3-Piece Milk Chocolate Bar Collection + 12-piece Signature Collection of bonbons ($70 value)

• ENO DoubleNest® Hammock and Atlas™ Suspension Straps..The portable DoubleNest® Hammock is big enough for two and stuffs easily into its attached compression sack, and the tree-friendly Atlas™ Suspension Straps feature a quick, no-knots-needed setup. ($100 value)
Contest ends Sunday, November 22nd at 11:59pm EST. Open to U.S Residents only. Must be 21 years of age or older. Two lucky winners will be randomly selected and announced on Monday, November 23rd.
And saying it one more time for the people in the back:
By entering your email, you agree to receive (very unspammy) emails from East Fork and all participating partners. You can unsubscribe at any time, but we hope you'll stick around.
---