Different Wrld & Neng Jr's
Different Wrld
& Neng Jr's
This month, help us raise money for two incredible projects happening at 701 Haywood Road in West Asheville, North Carolina. Different Wrld Headquarters is a hyper-inclusive hub devoted to inspiring, equipping and connecting burgeoning artists of all media. Neng Jr's is a Filipinx restaurant, a project of memory, love, mutual aid and extraordinary food that could be the gateway for people who come for the food but stay to learn, be inspired, and maybe even join the community taking shape there.
• We have 5 gorgeous prizes we're raffling off, where two benefit Different Wrld and three benefit Neng Jr's.
• Buy a tickets for the prize you'd like to win—the more tickets you buy, the higher your chances are to win. If you want to be in the running for every prize, you have to buy a ticket for each one.
• 5 winners will be chosen Wednesday, November 25th at 12pm EST
• 100% of the proceeds go to Different Wrld and Neng Jr's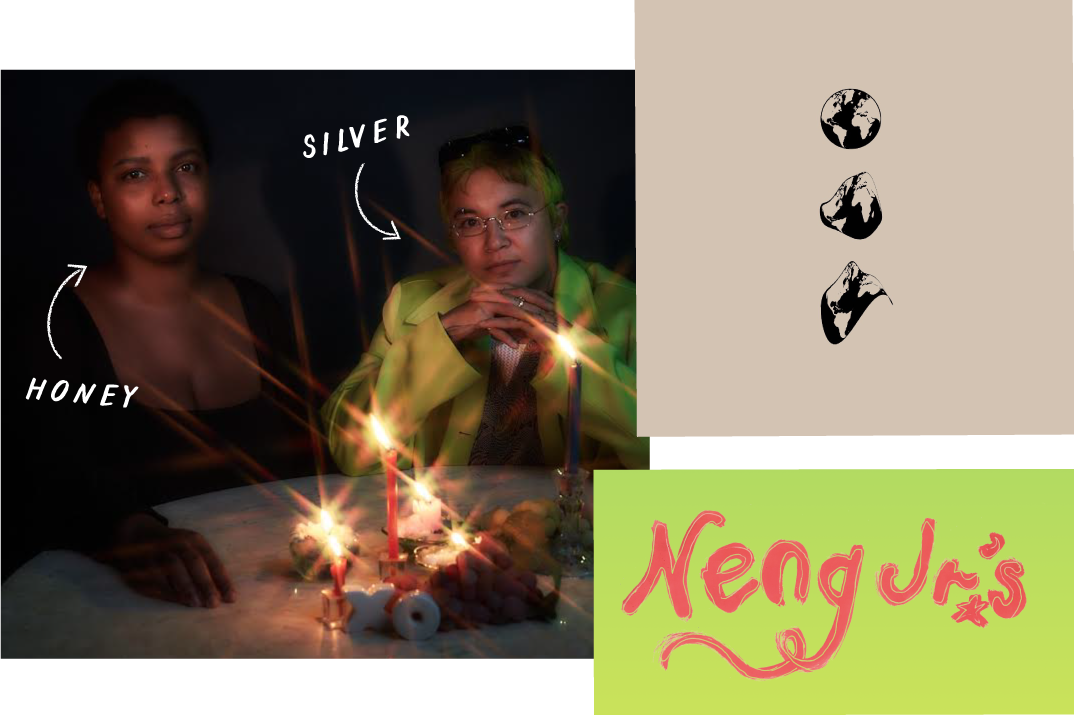 We're raffling off five special prizes: two benefitting Different Wlrd and three for Neng Jr's. You must purchase a separate ticket for each raffle prize. You'll only be entered for whichever prize you purchase a ticket for. So if you want to enter for all 5, make sure to buy multiple tickets! You have until Wednesday, November 25th at 12pm EST to enter!
---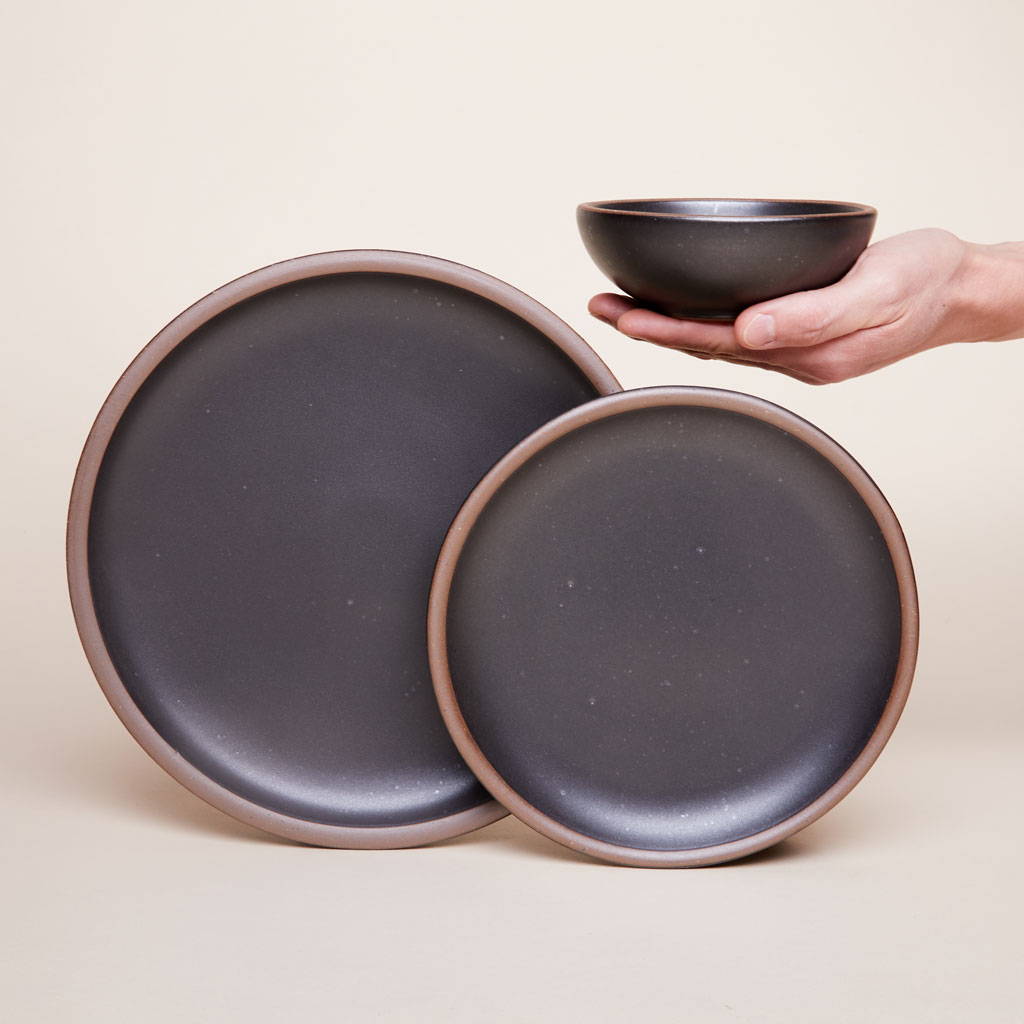 Four 3-Piece Dinner Sets in Spyder
Four 3-Piece Dinner Sets
in Spyder
---
Set of Six Mugs
in Spyder
Set of Six Mugs
in Spyder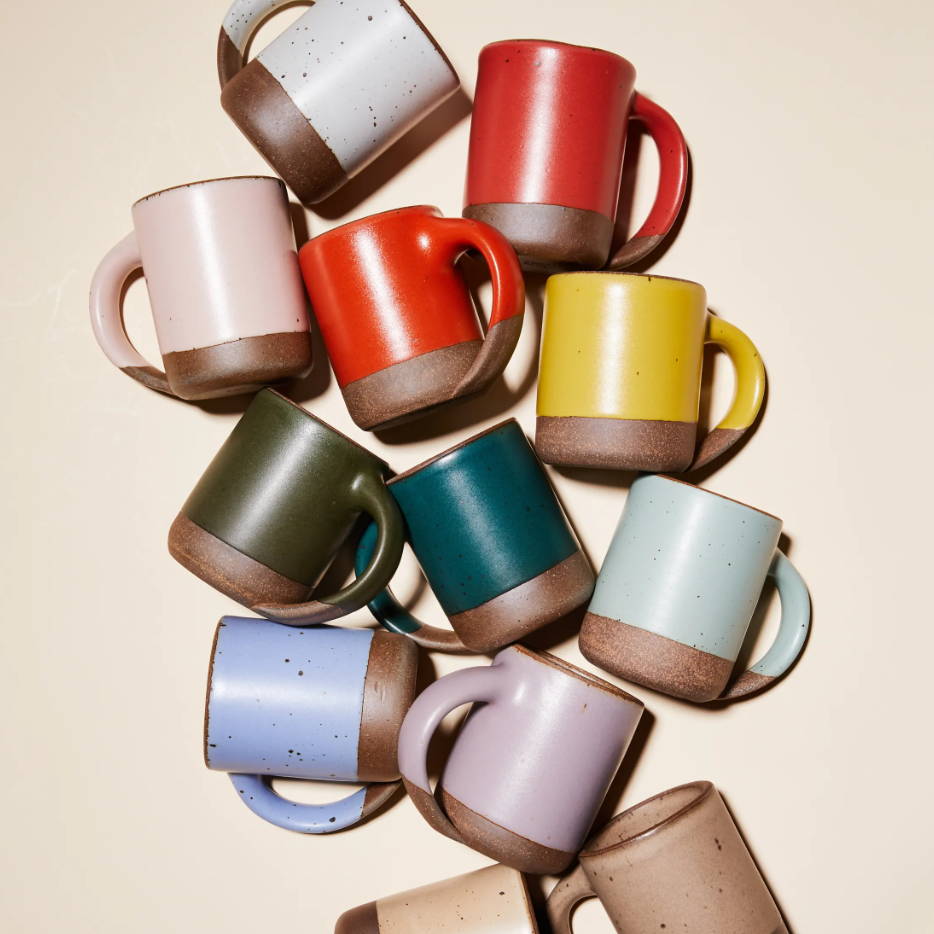 Four 3-Piece Dinner Sets in any glaze
Four 3-Piece Dinner Sets in any glaze of your choosing
---
6 Wheel-Thrown Vases
in Shino
6 Wheel-Thrown Vases
in Shino
---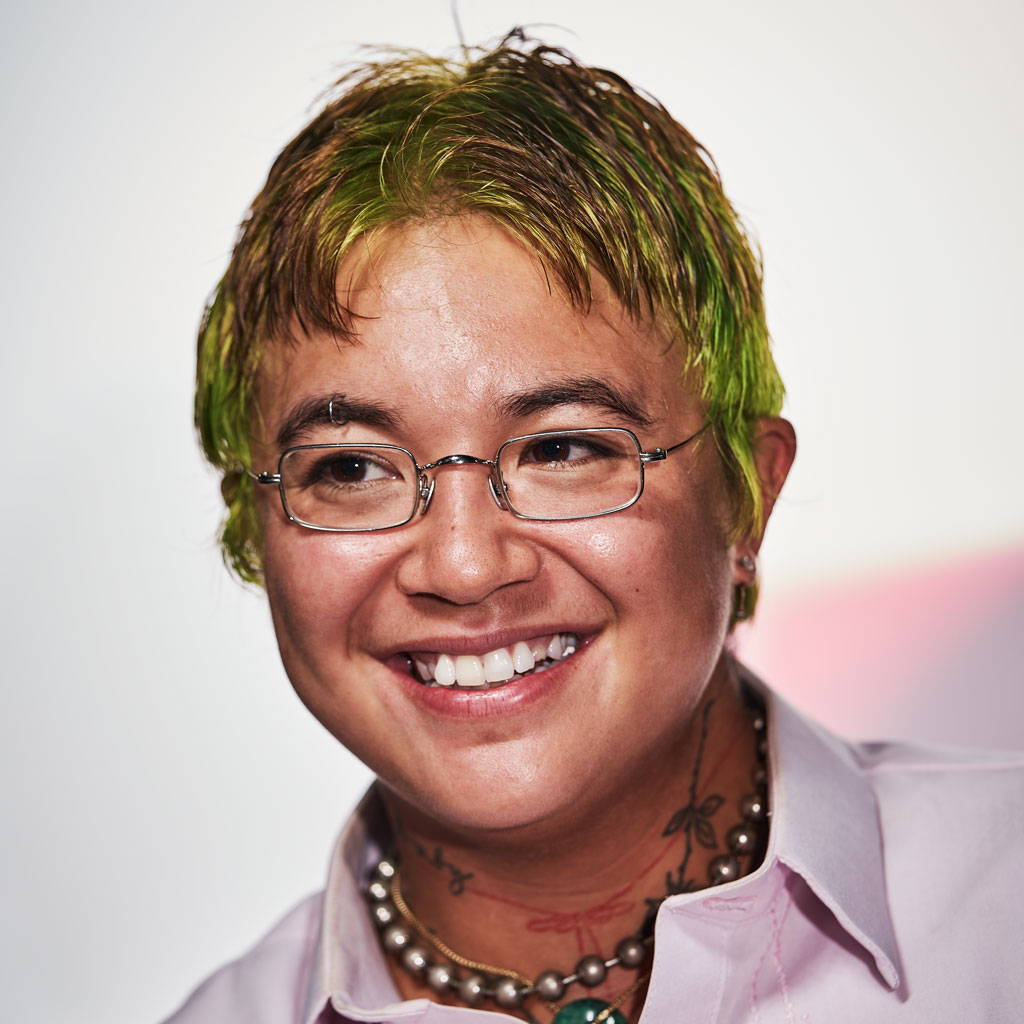 A private dinner for 8-10 by Silver Cousler
Private Dinner for 8-10 prepared by Chef Silver Cousler of Neng Jr's
---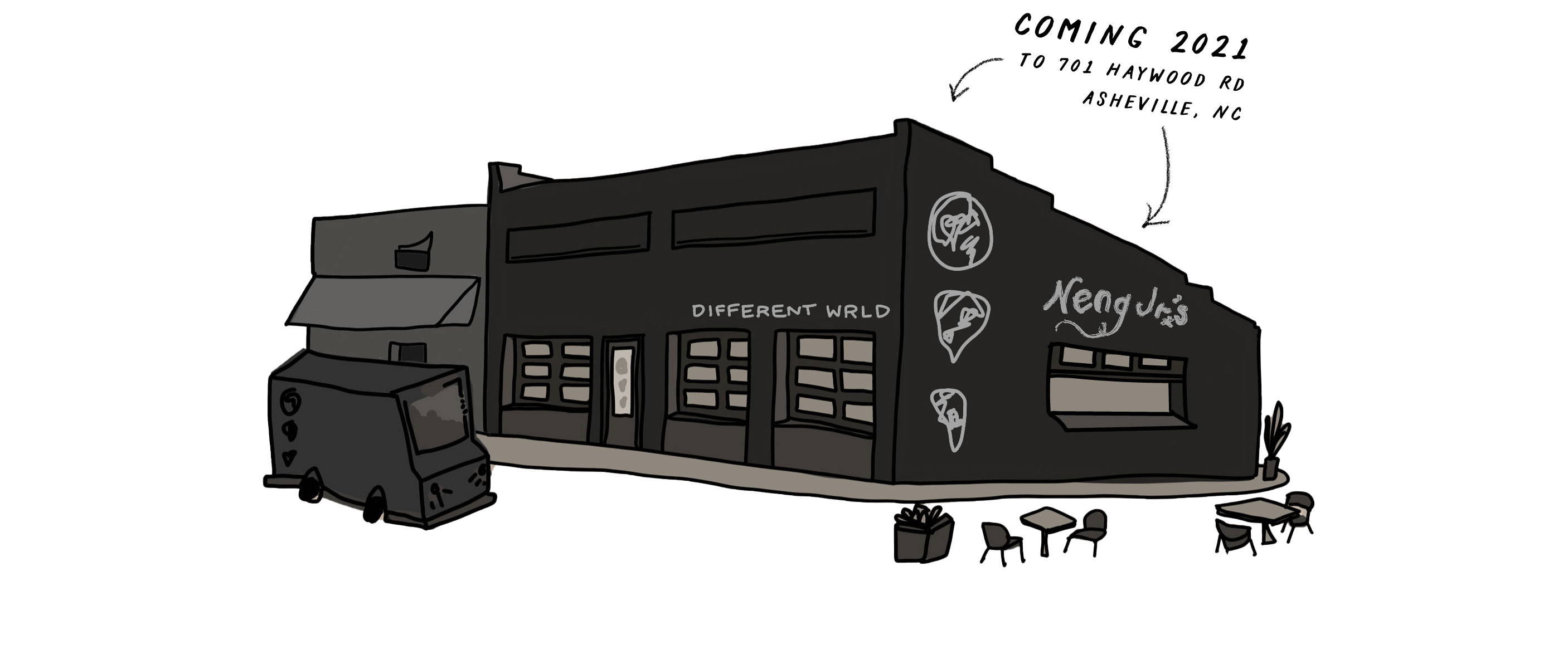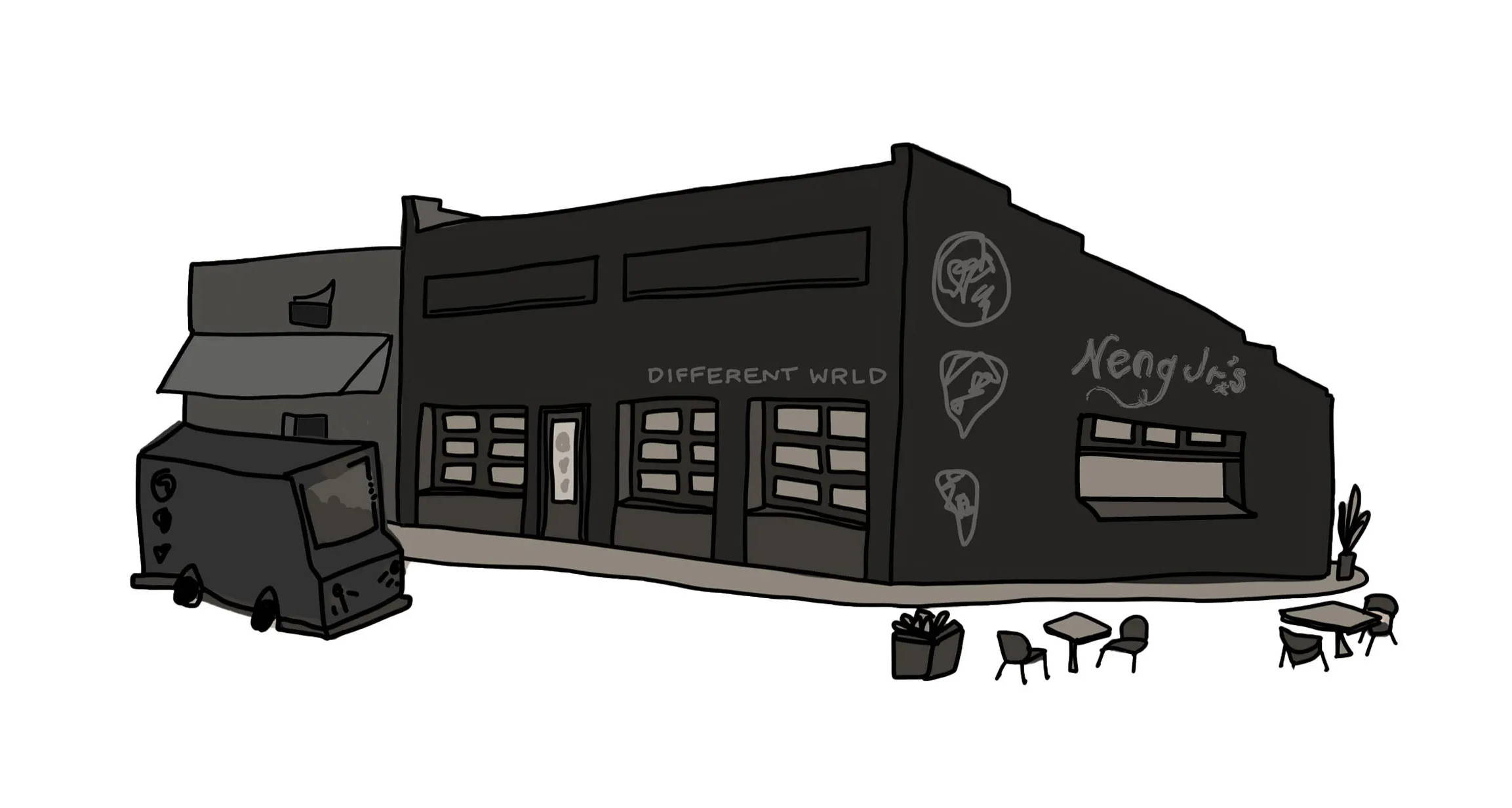 ---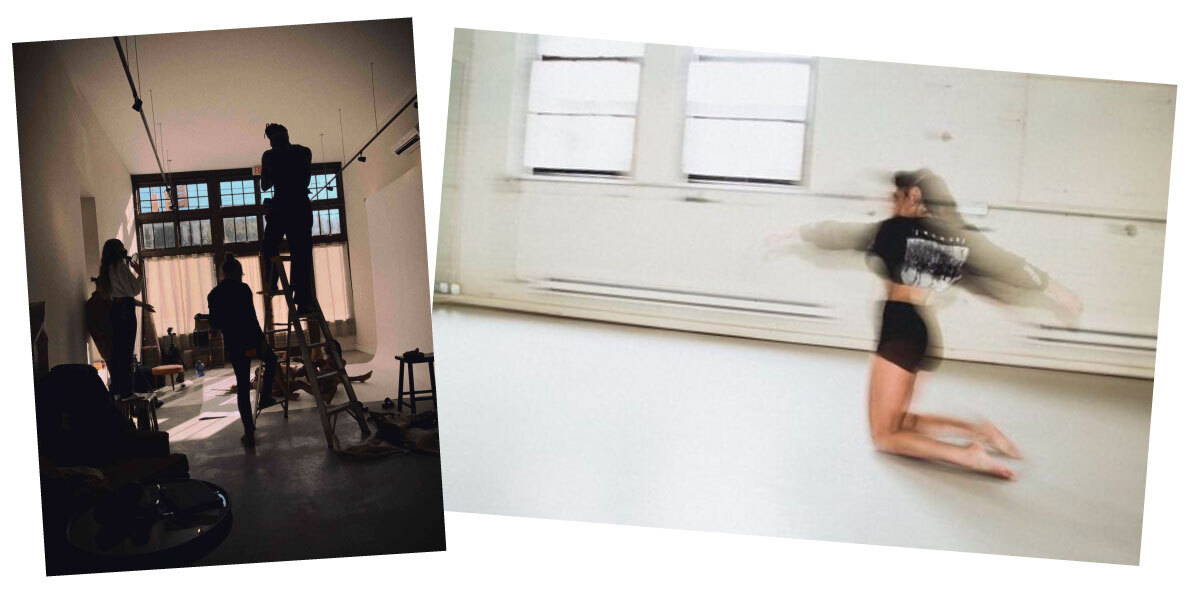 At Different Wrld Headquarters, creatives who don't have the financial means to purchase their own equipment can borrow equipment like computers, cameras, and video gear, so they can do things like record and produce podcasts, get into photo or video work, try out digital illustration, create beats and record music. Different Wrld Headquarters will connect artists that want to collaborate with and learn from each other. They will be community classes and panel-led events, too.

The vision extends beyond the walls of the building. "Our dream is to provide the tools that break down barriers for people to be able to explore their creative work. In helping break down our barrier, we pledge to continue to break down barriers in our community," said co-director Roxanne Snider.
To that end, Different Wrld Headquarters will be a safe space for expression and for community gathering and discussion. "We started creating spaces because we need space. There are opportunities for creatives, but many of them are only for some and not for all. We believe everyone should be able to create and have access to the resources that they need," said Different Wrld founder and co-director Honey Simone.
Honey continued, "Different Wrld is a space where you can ask for what you need and get what you didn't know you needed. We're here to help you set your intentions and get your shit done. We want you to feel safe, we want you to feel heard, we want you to feel empowered and equipped to take on any project you can dream up. This is for us, by us. We believe in doing nothing without intention. We believe that if you cross, you should help somebody else cross. If you are free, you have to set someone else free."
Different Wrld will host immersive art installations and music experiences. There will be a retail store, coffee shop and bar, all of which will help sustain the venture financially.
As for how the money raised in this auction will be used, co-director Garnet Fisher said, "Your commitment creates access for underserved folx in our community to try out and learn how to use new tools and technology. It gives them space to explore and grow their creativity. Our intention is to hold space for people to connect with each other and the Asheville community. We all know what it feels like to be underserved and unwelcome. We know Asheville has more to offer our art community and creatives of all types."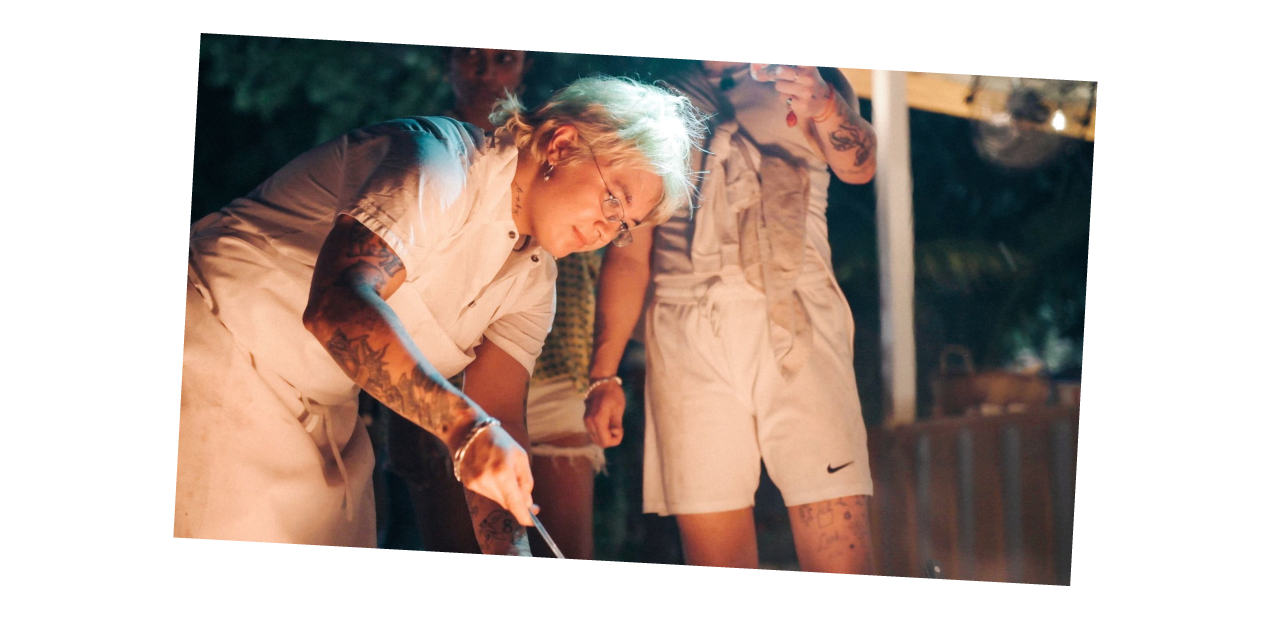 Silver Cousler's restaurant Neng Jr's is the perfect fit for the 130-square foot kitchen that's inside Different Wrld Headquarters.
Silver's vision is a soda shop like the one they grew up skateboarding to for Coke and chips in Apex, North Carolina. The soda shop with its counter and stationary stools evokes nostalgia, comfort, like you might just strike up a conversation with the diner who sits next to you, maybe help with a crossword puzzle answer. Silver wanted to make the food more personal and that means the Filipinx food like the Sinigang, Shanghai Lumpia, Pancit and Adobo BBQ chicken they grew up eating, in a menu format inspired by the South's "meat and threes." Neng is Silver's mom's nickname, and this enterprise, Neng Jr's, is dedicated to her.
Silver sees Neng Jr's as an expression of mutual aid: asking for financial help from the community that will, once the restaurant is built out, come to eat the dishes and learn the stories, be part of all the other great things that will happen in the space. They said, "At the forefront of both of our ventures we seek to uphold this space in its new iteration, with the legacy as a sanctuary to our community with our strong desires for equity and urgency to highlight our fellow BIPOC creatives, artists and chef friends alike. To me this is a space for us first, for our joy to translate into our work and funnel down to those who support us and our mission."
The idea of opening a restaurant of their own never seemed like a possibility until first, they found out about this space and second, learning Different Wrld had rented the rest of it. Longtime admirers and supporters of one another and their vision, Different Wrld and Neng Jr's truly are in this together, the first symbol of what they will accomplish together. For Silver, this means feeling compelled to both showcase Filipinx food in celebration of the strong connection they feel to the place of Neng's birth, which is still home to many family members, and to create a healthy work environment for Neng Jr's staff, one that will likely involve a high hourly wage so that employees don't have to rely on tips. This could be particularly important for the restaurant's first chapter, when covid safety measures will likely affect occupancy and many customers may gravitate to the pick-up window to get their meals to go.
More about your chef: Silver Cousler is a veteran of kitchens near (Gan Shan West, Buxton Hall, The Admiral, Bull and Beggar, Cucina 24) and far (Mission Chinese Food in Manhattan) and has done pop-ups everywhere from Asheville (thanks, Silver!) to Lil Deb's Oasis in Hudson, New York, and until covid came along, served as chef in residence at Palm Heights in Grand Cayman.