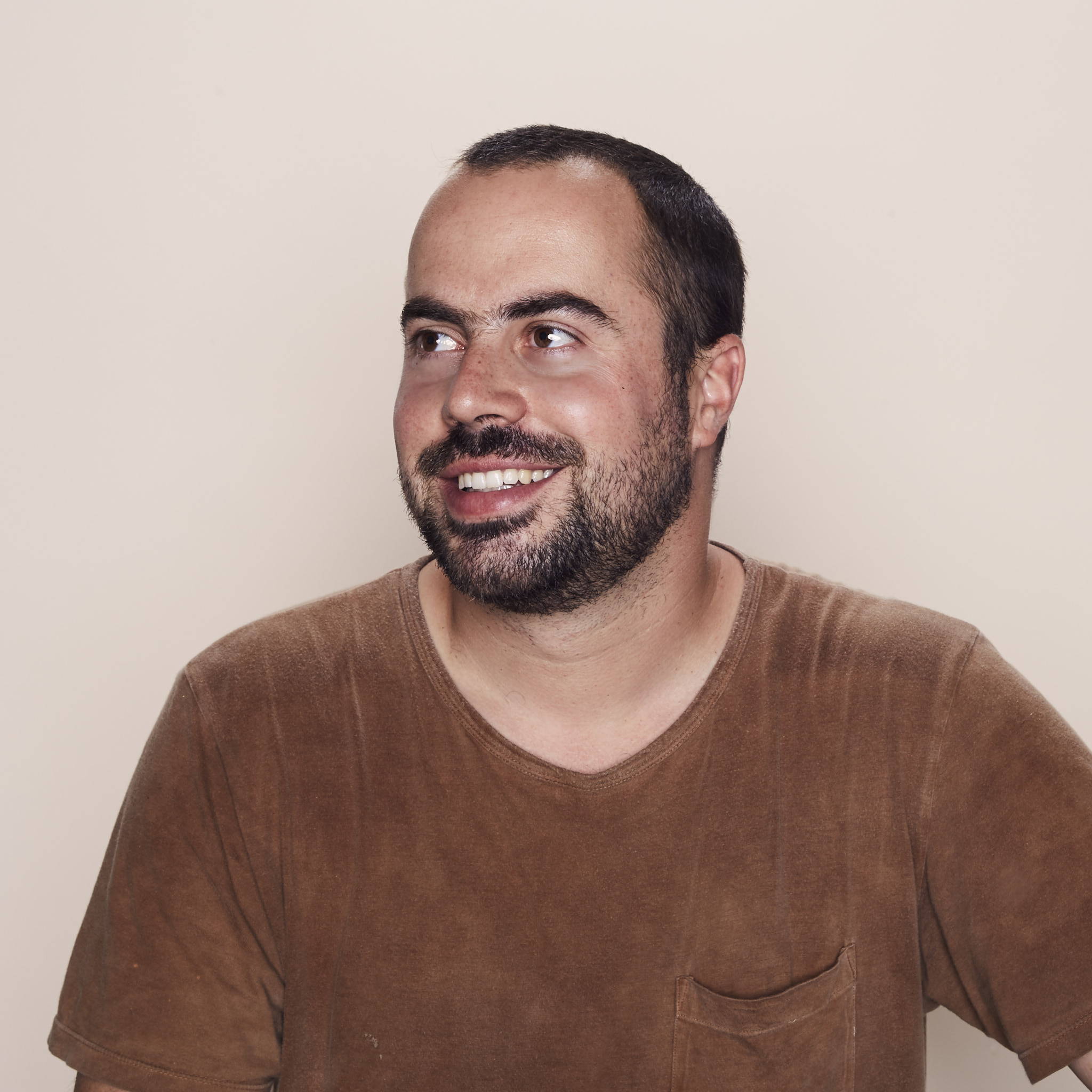 Alex Matisse, CSO, Board Chair & Co-Founder
Sarah W says, "Truly, he'd rather be fishing."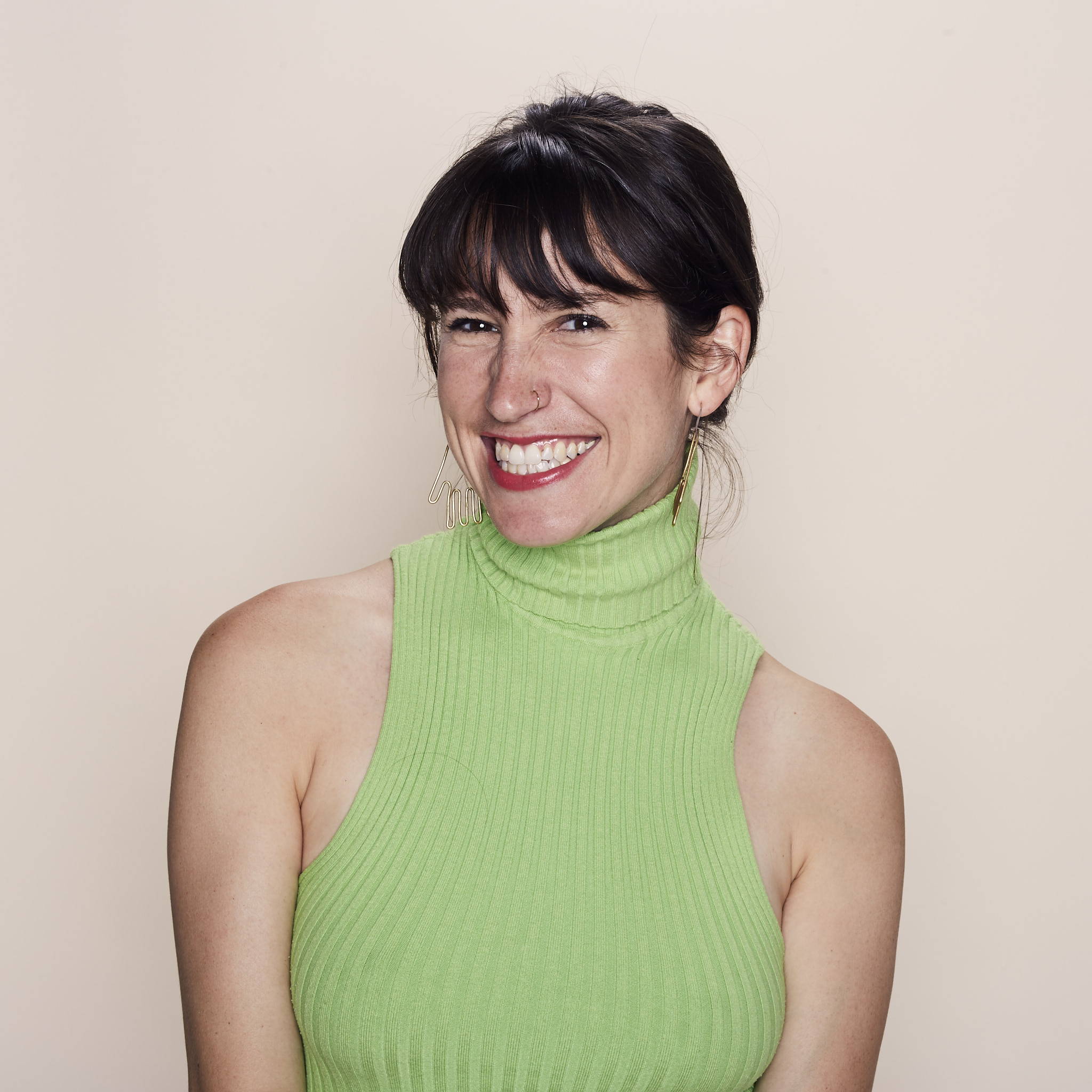 Connie Matisse, CEO & Co-Founder
John says, "Connie is a role-model everyone should look to: she's brimming with real self-assurance, has the courage of her convictions to speak and do what is right, and is generous in a way that flows naturally from thoughtful compassion."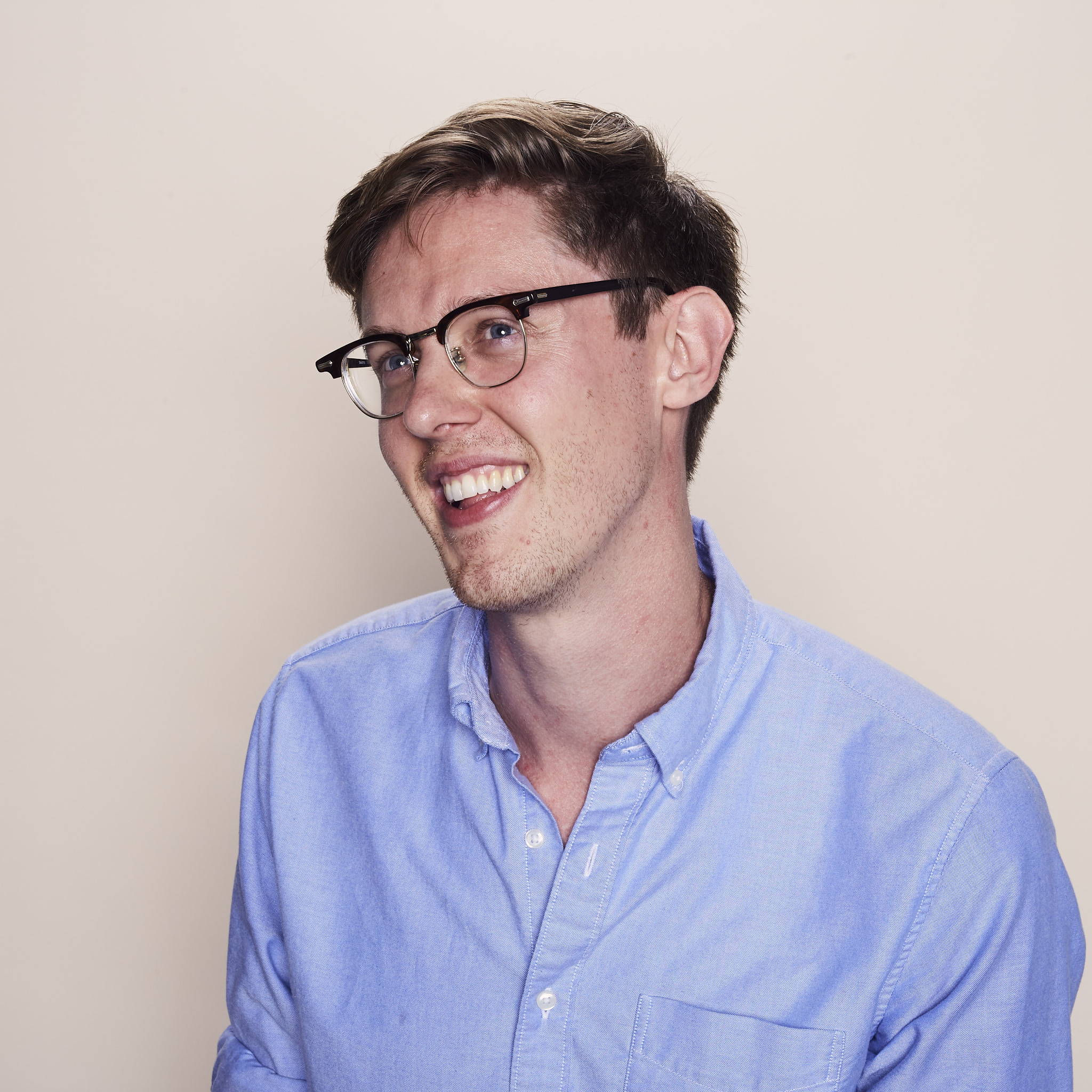 John Vigeland, CFO & Co-Founder
Alex says, "Our path winds steeper and deeper into the unknown; John's our moral compass, always pointing north."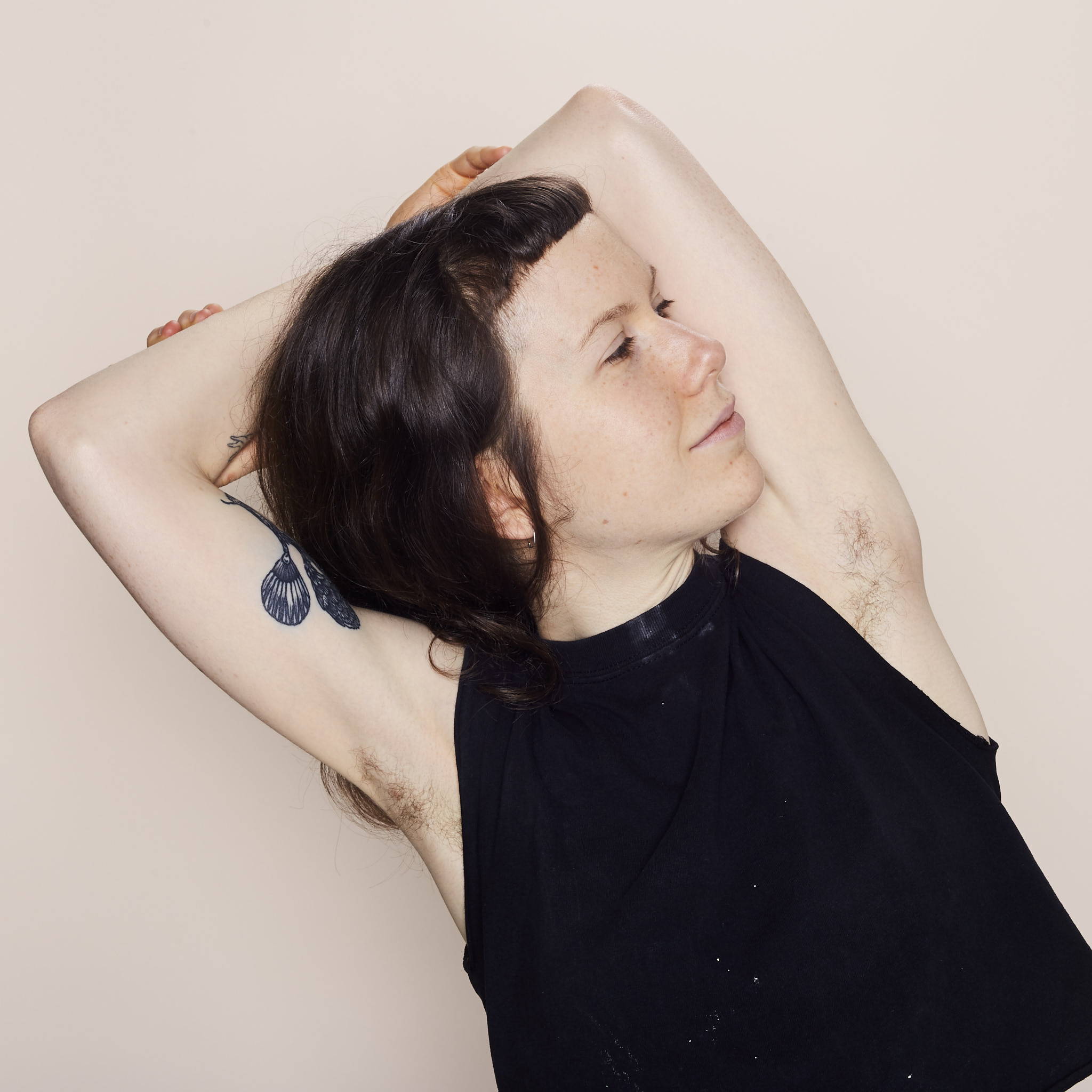 Cade Hollomon-Cook, Design Studio Manager
Erin says, "I can't not gush about Cade's personal body of work. I love talking to Cade about their practice and how it is constantly evolving. They approach everything with inquisitiveness and confidence. Each sculptural piece feels like a unique living being you want to get to know better.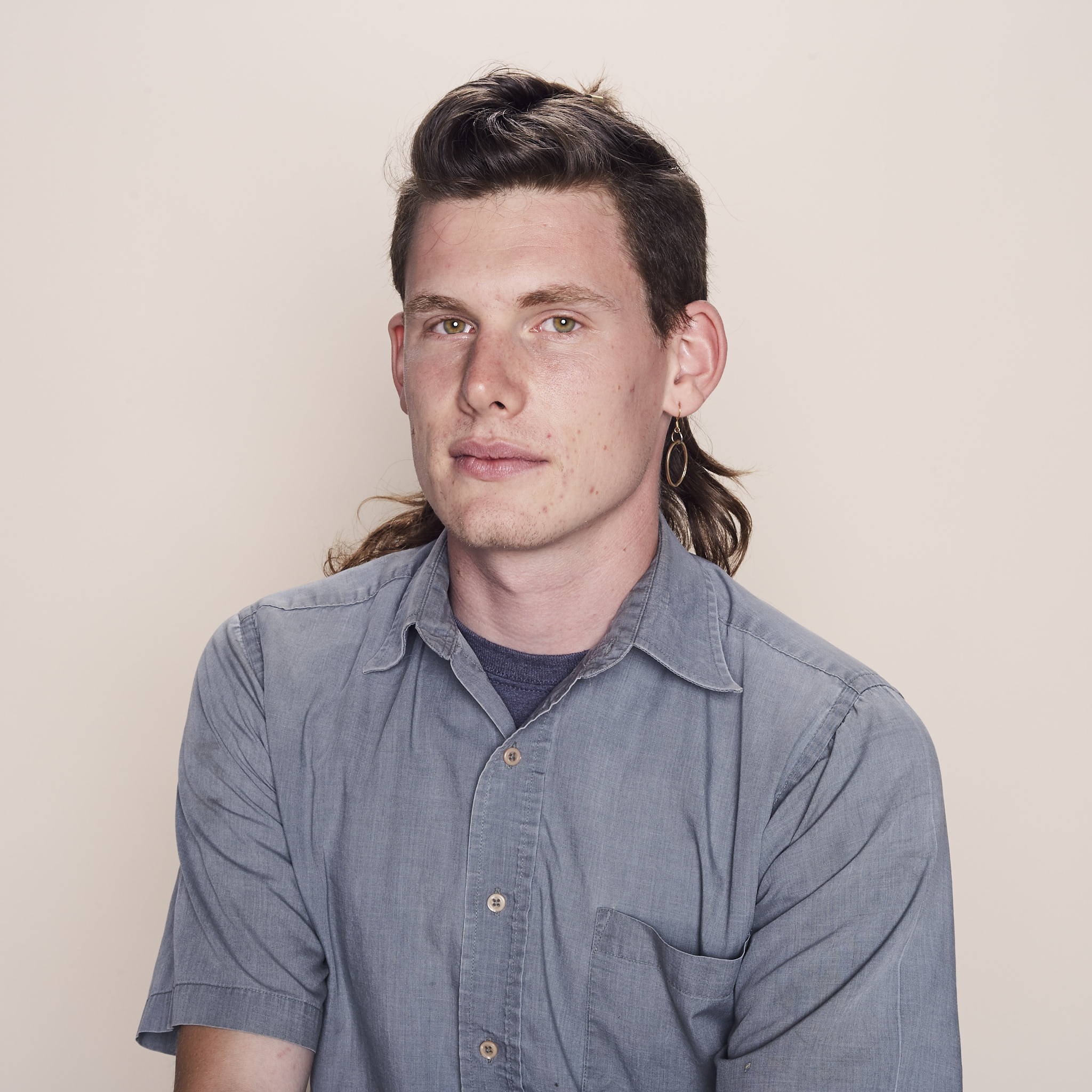 Kyle Crowder, Glaze Chemist/Kiln Lead
Thomas says, "Kyle's skill set and passion for these skills are as well rounded as an East Fork Mug."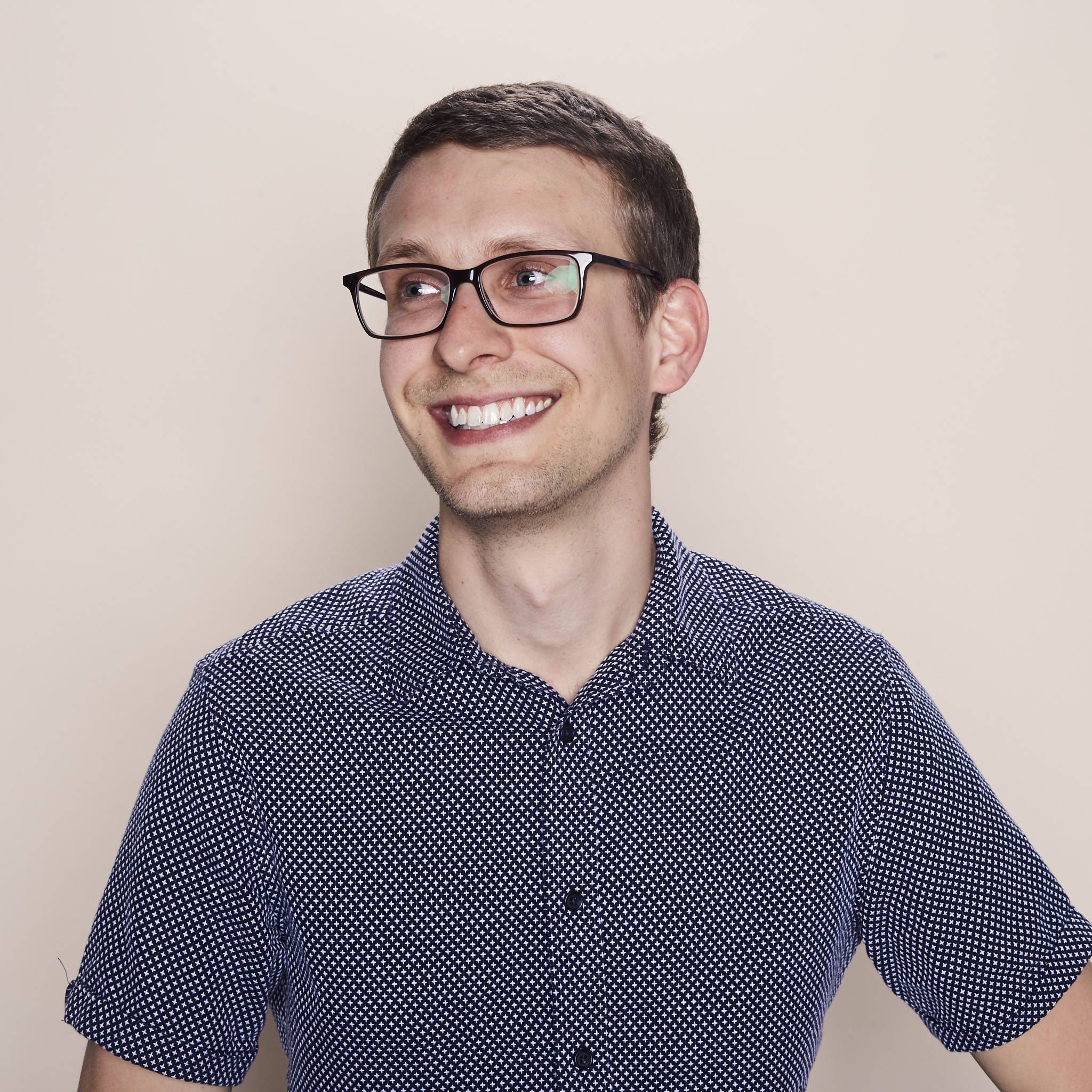 Thomas Cook, Lead Managerial Accountant
Cierra says, "Our dear bookkeeper // He's working on spreadsheets but // Dreams of sourdough."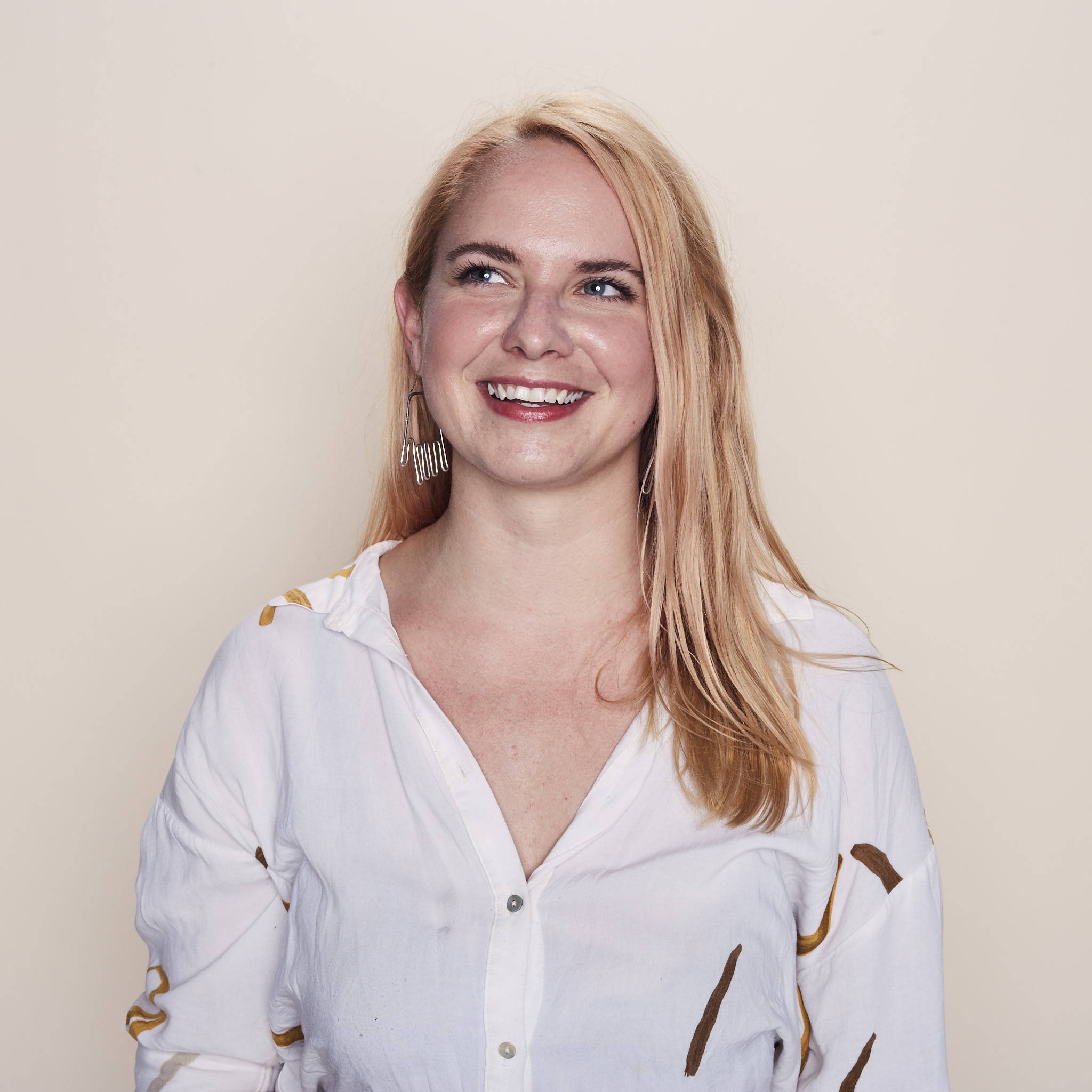 Erin Hawley, Brand Manager
Mckenzie says, "Erin always has cute clogs on and is an expert color blocker with her outfits. She loves kittens, football, and is actually probably the best cook at East Fork."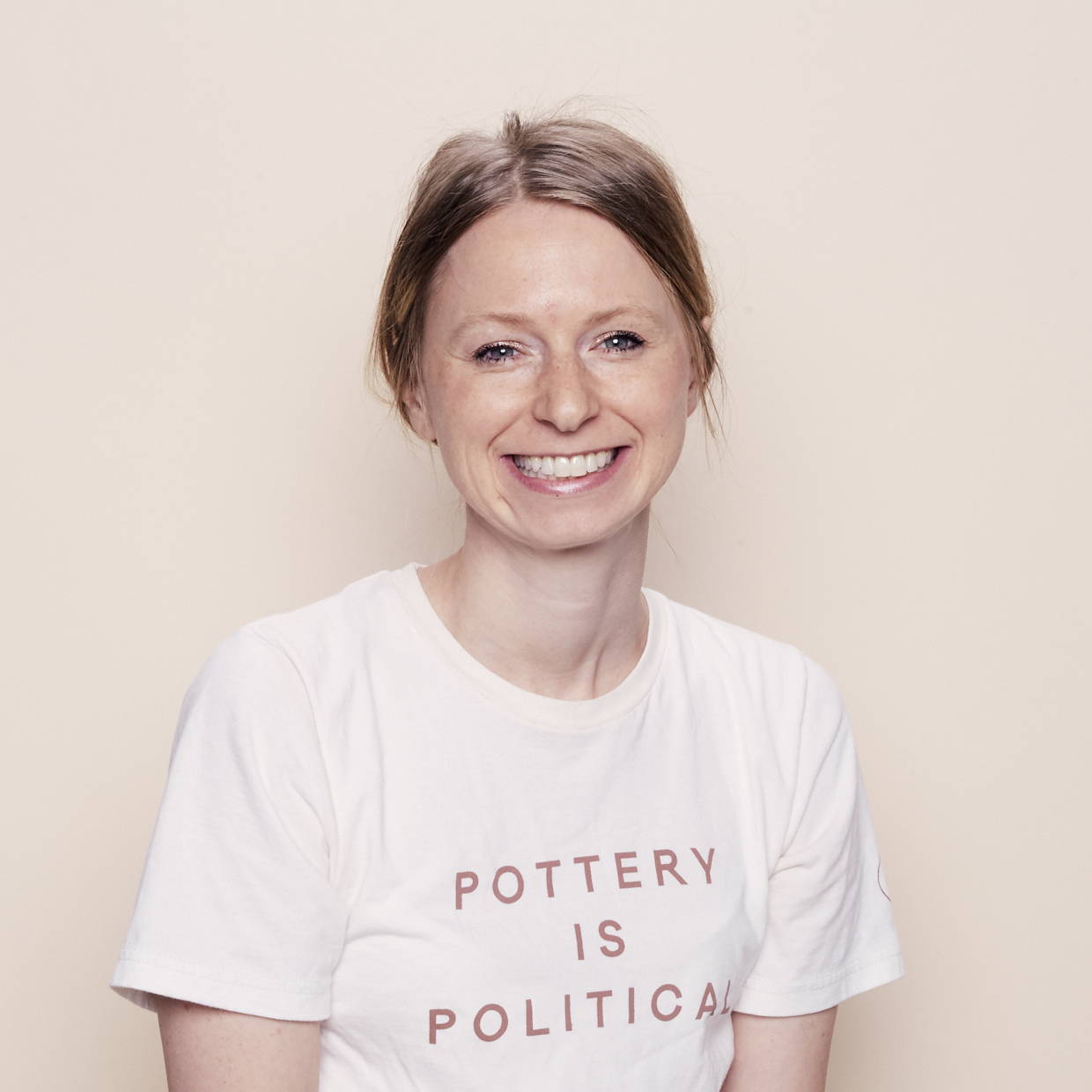 Sarah Walters, Lead Sales Associate, Asheville
Mckenzie says, "Aside from being a very talented seamstress, Sarah is beloved among so many of our customers (and staff too) for her helpful and sweet nature."
Jeff Linton, Process Technician
Julia says, "Second only to the Goldblum variety, Jeff could probably win a game of Jeopardy if the categories were improv comedy, Brazilian jiujitsu and parenting."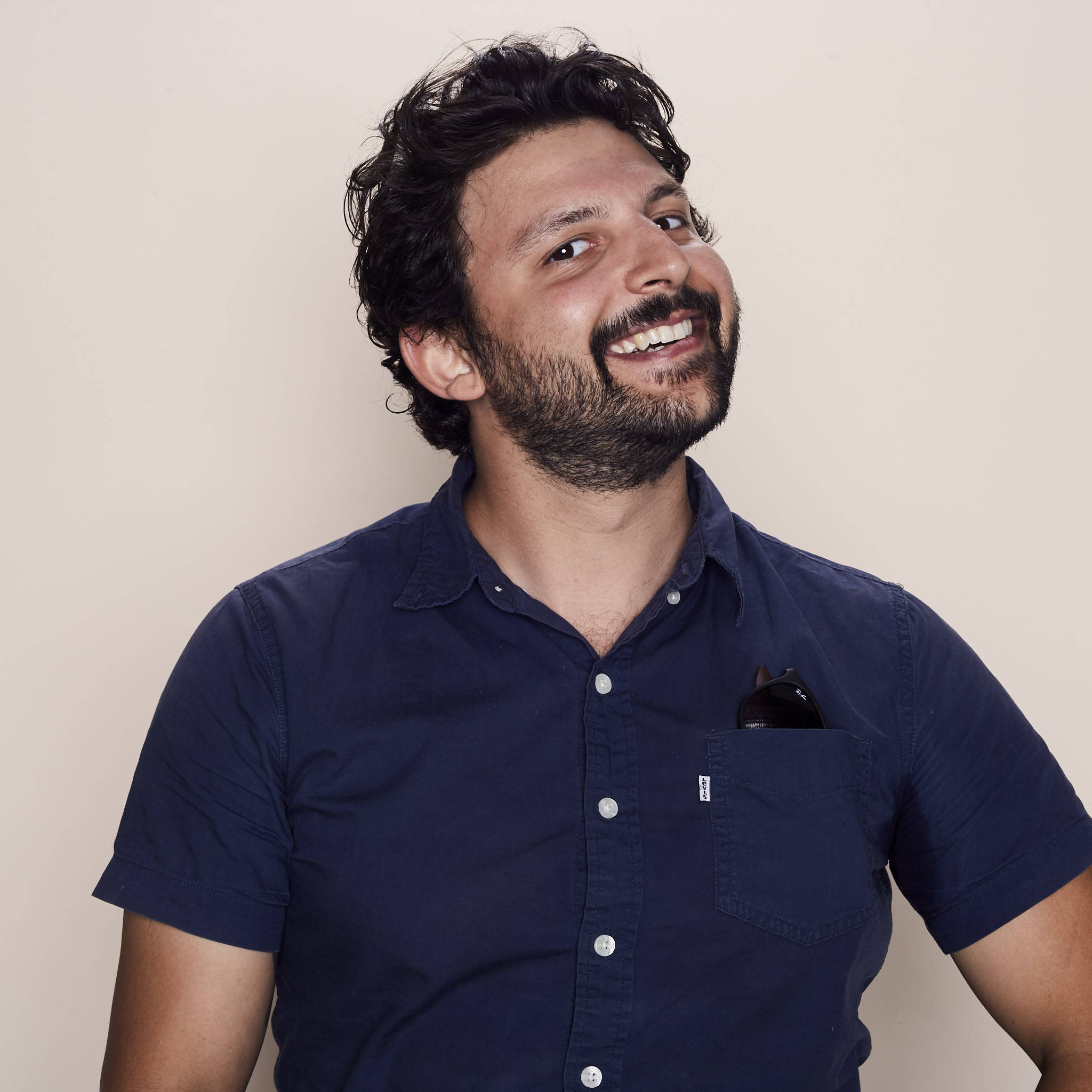 Dan Segal, Facilities Manager
Matt says, "I'm truly envious of the rack on his truck, his craftsmanship exudes class!"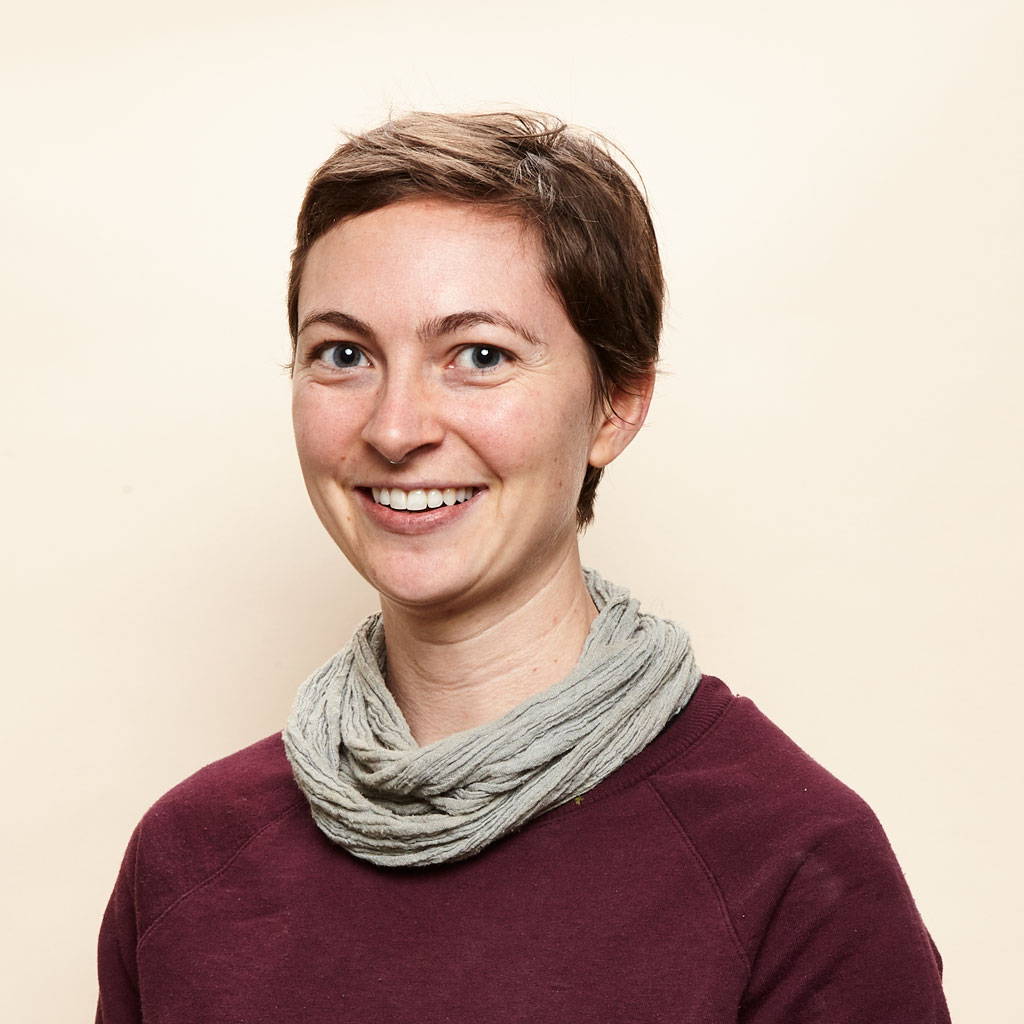 Cierra Bateman, Sr. Production Manager
Max says, "Cierra really loves her pet cat, but she isn't annoying about it or anything. She's great. Cierra, not the cat. probably the cat too though."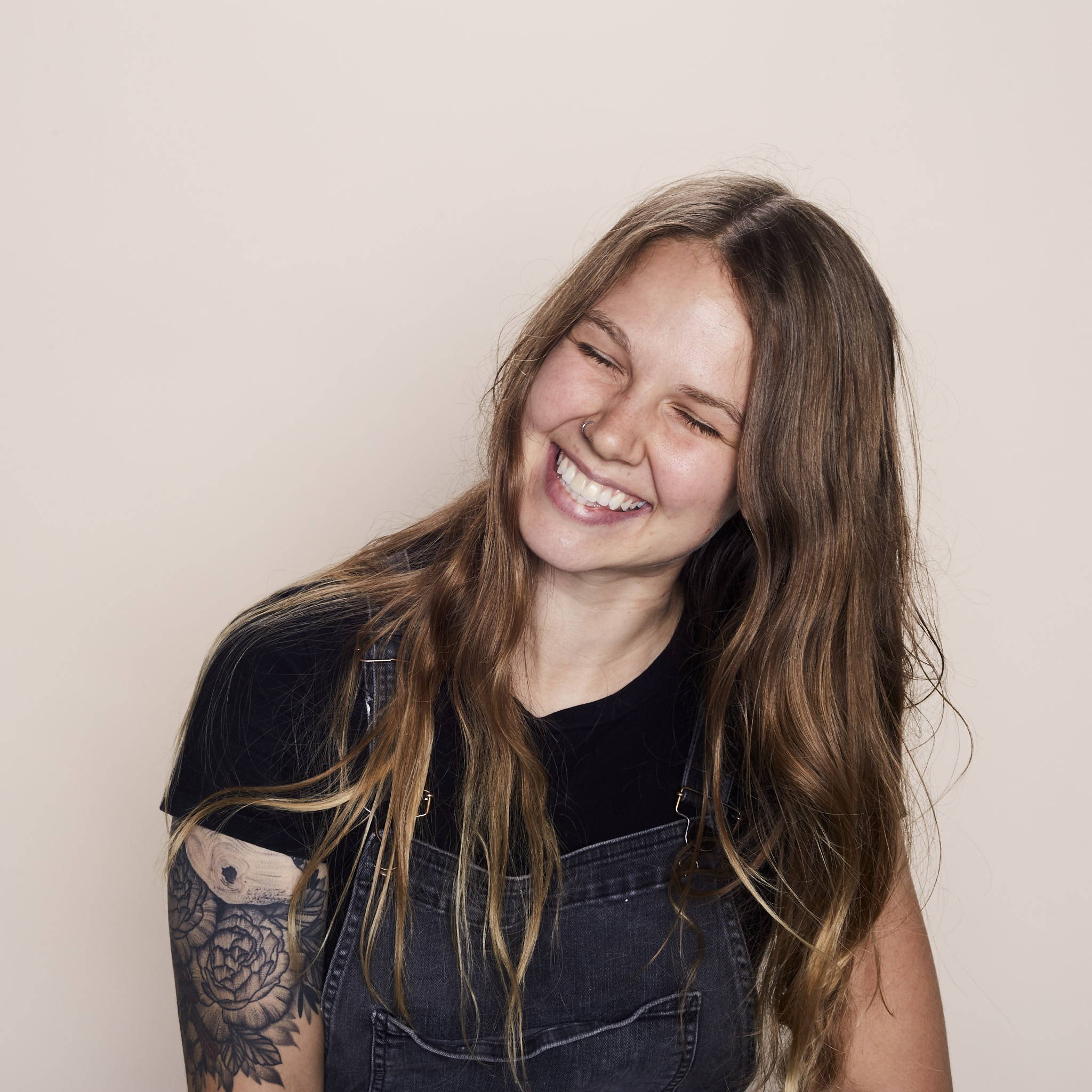 Jessie Rienerth, Mold Shop Manager
Corey says, "Queen of the Ram Press // The Master of the plaster // But a better friend."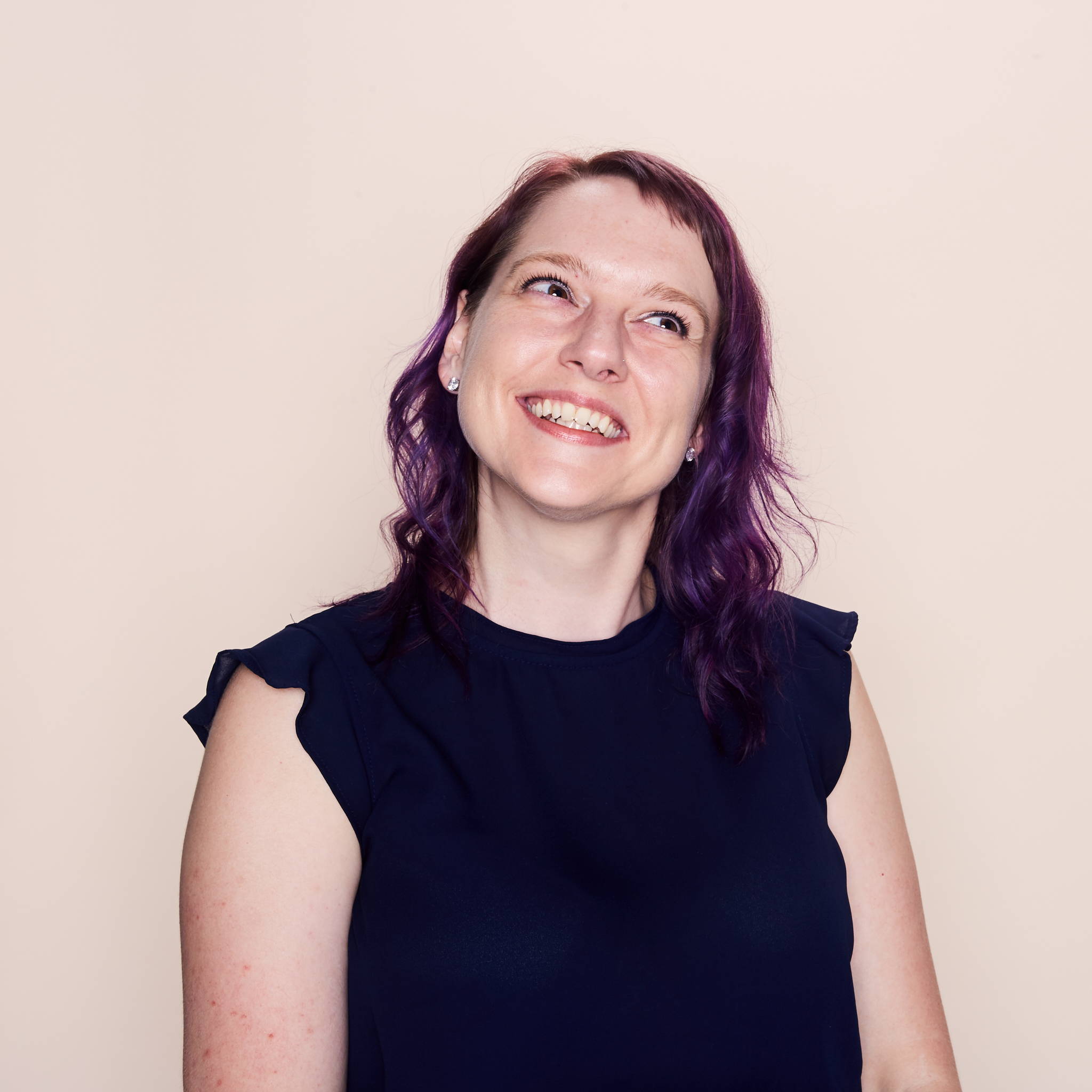 Jo Kolton, Lead Financial Accountant
Cade says, "Jo comes from Chicago, I wonder if she has seen Monument with Standing Beast?"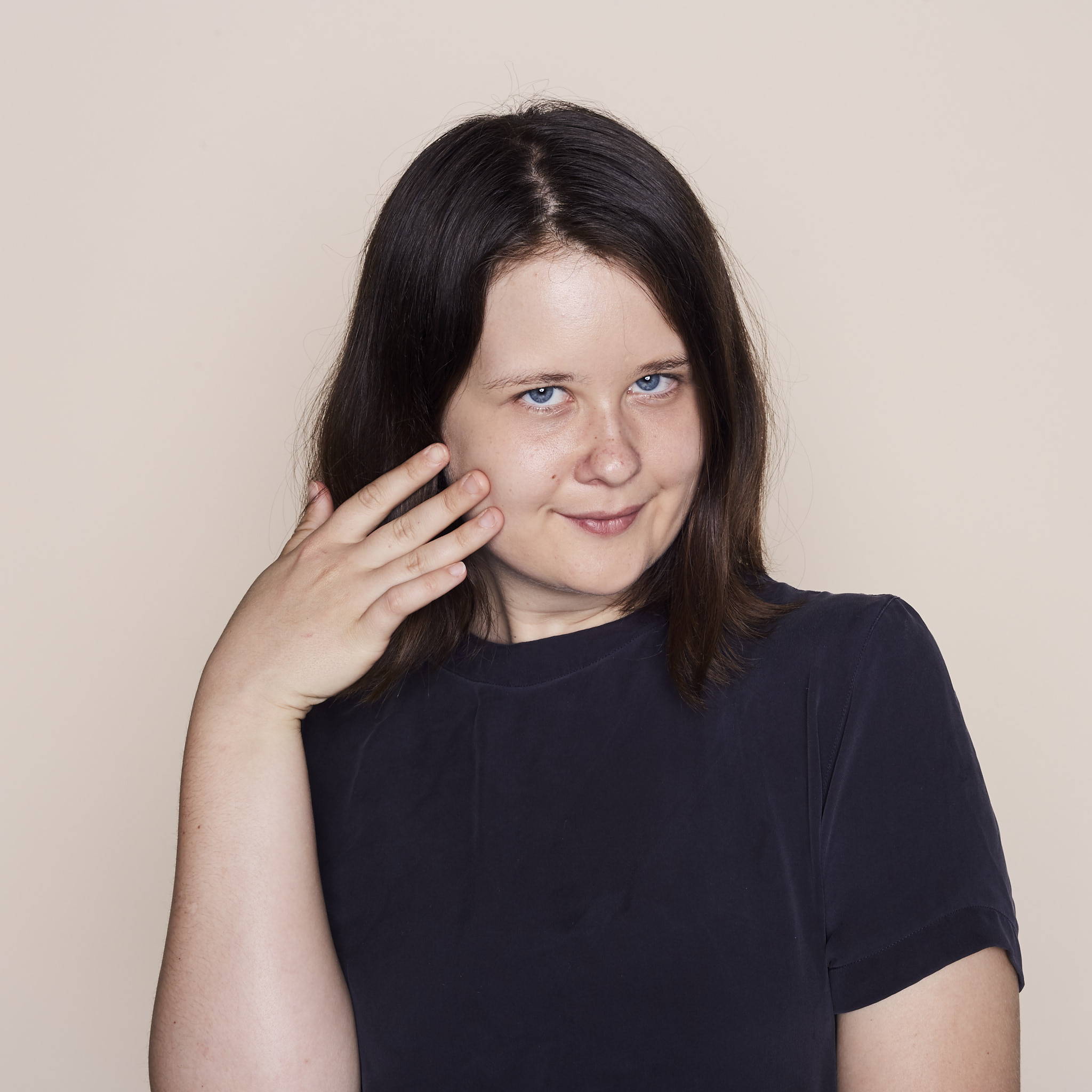 Sara Melosh, Glaze and Raw Materials Technician
Jeff L. says, "Now there's a person who knows a Coleoptera from an Ensifera!"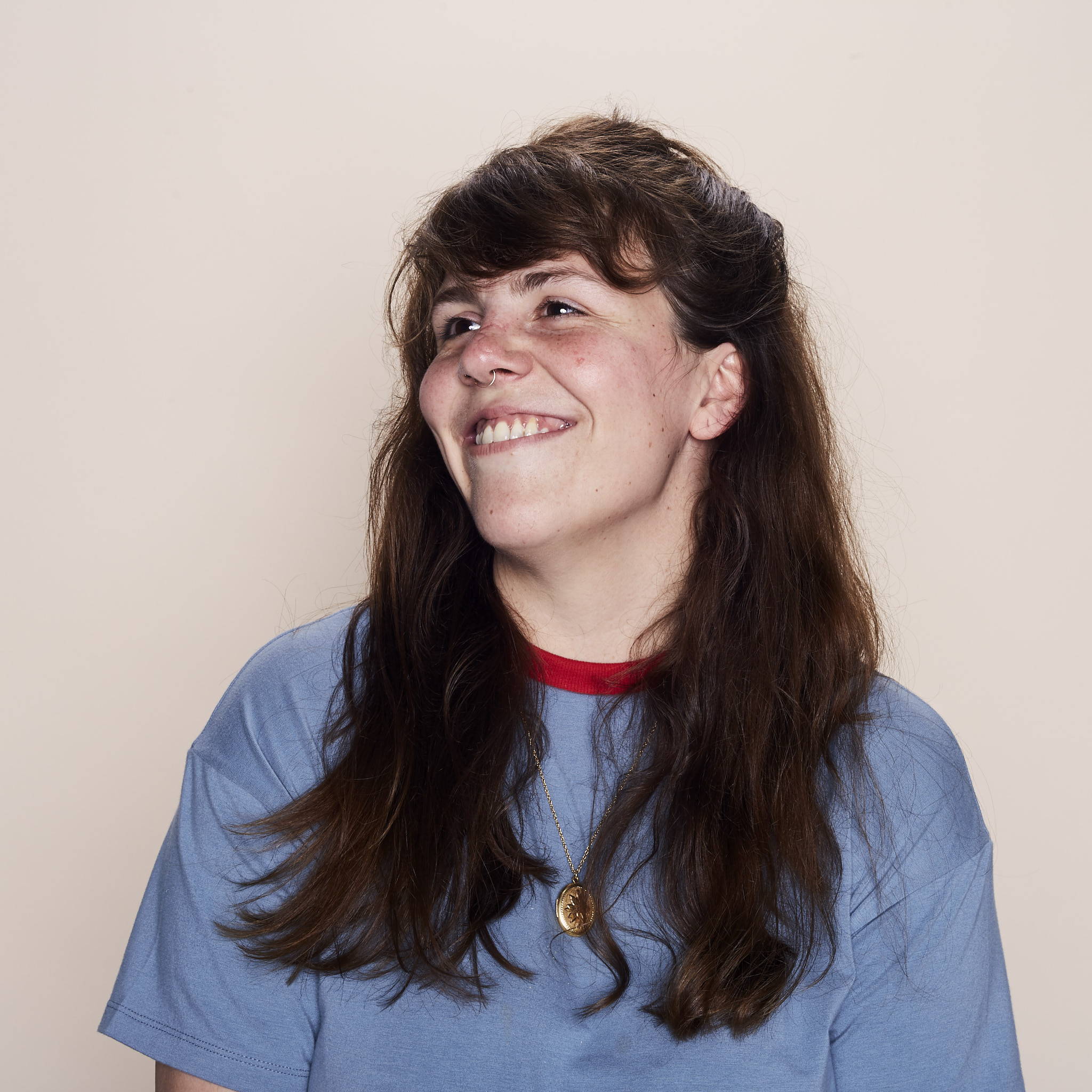 Kyle says, "Zoe is like a =iferror formula, she sees a problem and fixes it up nice."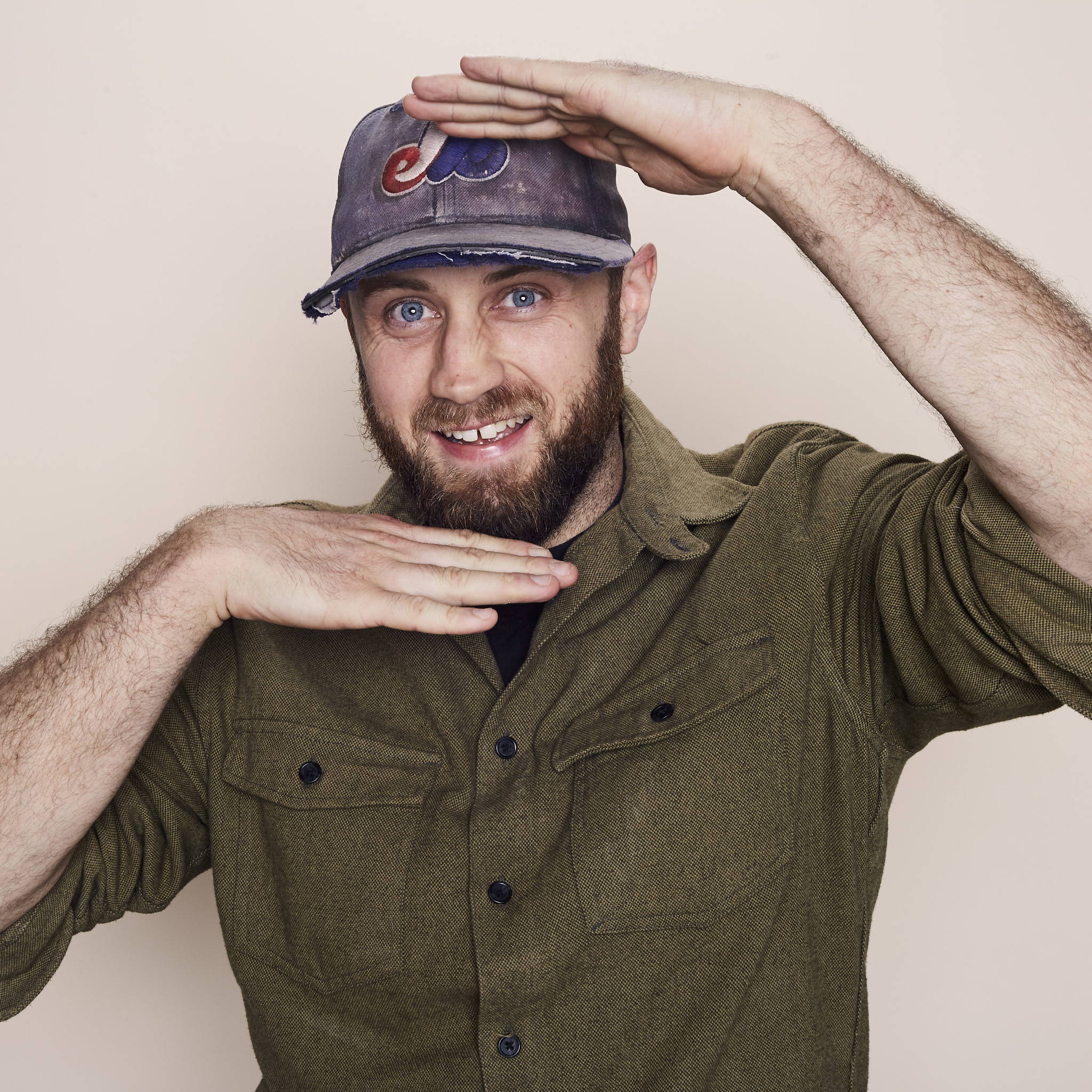 Matt Rudloff, Mold Making Specialist
Jessie says, "Matt is so easy to work with and he picks up new things very quickly. I also think if you asked him nicely, he would be able to give you a run- down of all three Mad Max movies from the 80s."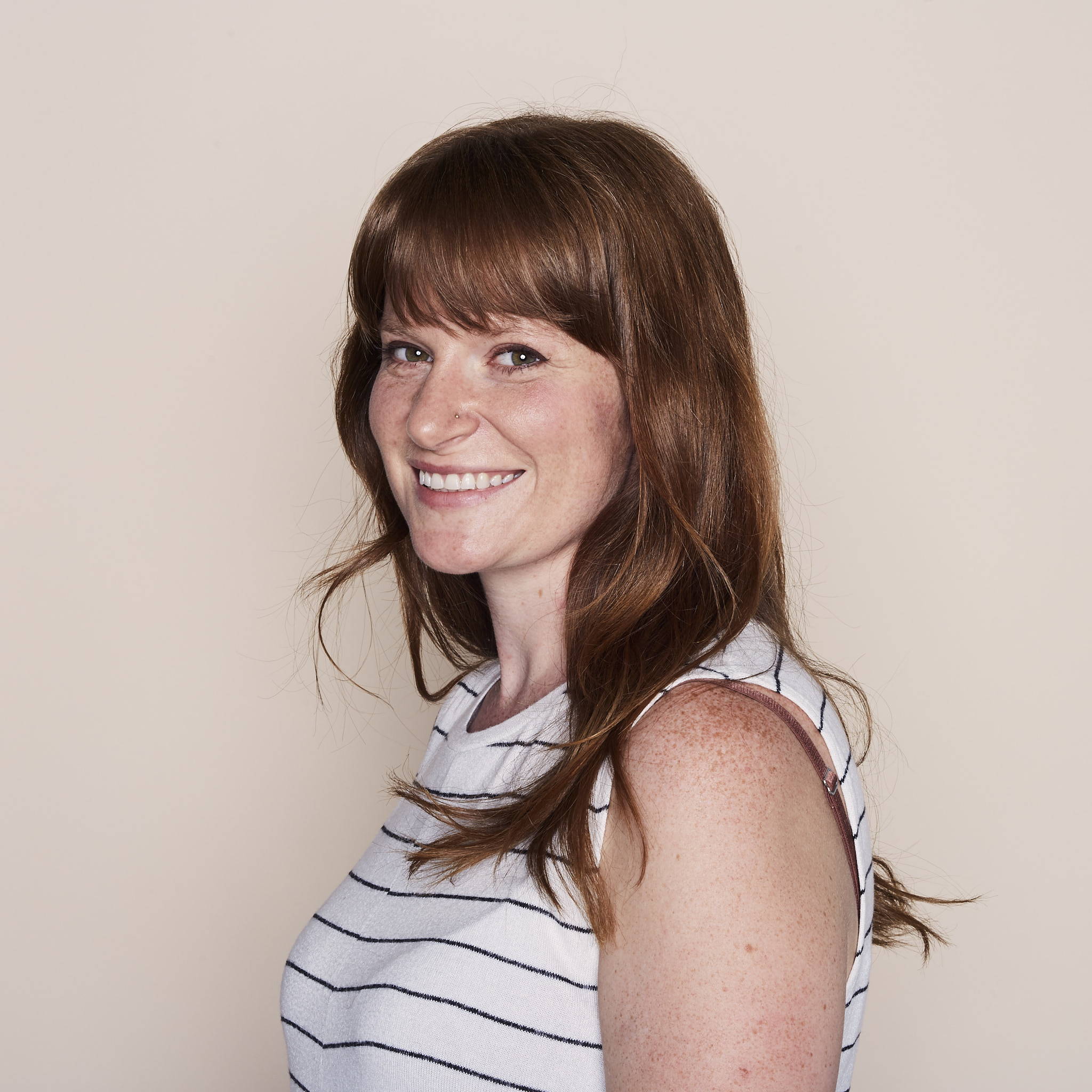 Nicole Lissenden, Art Director
Connie says, "Nicole can make an arrest warrant look good on paper, and she's got great hair."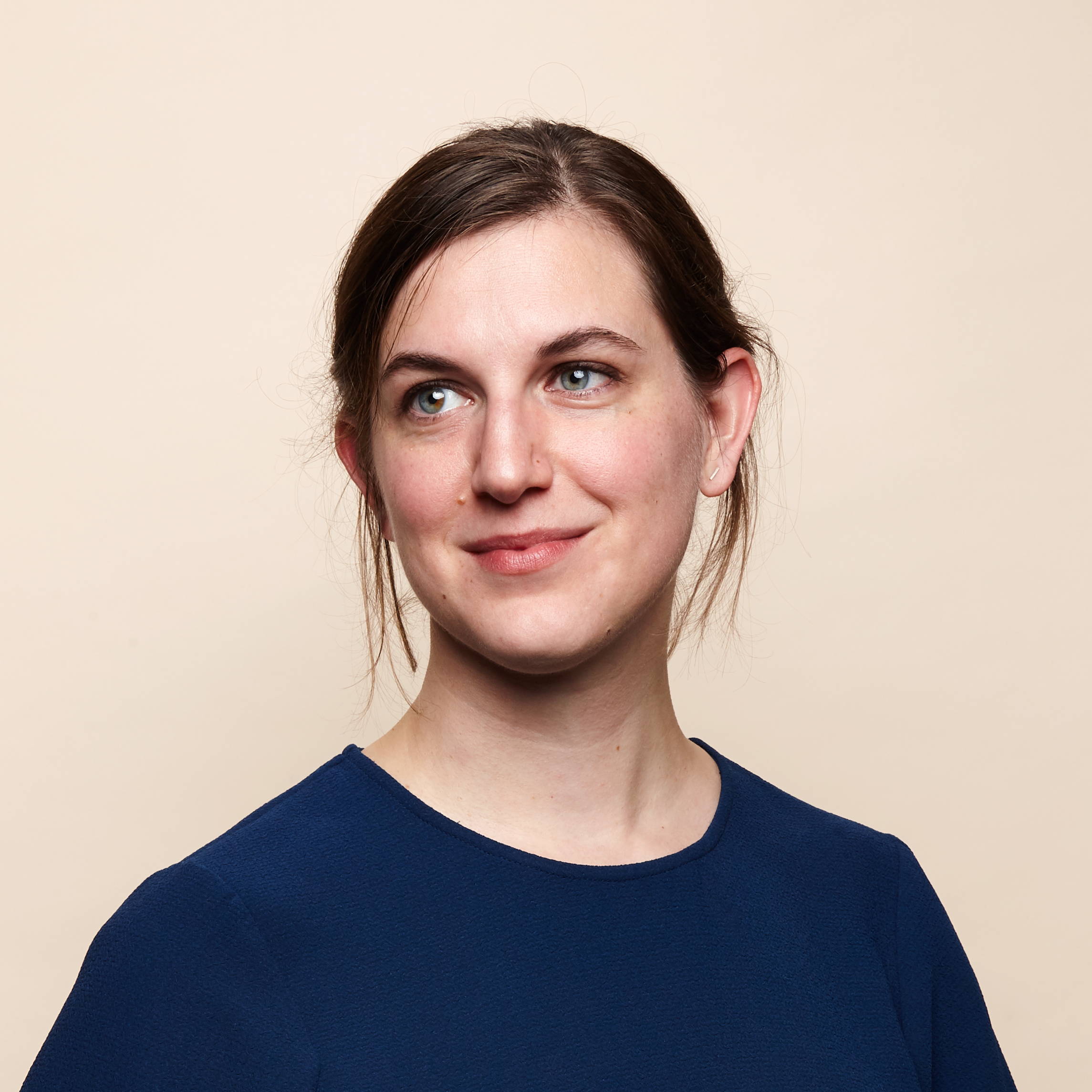 Whitney Ott, Photographer & Stylist
Annie says, "Whitney has an incredible talent for making light appear to be a tangible element to work with. And she can make a potato chip look like a gorgeous piece of art!"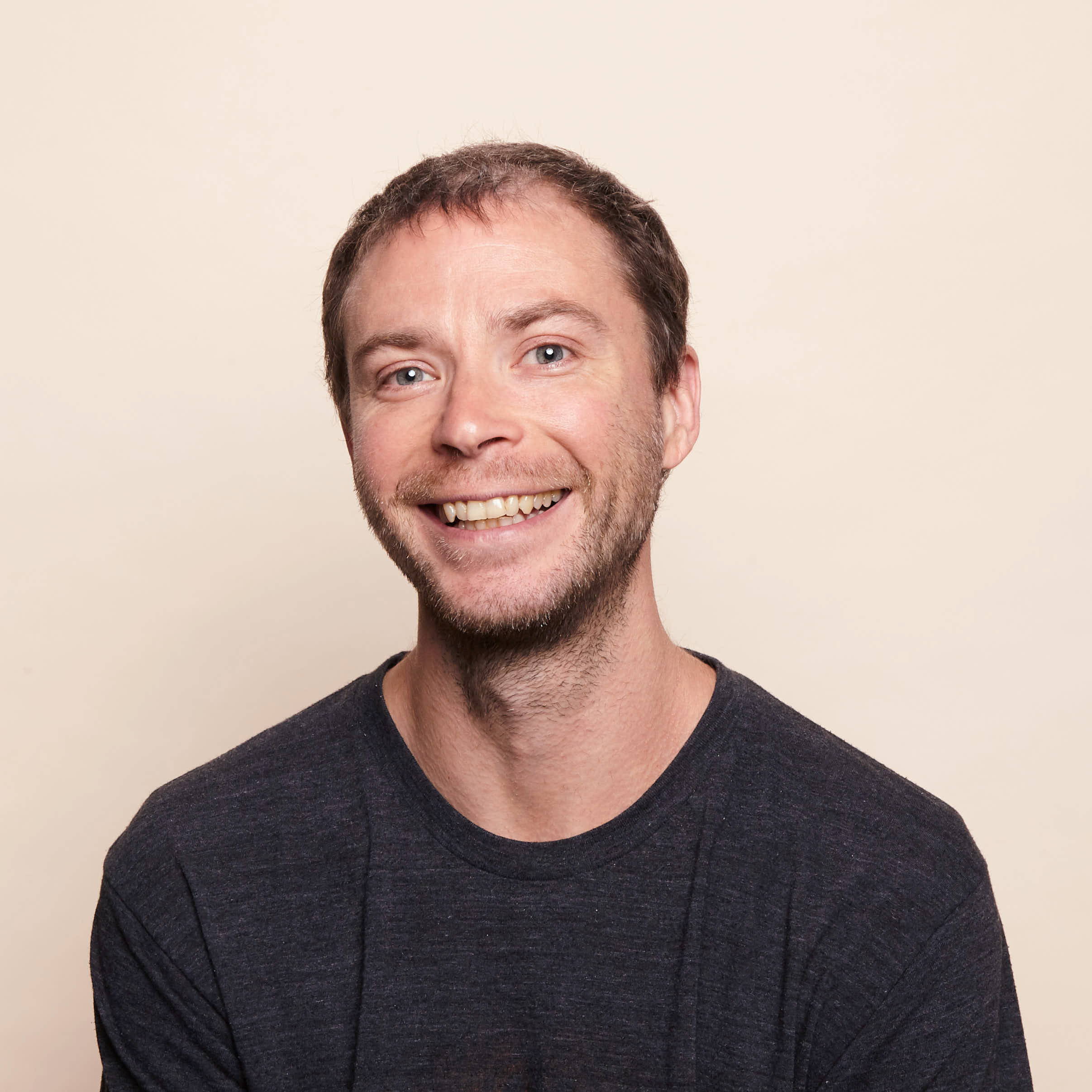 Randolph Dexter, Warehouse Operations - Outbound Lead
Kirby says, "I don't think I've met anyone as dedicated and passionate as Randolph, I mean he has seen Phish live 49 times."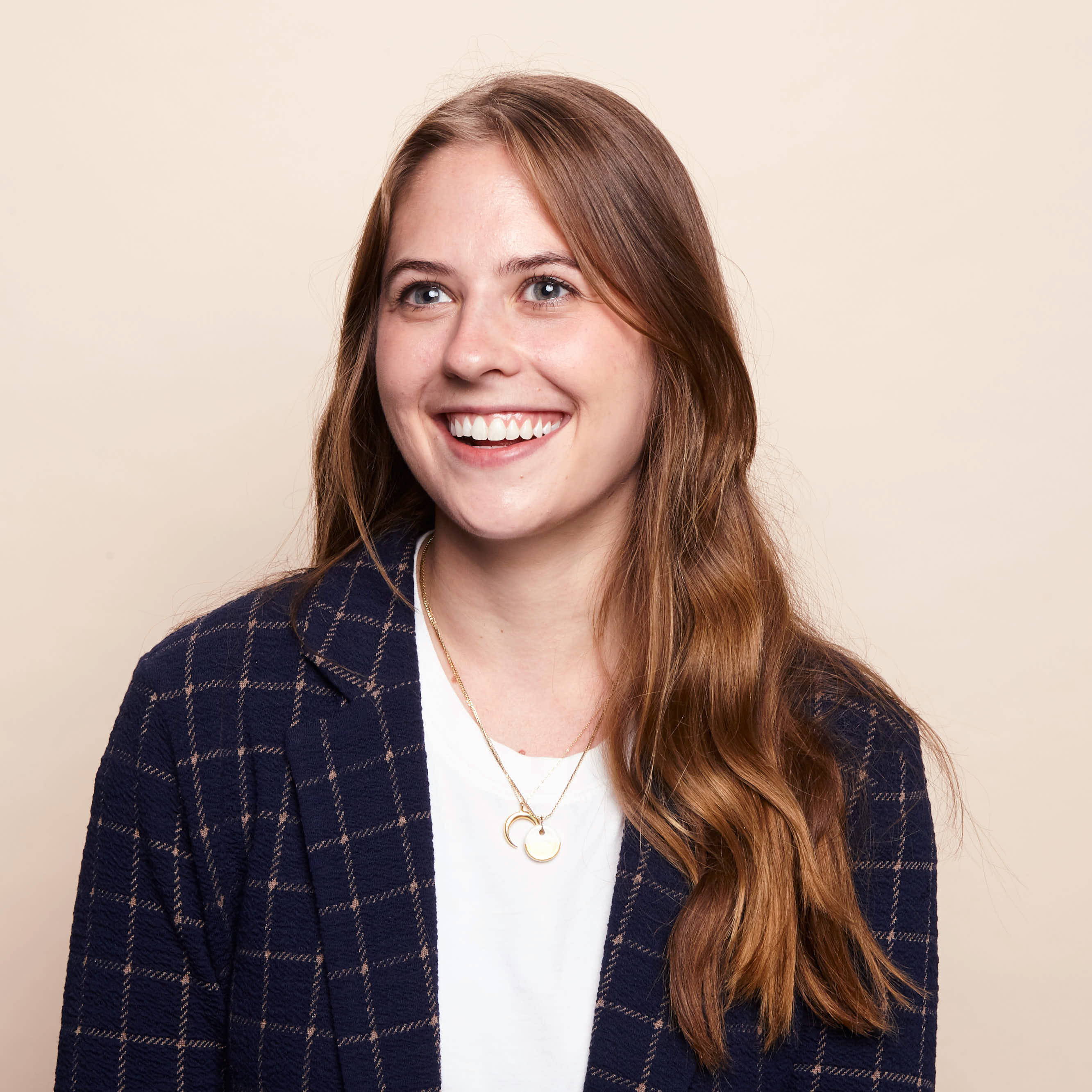 Kirby Wolf, Senior Sales Manager
Marissa says, "Kirby is incredibly warm and vivacious, and anyone who is around her feels her kind heart radiating from the inside out. She also has a killer fashion sense and a fabulous eye."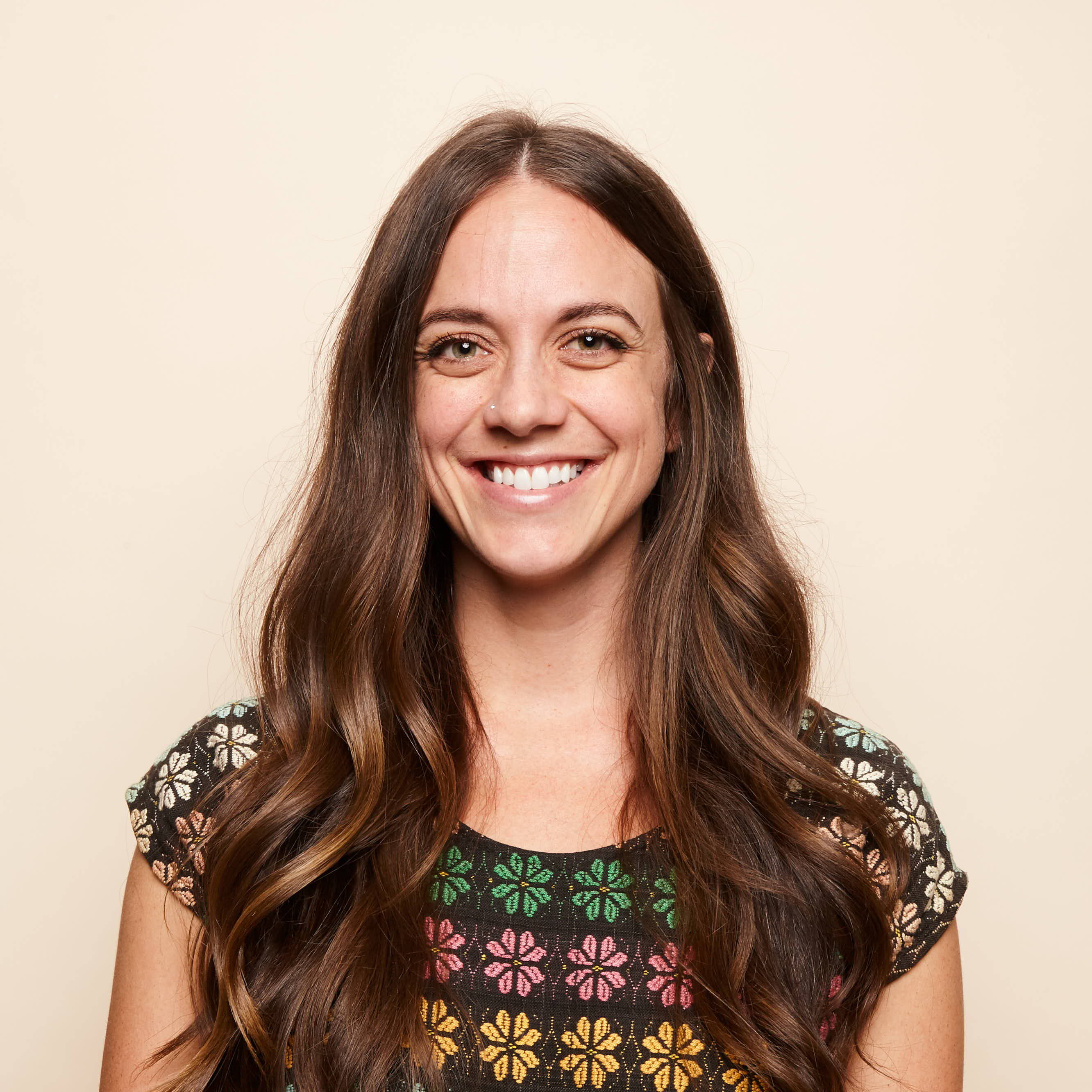 Annie Schambach, Sr. Store Community Coordinator, AVL
Emily says, "Annie has a great last name, a very great sense of style, and a big heart. She's lived all over the country but it seems like she's found her groove here in Asheville. She's already actively involved in the community as a volunteer at the Literary Council! How cool is that?"
Julia True, RAM Press Ops. Lead
Cierra says, "Julia brings so much brightness and color to the RAM team. She is knowledgeable in all things nerdy, and is solidly on Team Face Cat (because can you imagine what kind of mayhem a dog with hands could cause?!)"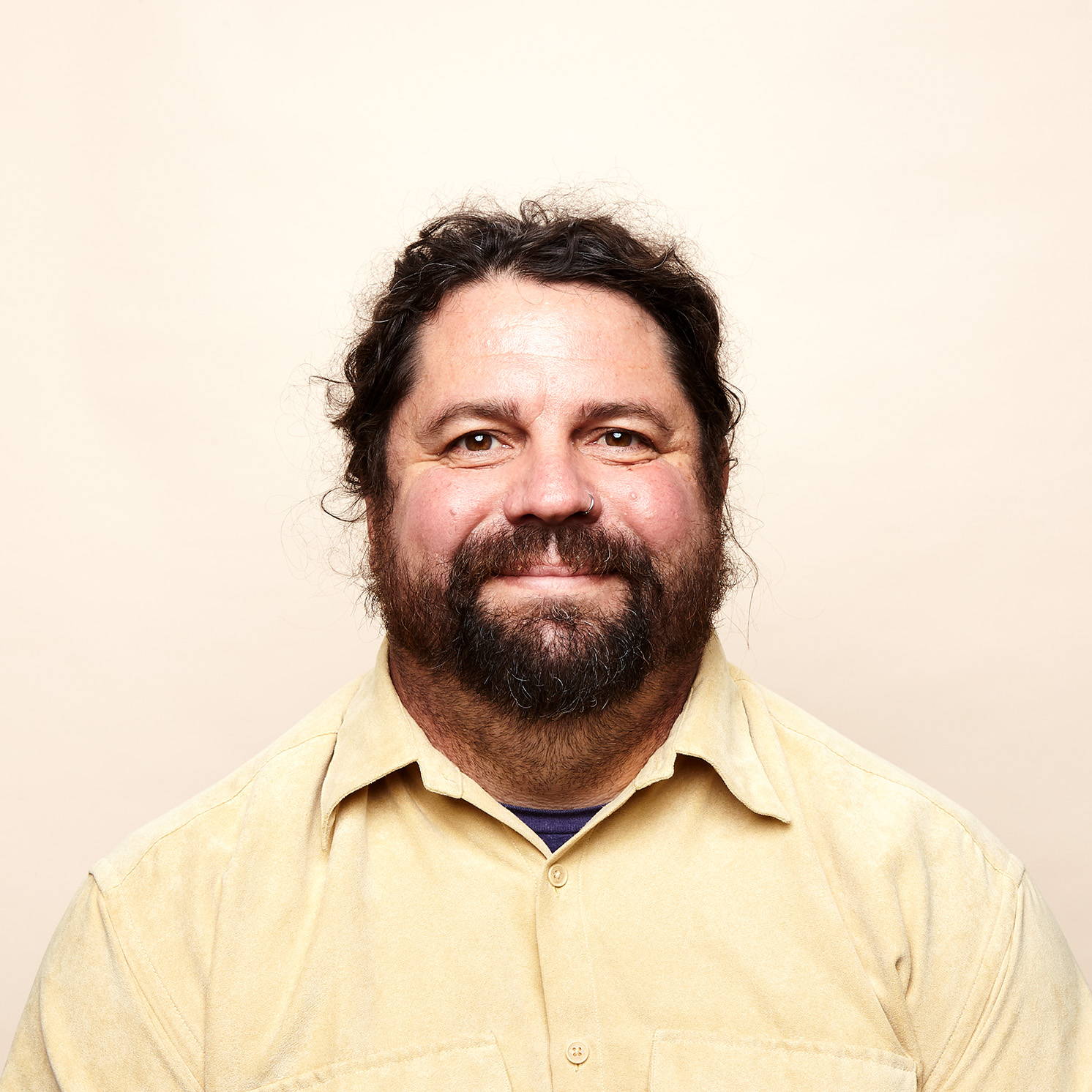 Mike Ball, FWarehouse Operations - Inbound Lead
Randolph says, "The world would be a better place if we all strived a little bit more to be like Mike. Max, the dog, approves of this message."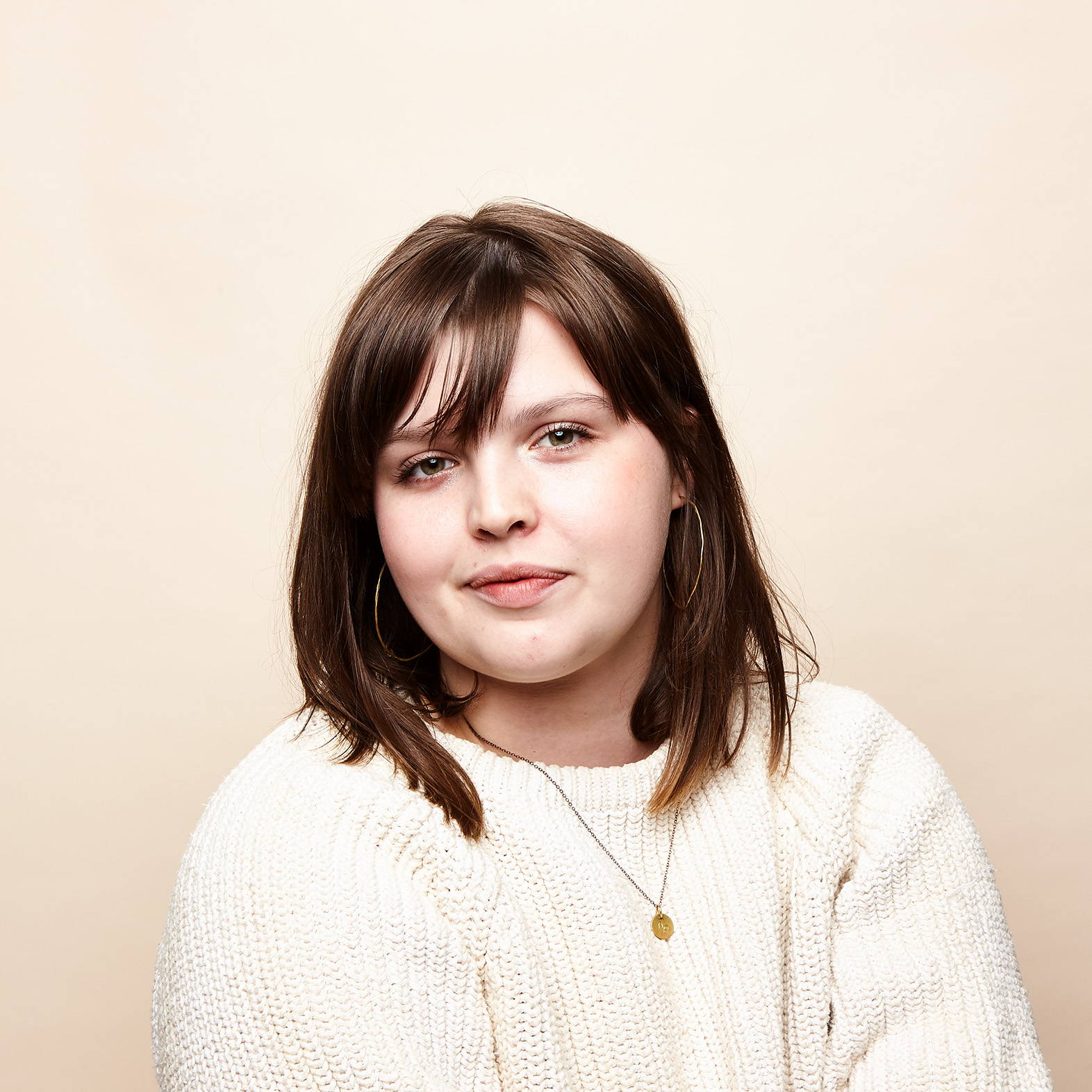 Marissa Schneider, Customer Care Manager
Savannah says, "Marissa may be the funniest person I've ever known. And when she tilts her head back for a full blown belly laugh... you just can't help but fall in love with her."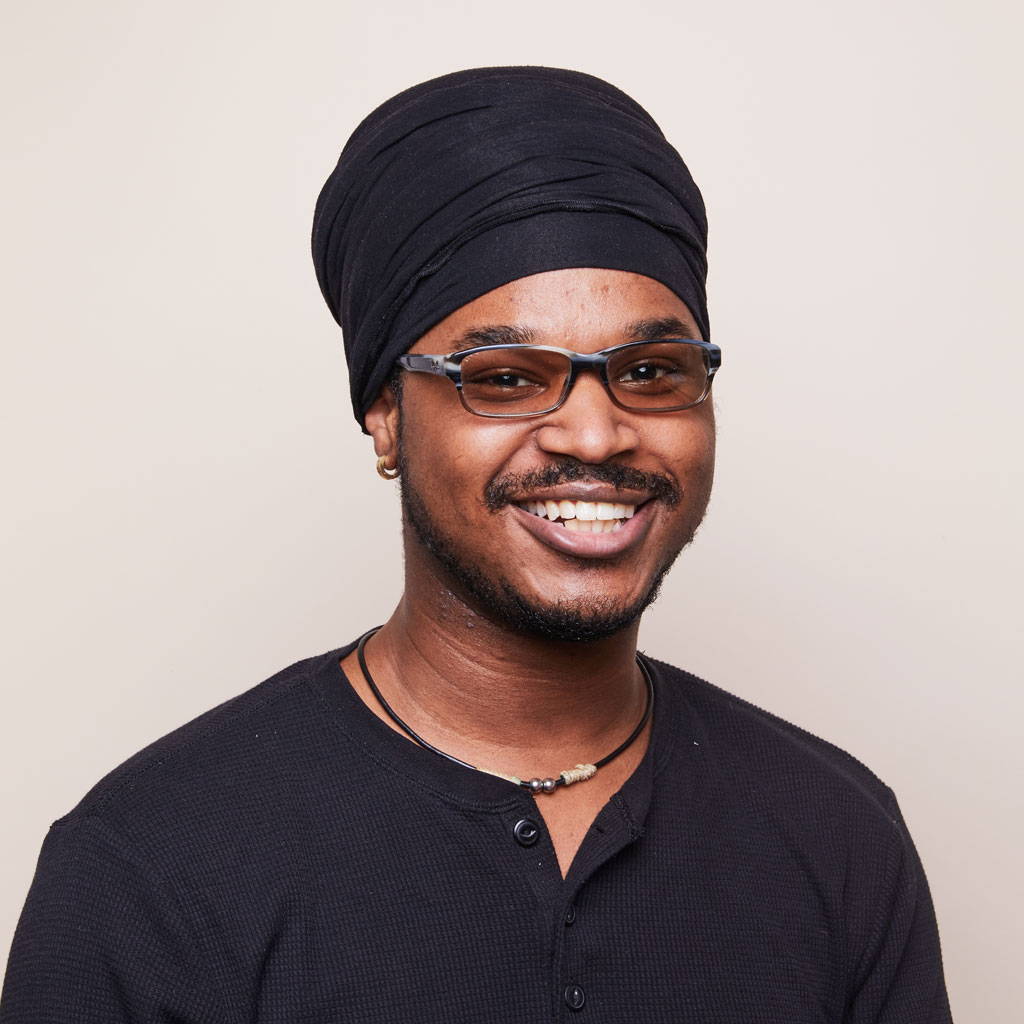 Darrin Winston, Fulfillment Assistant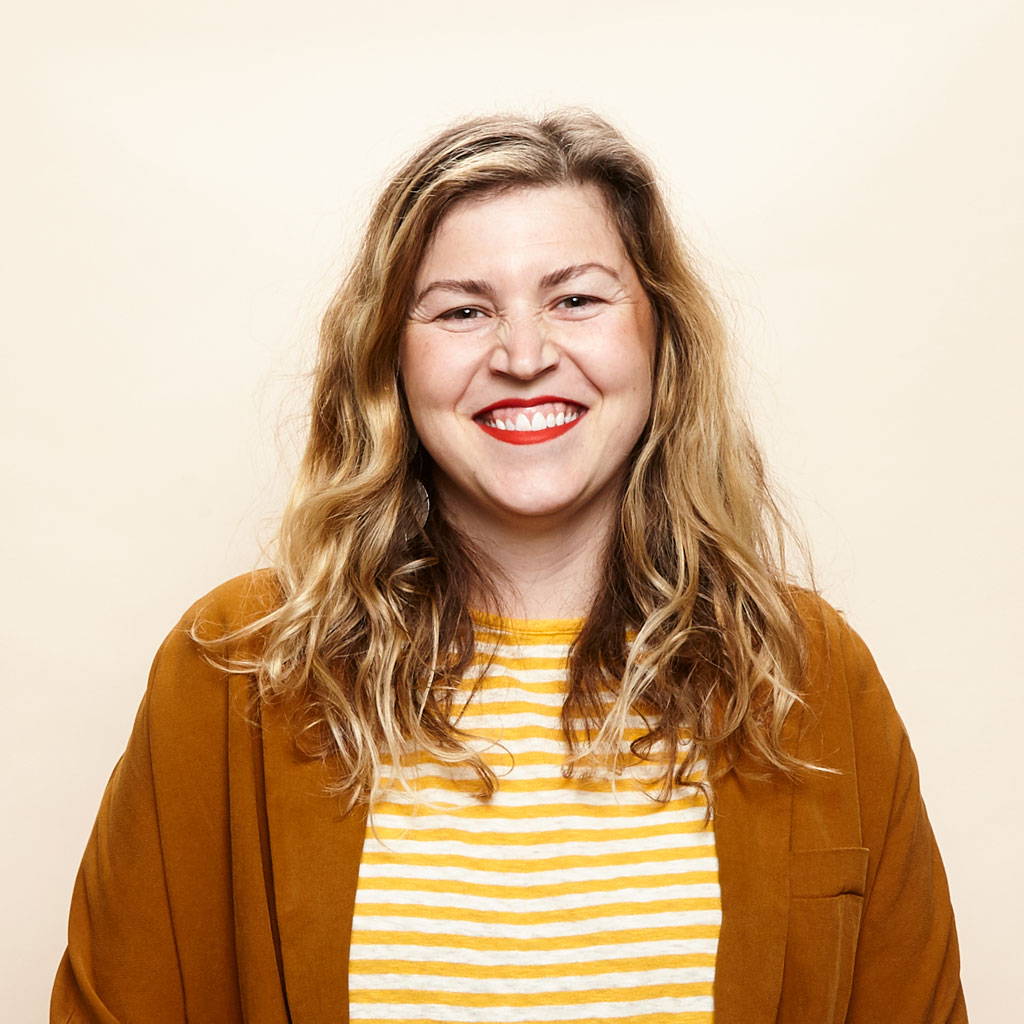 Erin Silva, Director of Culture & People
Diana says, "Erin is optimism in the face of adversity personified! She makes seemingly mundane meetings feel like arts & crafts at summer camp."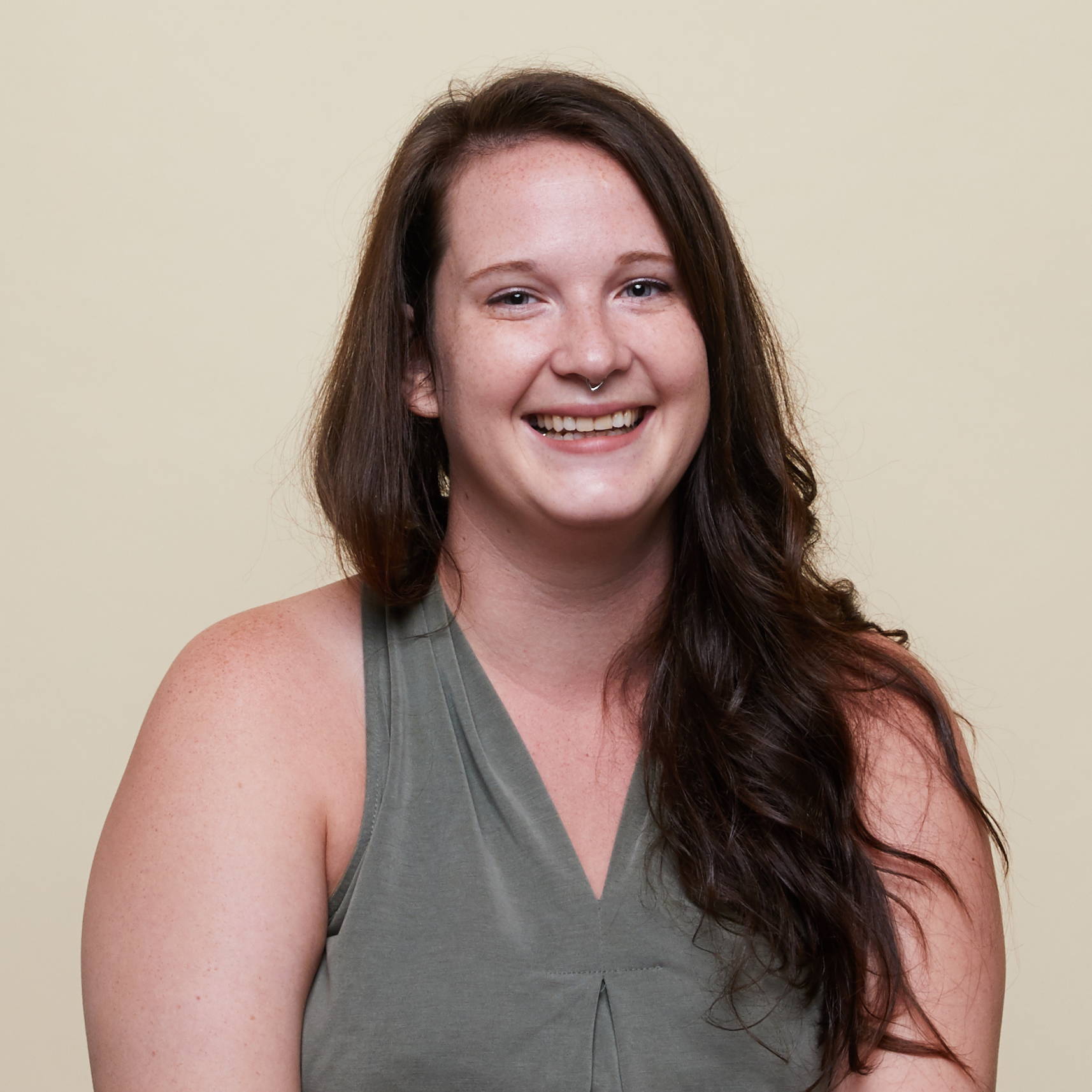 Chelsea MacLean, Glaze Generalist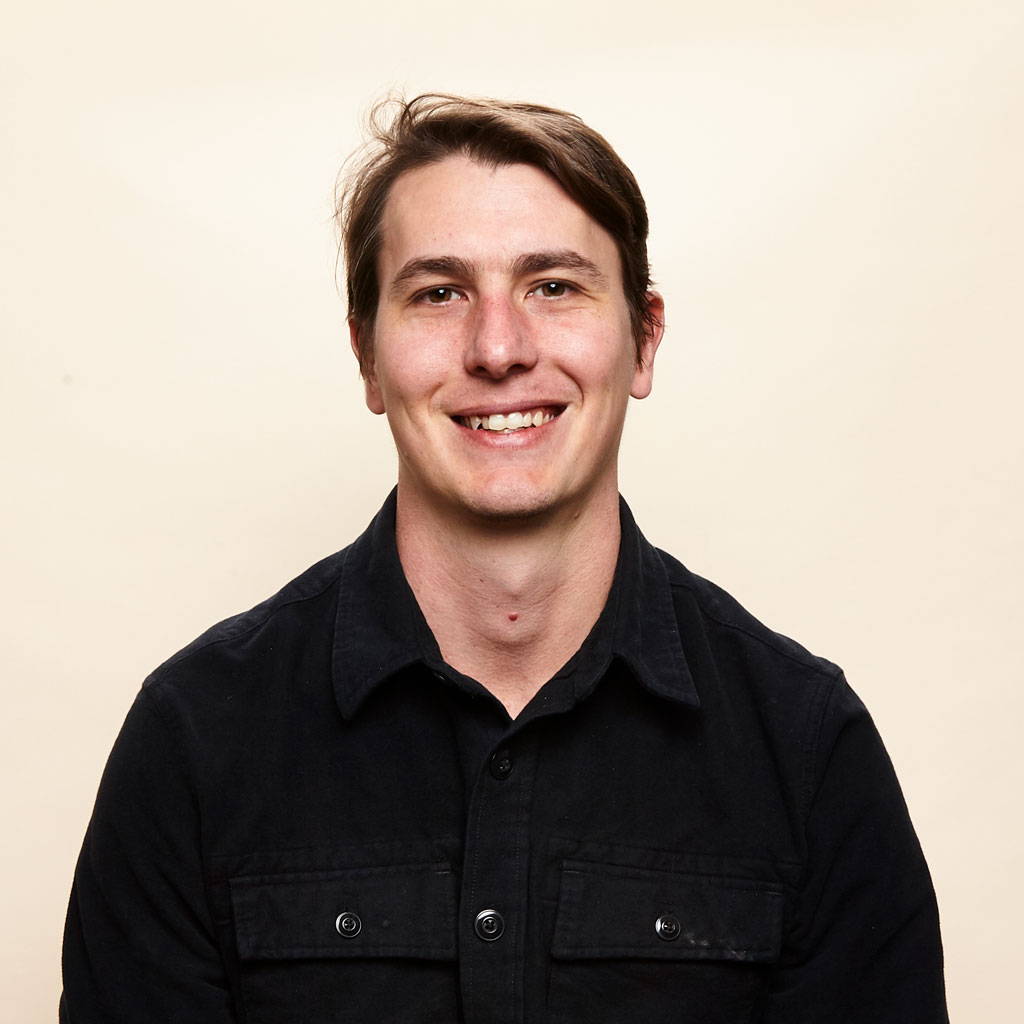 Daniel Vuono, Director of Production
Erin says, "Daniel has a doppelgänger and it's Tom Cruise."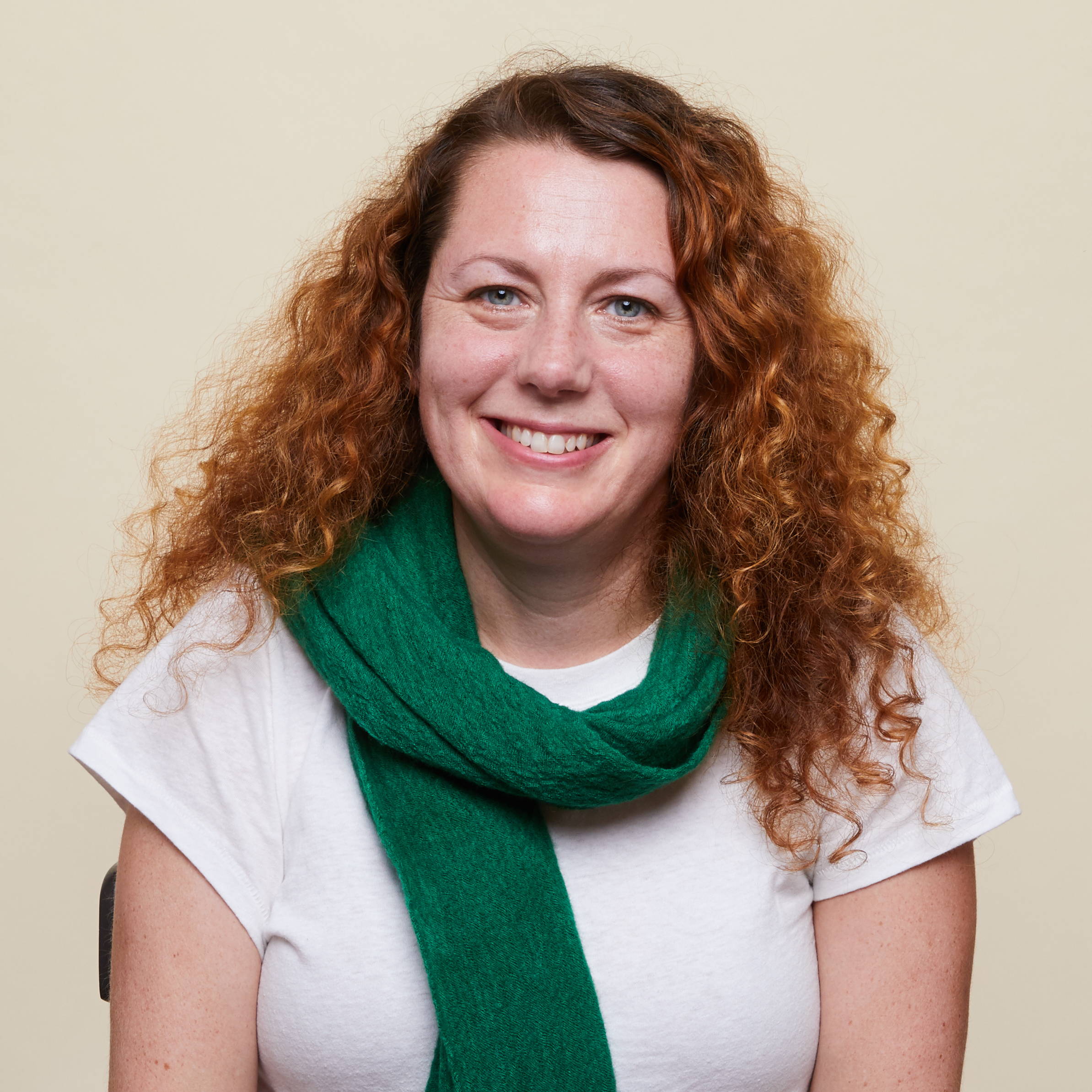 Shannon Doyne, Copywriter
Erin H. says, "On her job application, Shannon wrote about her love for mall culture and I was instantly enamored. She's whip-smart, hilarious, and thoughtful. Loves Weird Al and a properly made pizza—and she has great hair."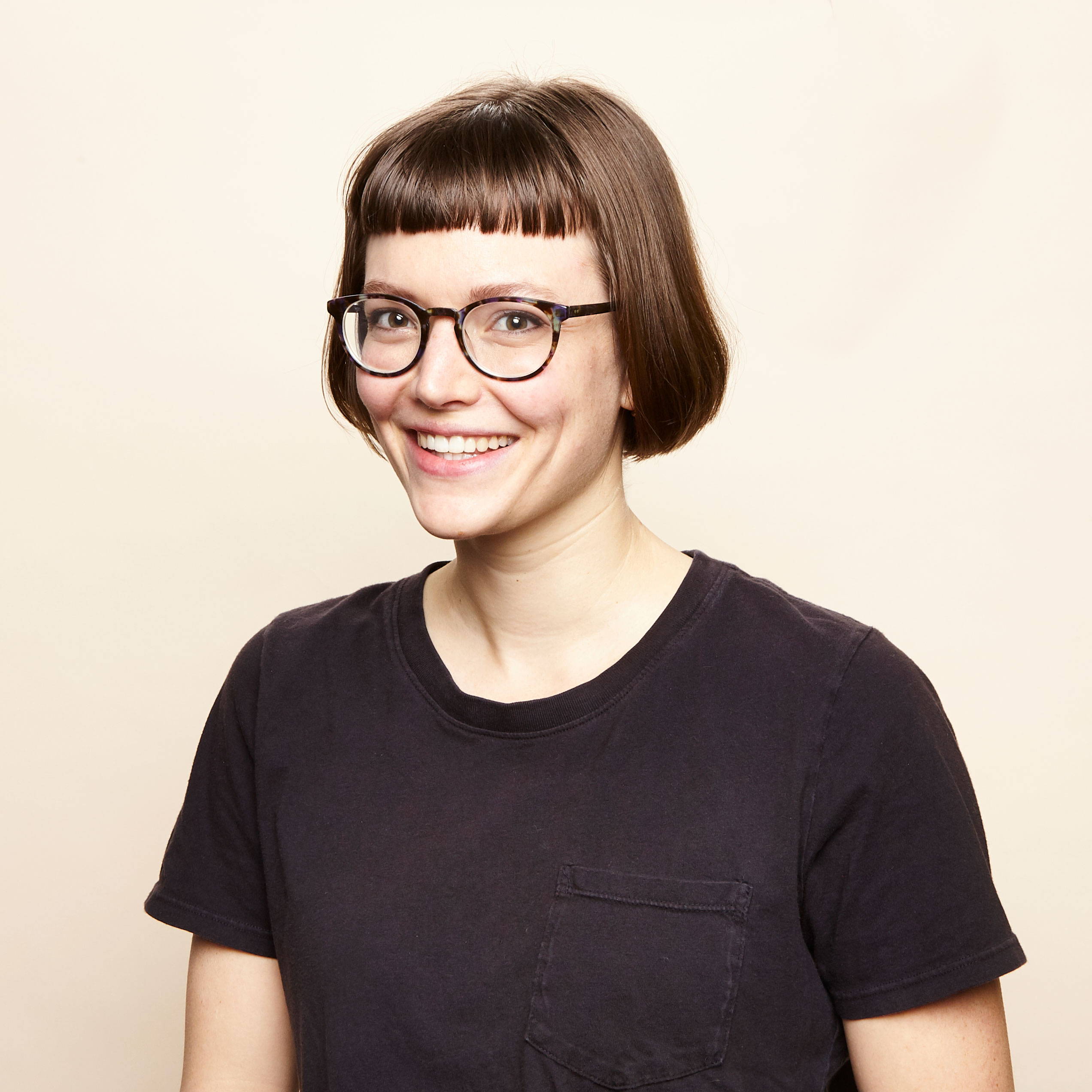 Eva Humphrey, Sr. Inventory Planner
Zoe says, "There's nothing Eva can't do. She'll run a 50-mile marathon for fun on Sunday and then come in Monday to create a spreadsheet with so much beauty and structure it resembles the Taj Mahal."
JaQuan LaPierre, Roller Tool Ops. Lead
Connie says, "JaQuan's sweet and goofy sense of humor are the perfect counterpart to the intensity and focus he brings to his work making pots. And he just might have the cutest baby of all time."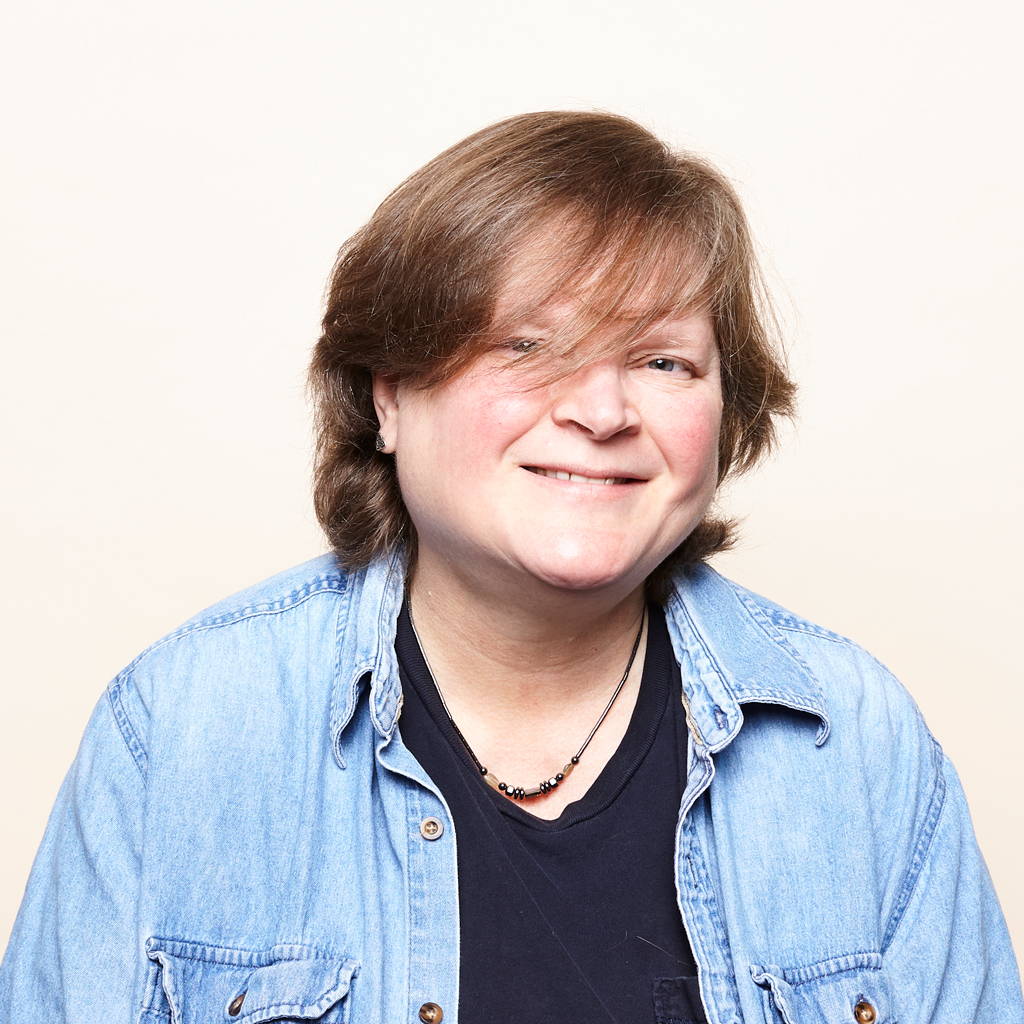 Talea Gormican, Quality Control Associate
DJ says, "Talea is always kiln it and never looks glazed and confused. She always brings a warm and positive energy."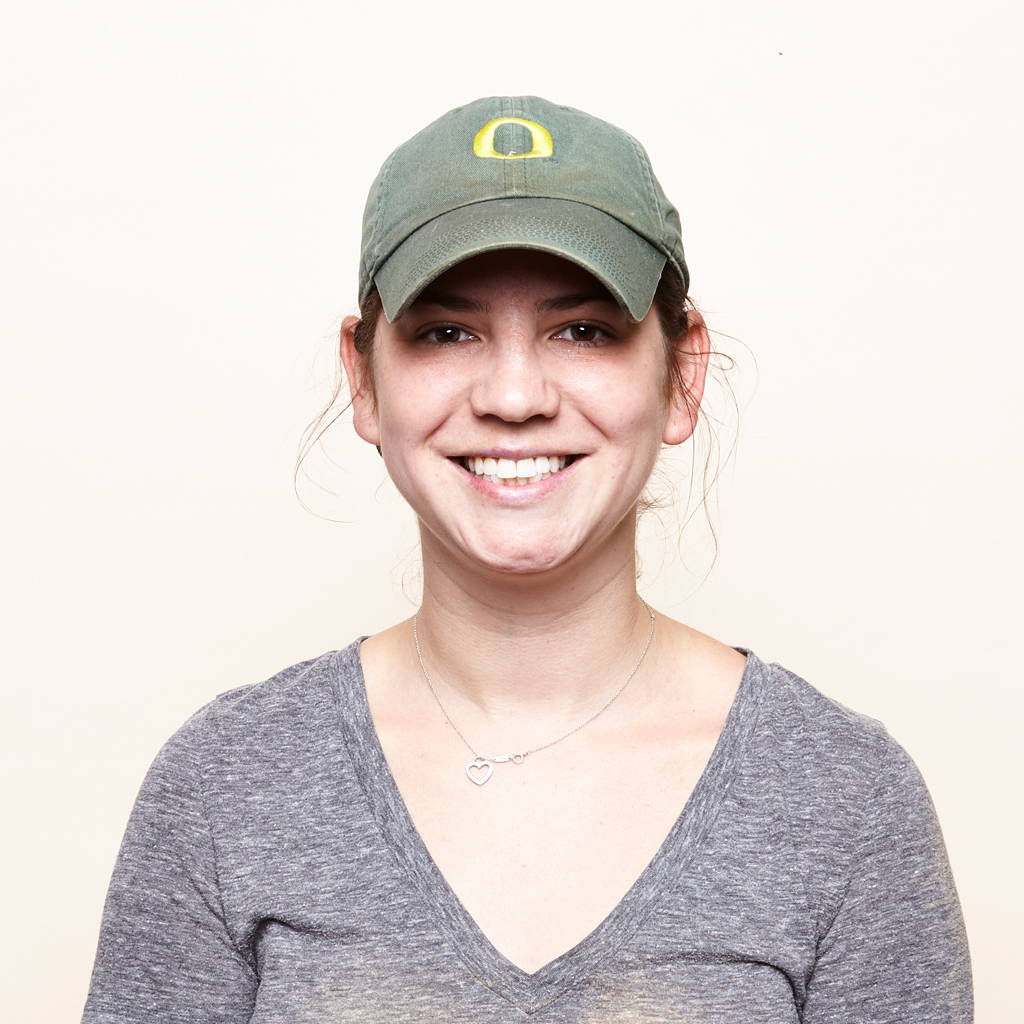 Calla Coady, Forming Generalist
Zoe says, "Calla is the type of person that would spend two days baking you a birthday cake. It would be a masterpiece."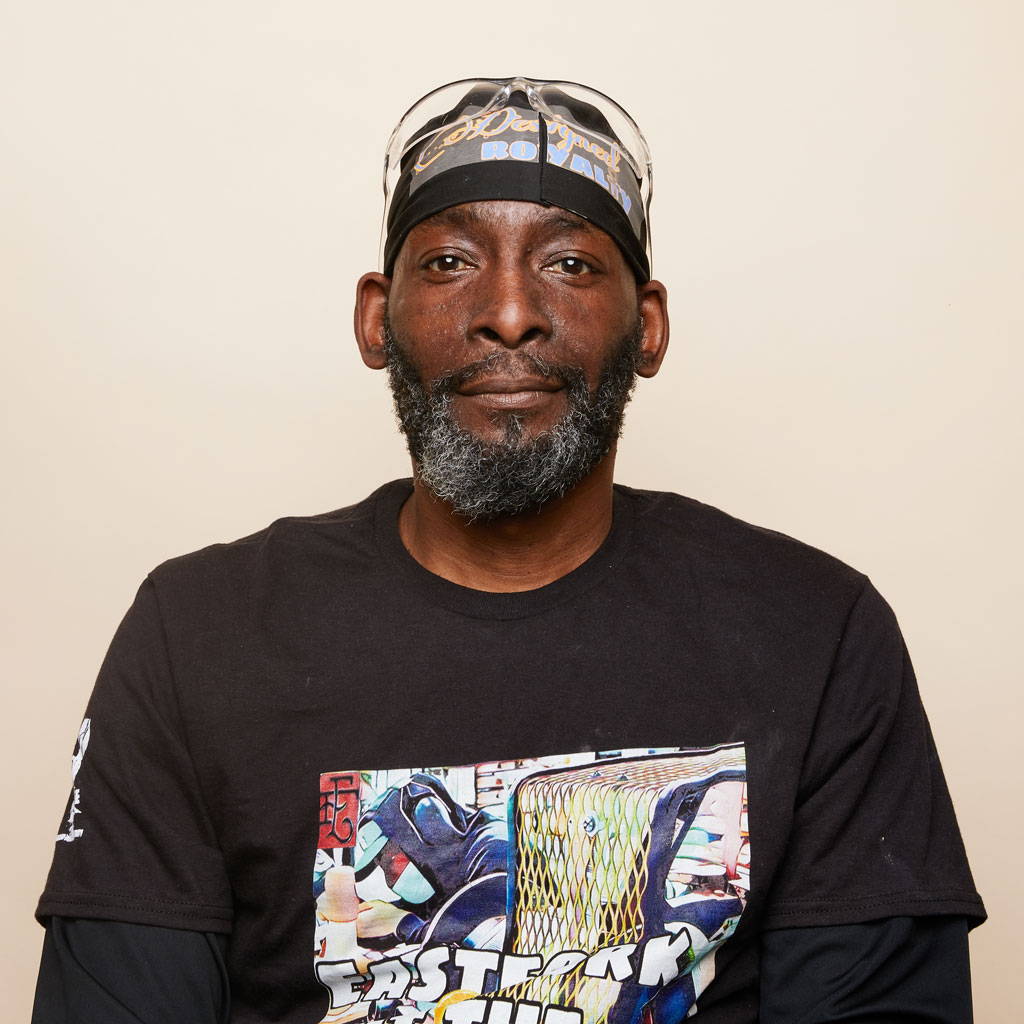 Tony Pearson, Forming Generalist
Talea says, "Tony is smooth and cool. He will talk you off a ledge and offer you a refreshing cool smoothie. Great uplifter to our glazing team. Keeping it real everyday by giving his best personally and professionally."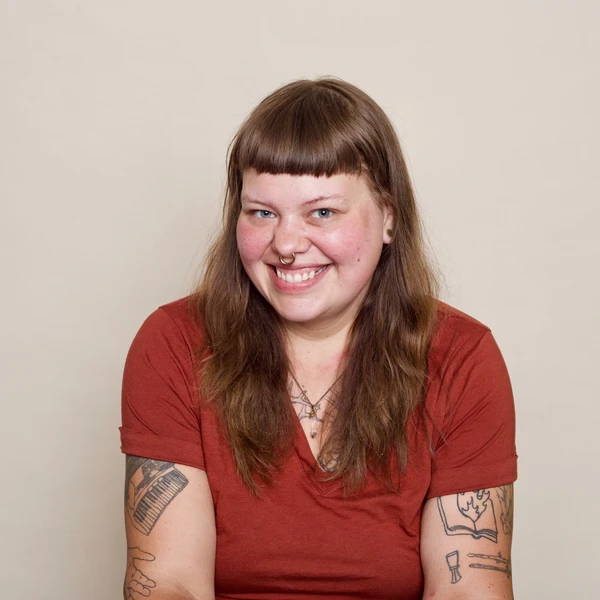 Emilja Tokarski, Mug Ops. Lead
Dan S. says, "The only thing that could compare to Emilja's love for her pooch, Hazel, is her love for hoggin' it down a country road on her Harley. She is true badass with a real big heart."
Donna Casellas-Banks, Sales Associate, ATL
Jasmin says, "Donna is friendly and welcoming to everyone that comes in!"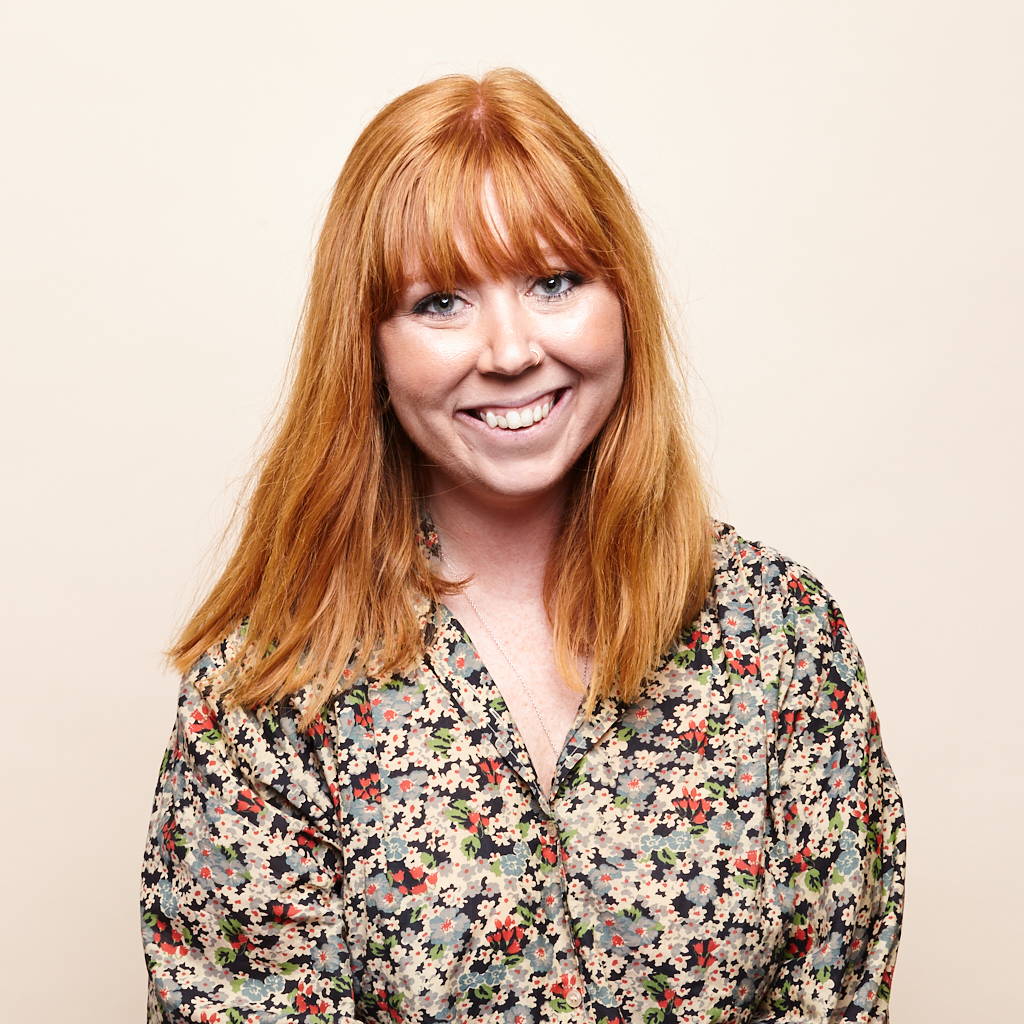 Molly Webb, Store Manager, ATL
Sarah K. says, "Molly is kind, fun, and unafraid to ask for help...the best kind of leader! (& oh boy is her red hair iconic.)"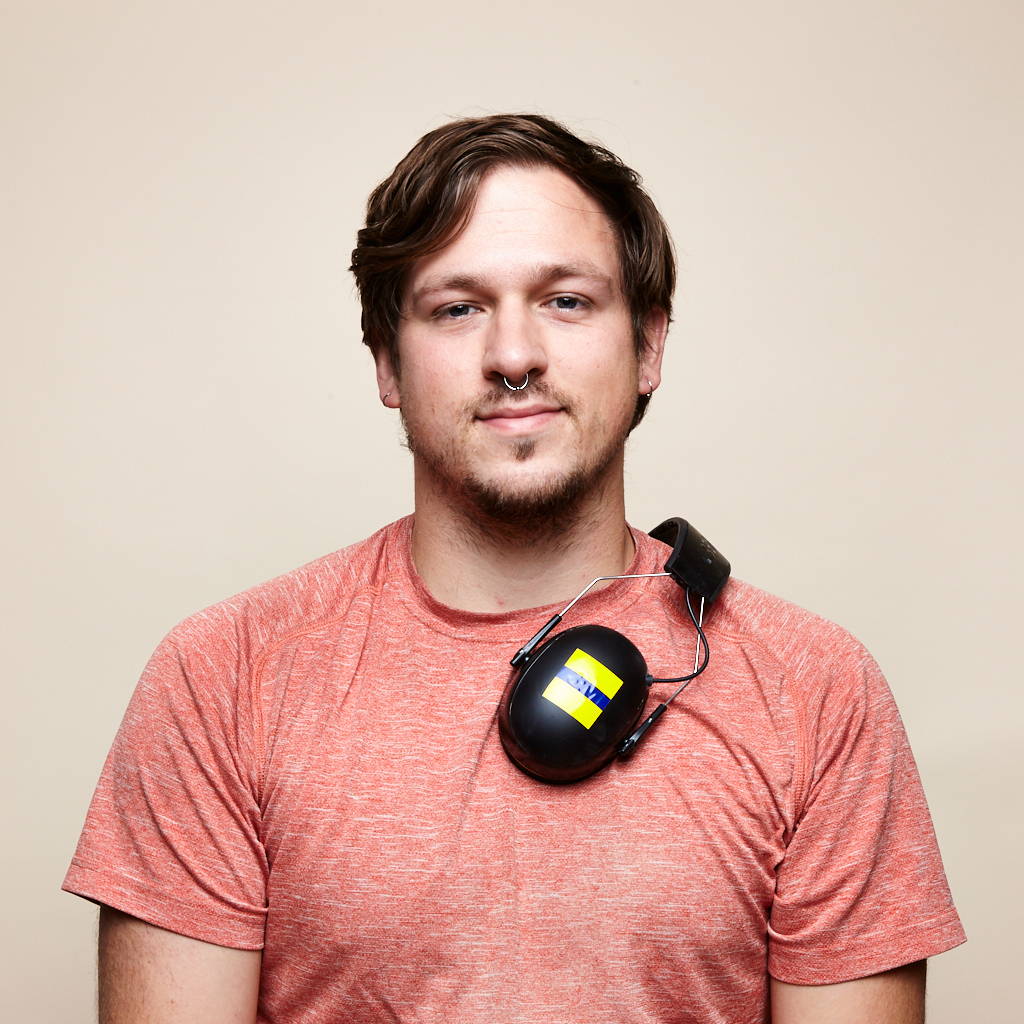 Jeff Swartout, Jigger Team Lead Generalist
Jeffery R. says, "Jeff's expertise goes far beyond pottery. An extremely creative person with the means, and know-how, to make their designs a reality. With a great amount of kindness to match!"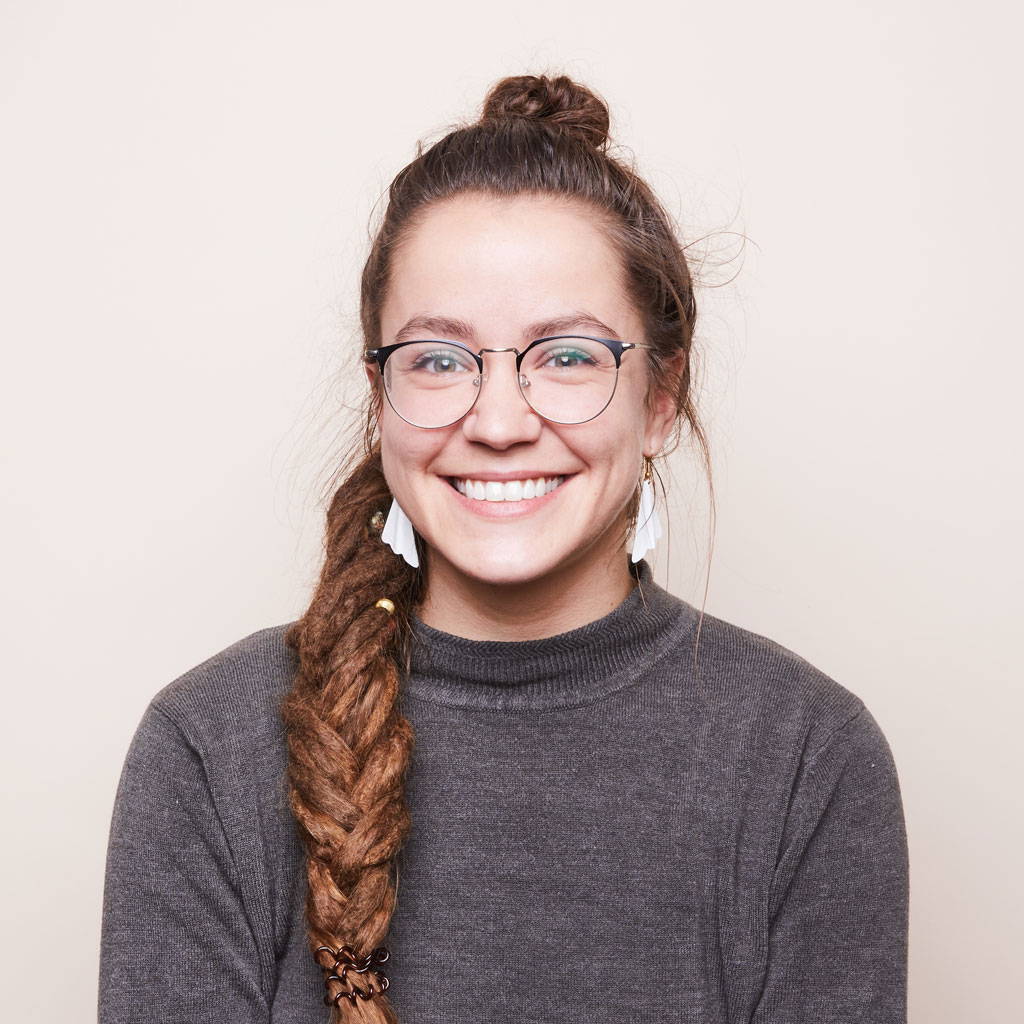 Meghan Walsh, Fulfillment Assistant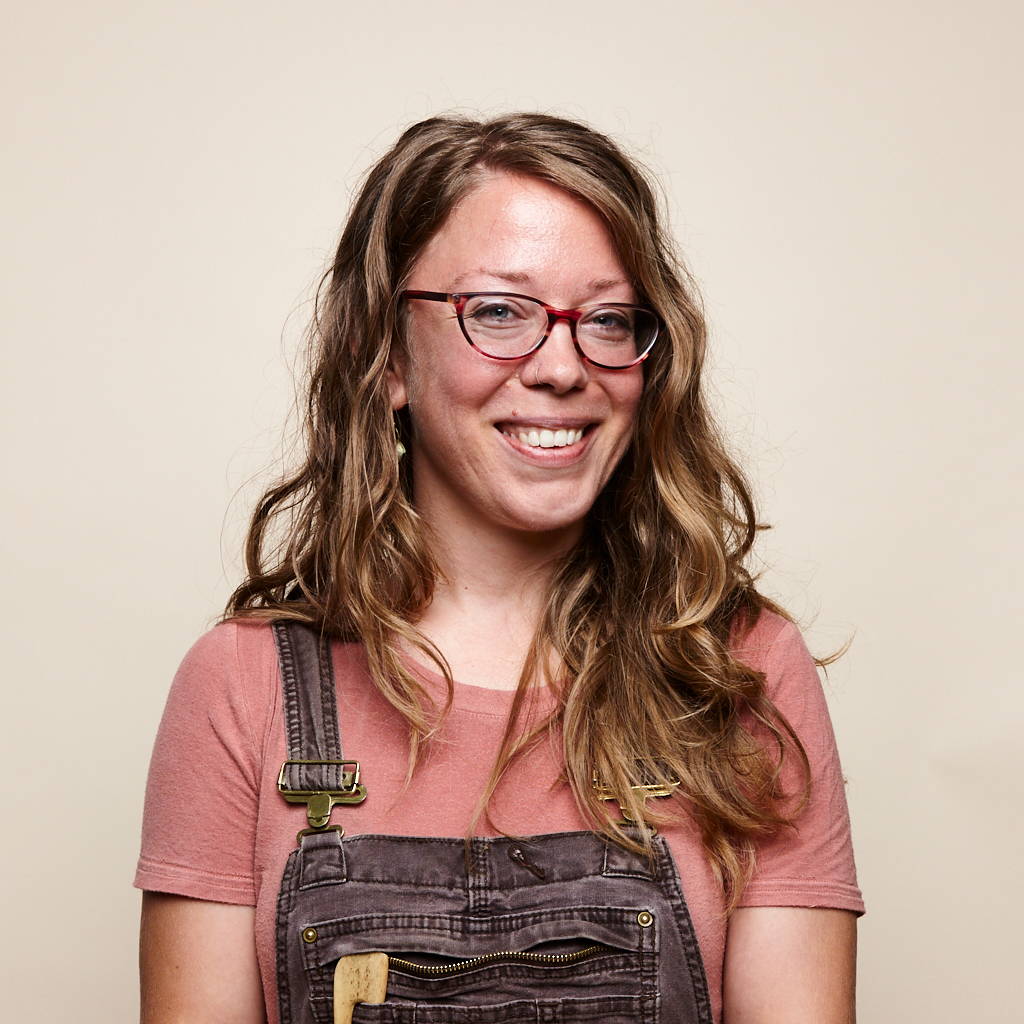 Britta Baker, Fulfillment Operations L
Lisa says, "Pack it up, pack it in, let me begin... When Britta's not busy building her own tiny house, she LOVES packing up beautiful EF pots to ship out to their new homes in the world. I'm pretty sure she gives each piece a little hug before she wraps it up, just to spread the love."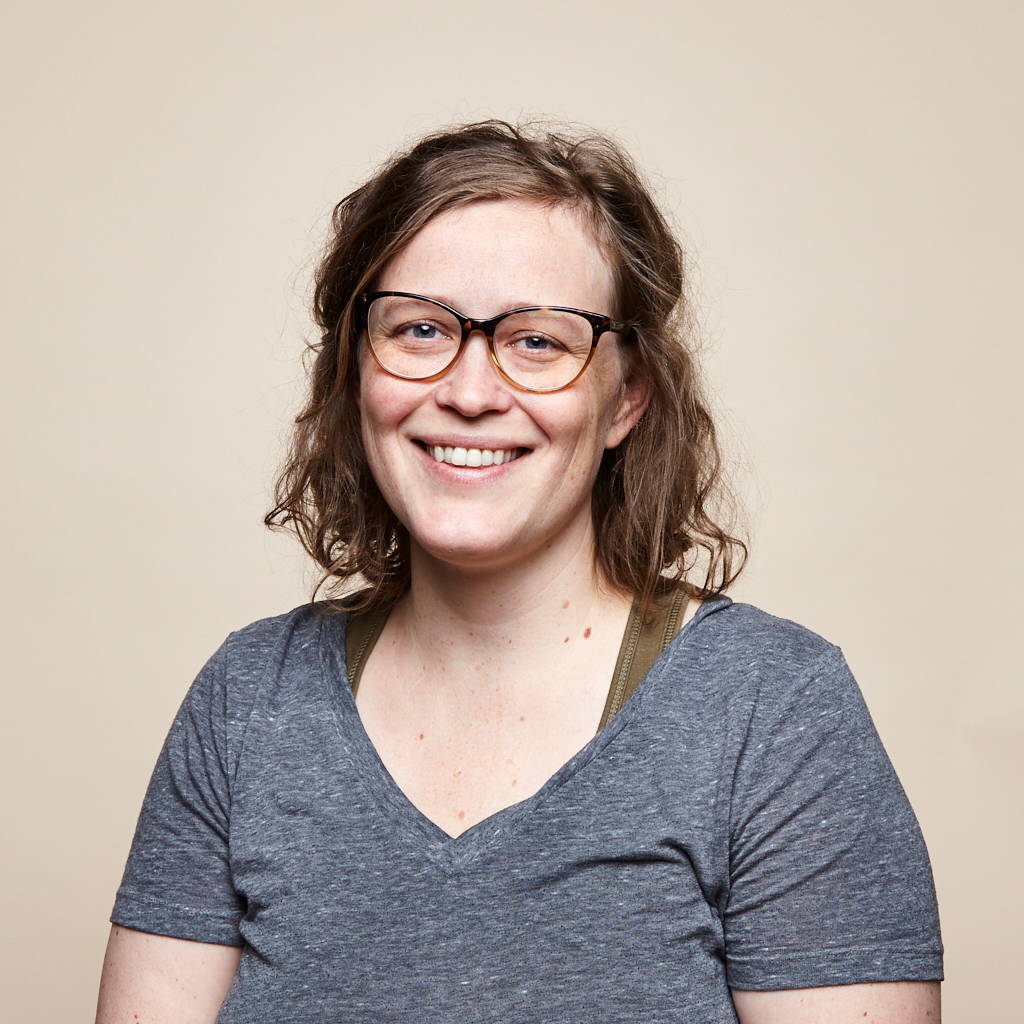 Lisa Flamion, Quality Control Lead
Britta says, "Lisa is a gem. She shows the same care and attentiveness in conversation as she does to the pottery she lovingly QCs."
Alejandro Fuentes, Forming Generalist
Scott Haight, People Operations Manager
Alex says, "Scott wishes he could bring in his beloved dog Beecher, but he knows it would affect his work ethic (and everyone else's too)."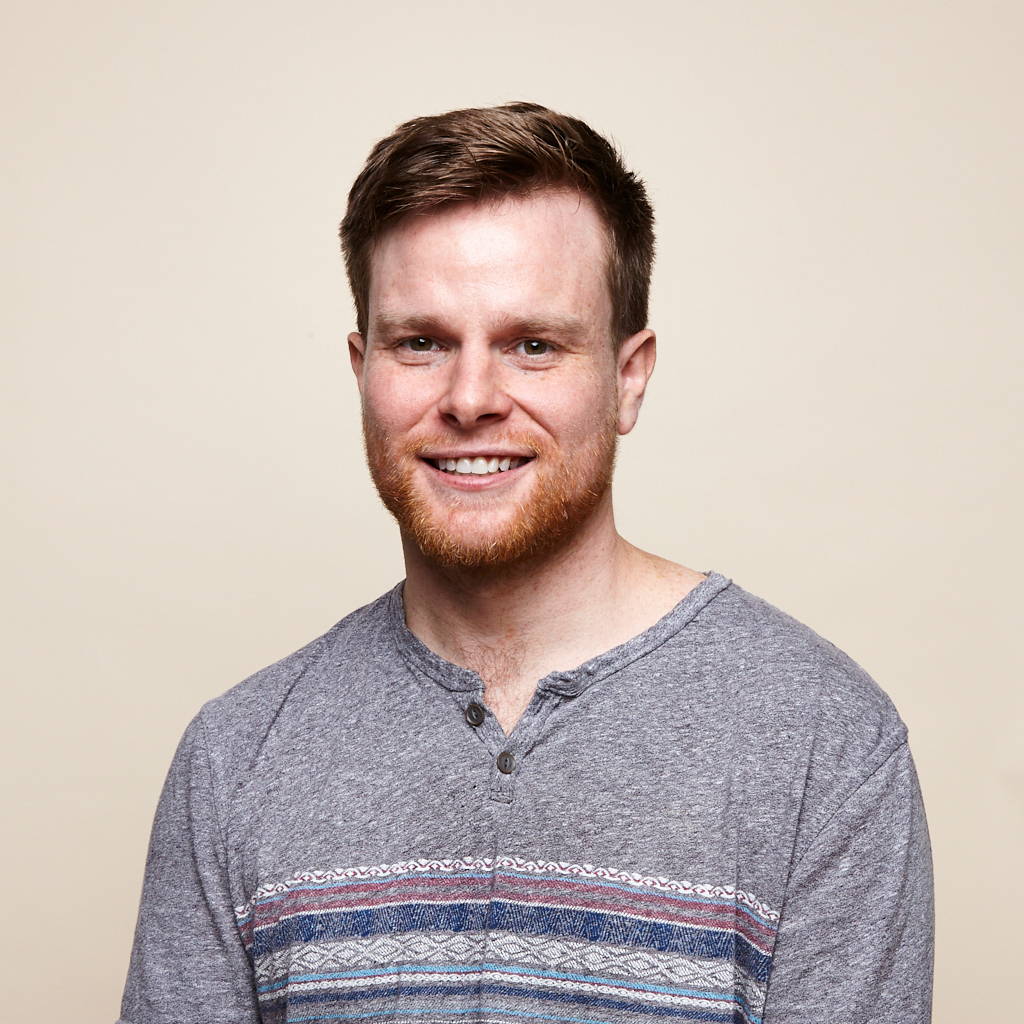 Alex Minkin, Multimedia Designer
Scott says, "As a member of our Creative Team, Alex uses his design and videography expertise to showcase the products, culture and community of East Fork Pottery."
Virginia Knight, Customer Care Associate
Kirby says, "You can feel Virginia's warmth and energy the minute you walk in the door! Come say hi at the shop, I promise, her radiant smile is contagious!"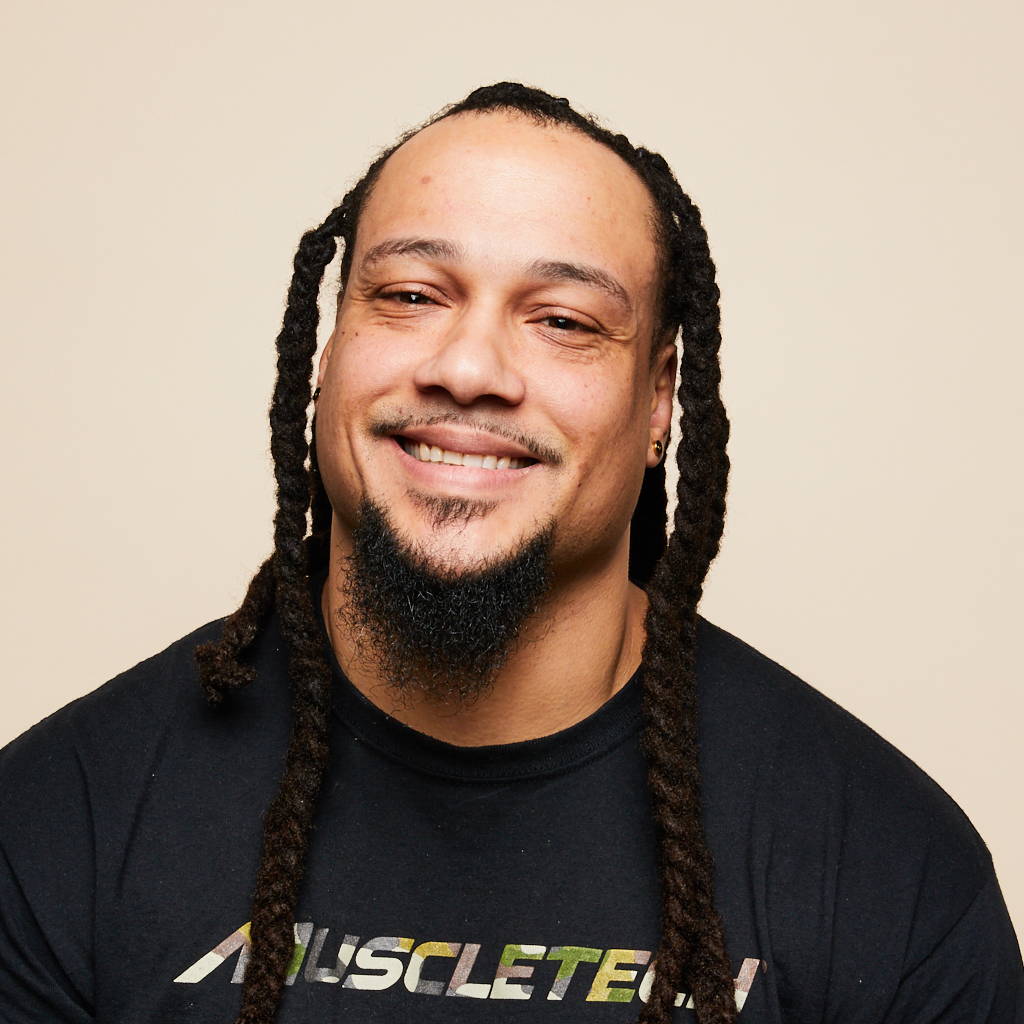 Marcus England, Pug Mill Operator
Brandi says, "Marcus has been my Bestie since day 1!!! He always shows up to make me laugh and smile at just the right moment!"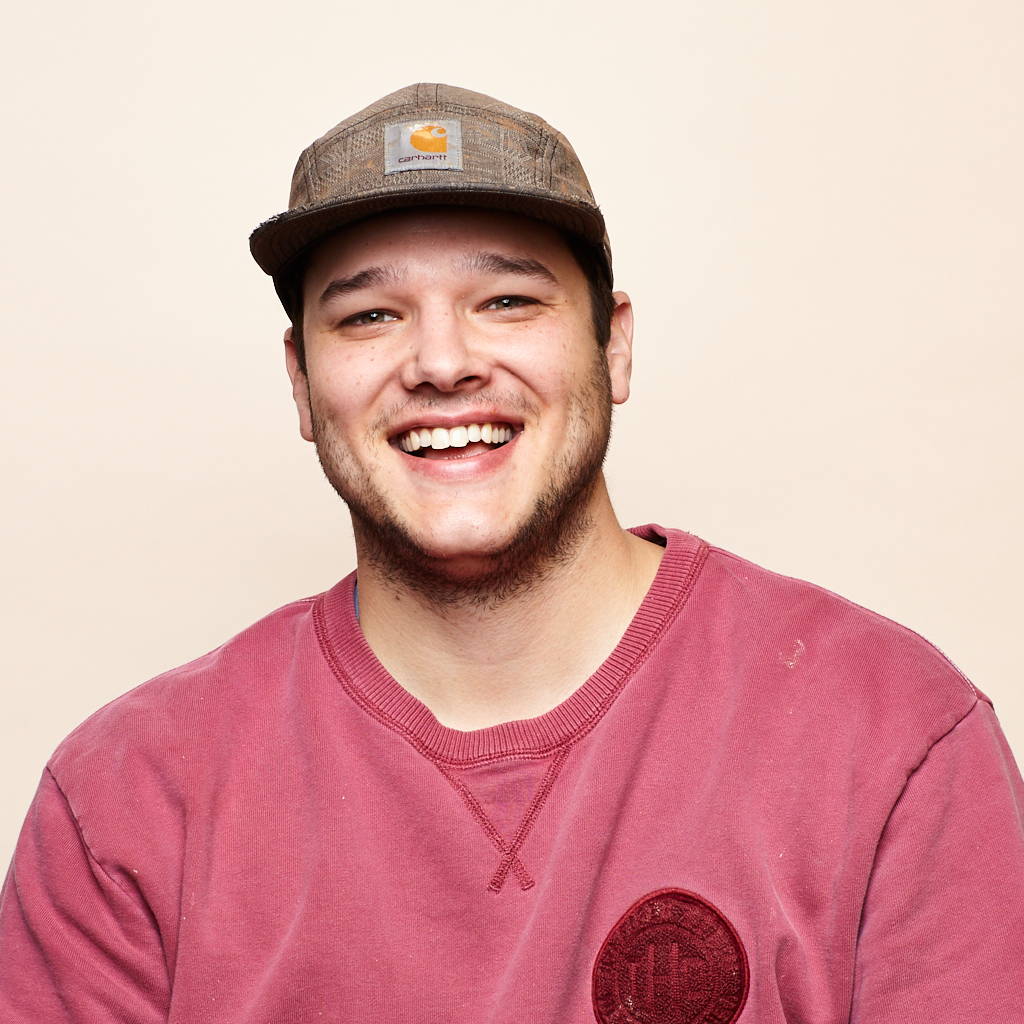 Andrew Wolf, Jigger Ops. Lead
Kirby says, "Andrew has this natural way of putting a positive spin on everything, if you need a pick-me-up he's your guy. You can usually find him dancing around by the Jigger - that being said, also great for music recs!"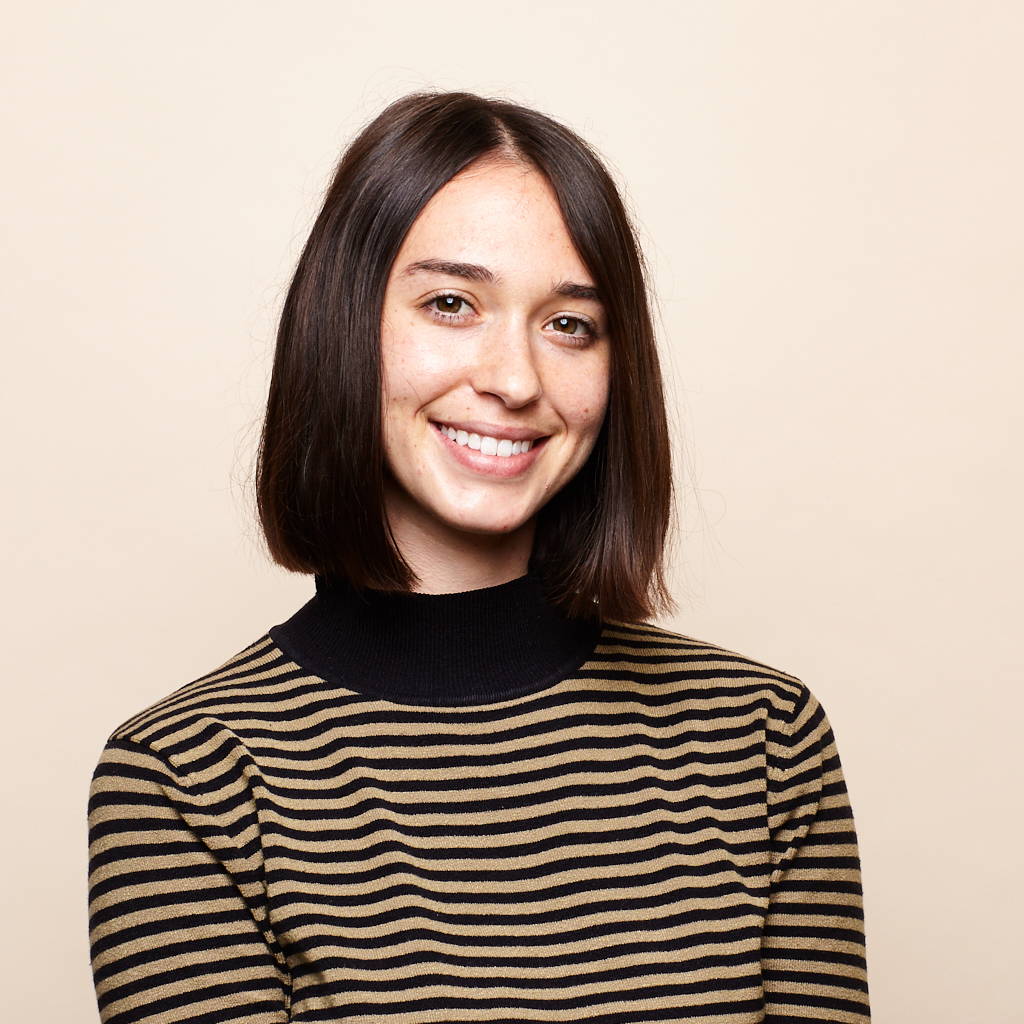 Lindsey Zinno, Digital Manager
Jeffery says, "The treasure trove of knowledge within Lindsey makes her truly a force to be reckoned with!"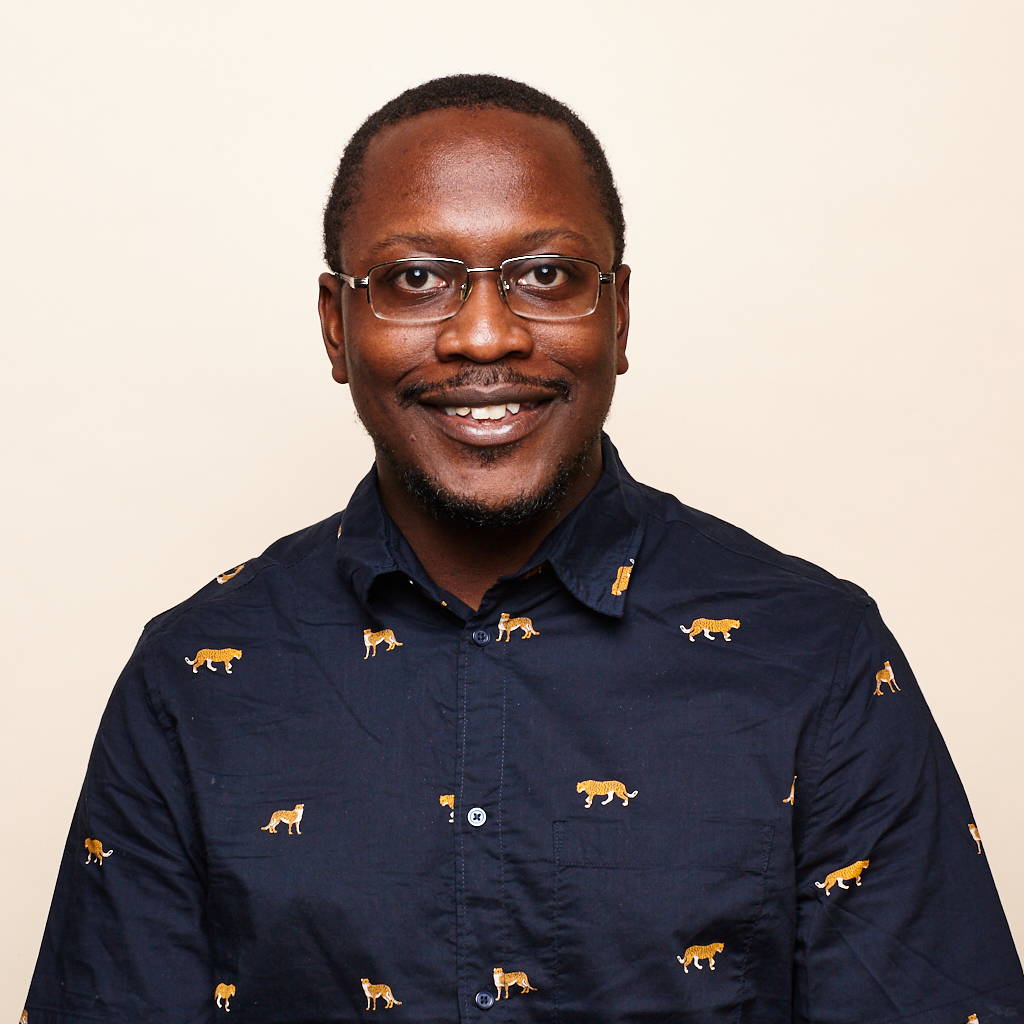 Jeffery Ray, Special Order Coordinator
Jeff says, "Jeffery is the epitome of style; stylish of sweaters, stylish of attitude, stylish of heart!"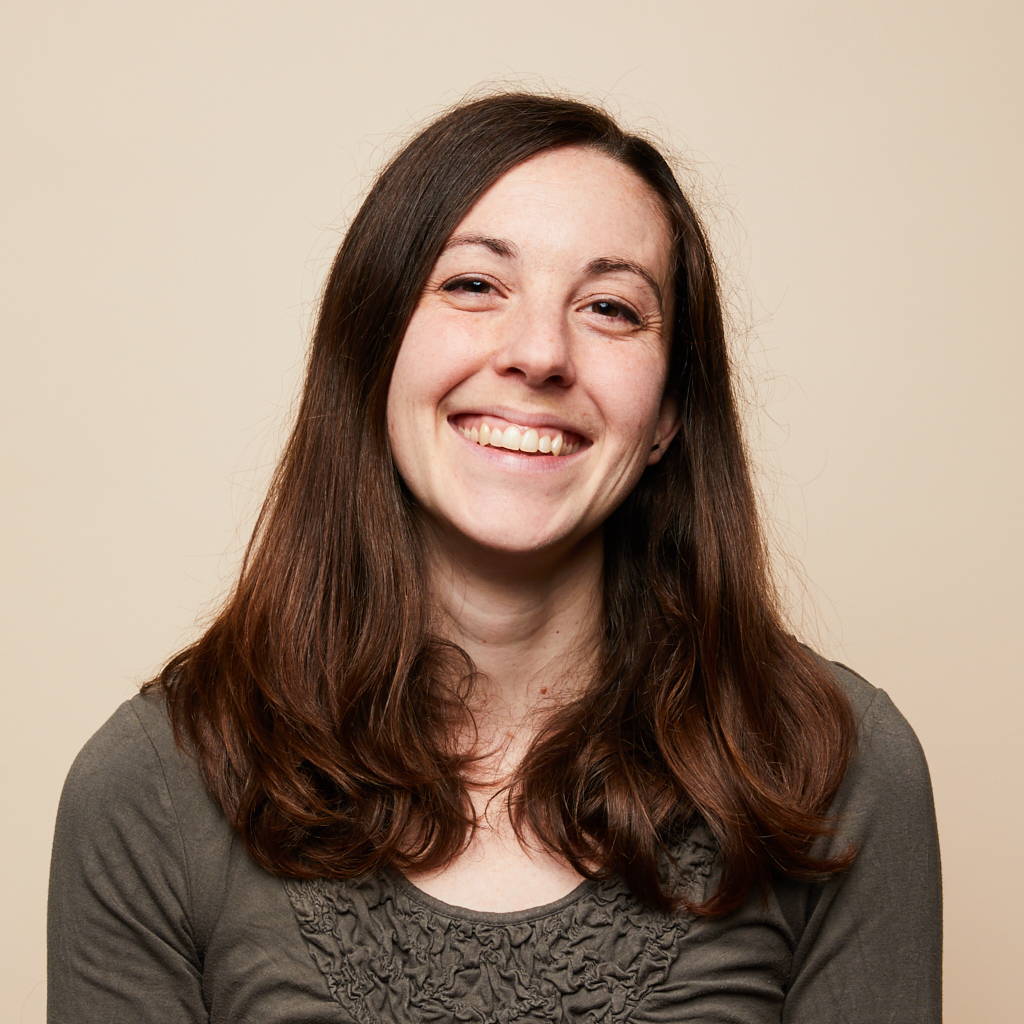 Emily Bukoski, Executive Assistant to CEO
Connie says, "Emily told me that she doesn't have a single junk drawer in her house, and if she weren't so dang kind and funny, I might resent her for it."
Marcyanne Hannemann, Glaze Generalist
Cherry says, "Marcyanne has to be one of the best people at the factory to play a game with. They always take extra time in the day to laugh and giggle, and their laugh is absolutely contagious. Marcy gets to know people by being genuine, kind and inquisitive, and getting to know Marcy is like reading a great fantasy novel."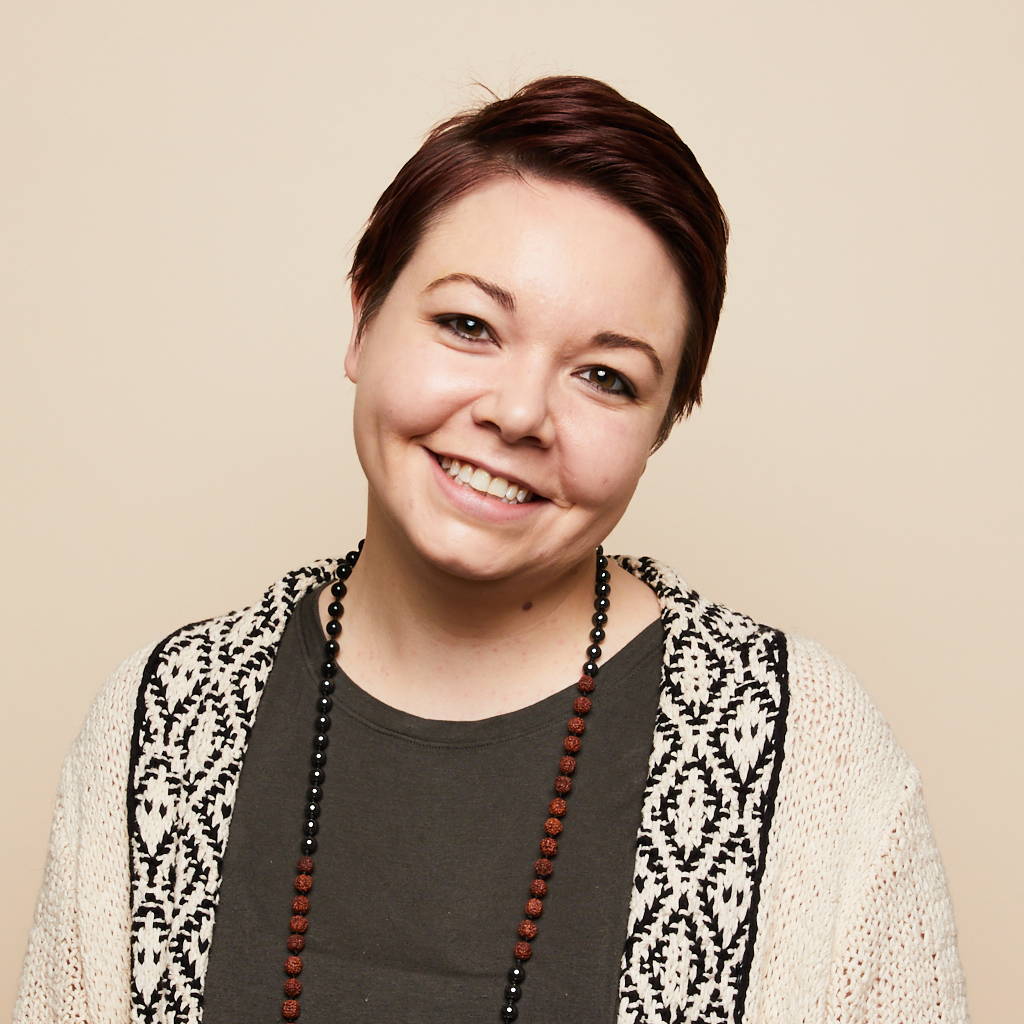 Amanda Huskin, Executive Assistant to the COO
Eva says, "Amanda is an organizational force to be reckoned with and exudes a calm focused energy - which must be how she can parent four herding dogs without going insane!"
Hank Gilliam, Jr. Facilities Technician
Daryl says, "Hank has three speeds that all equate to getting the job done....Relaxed, chill and yep"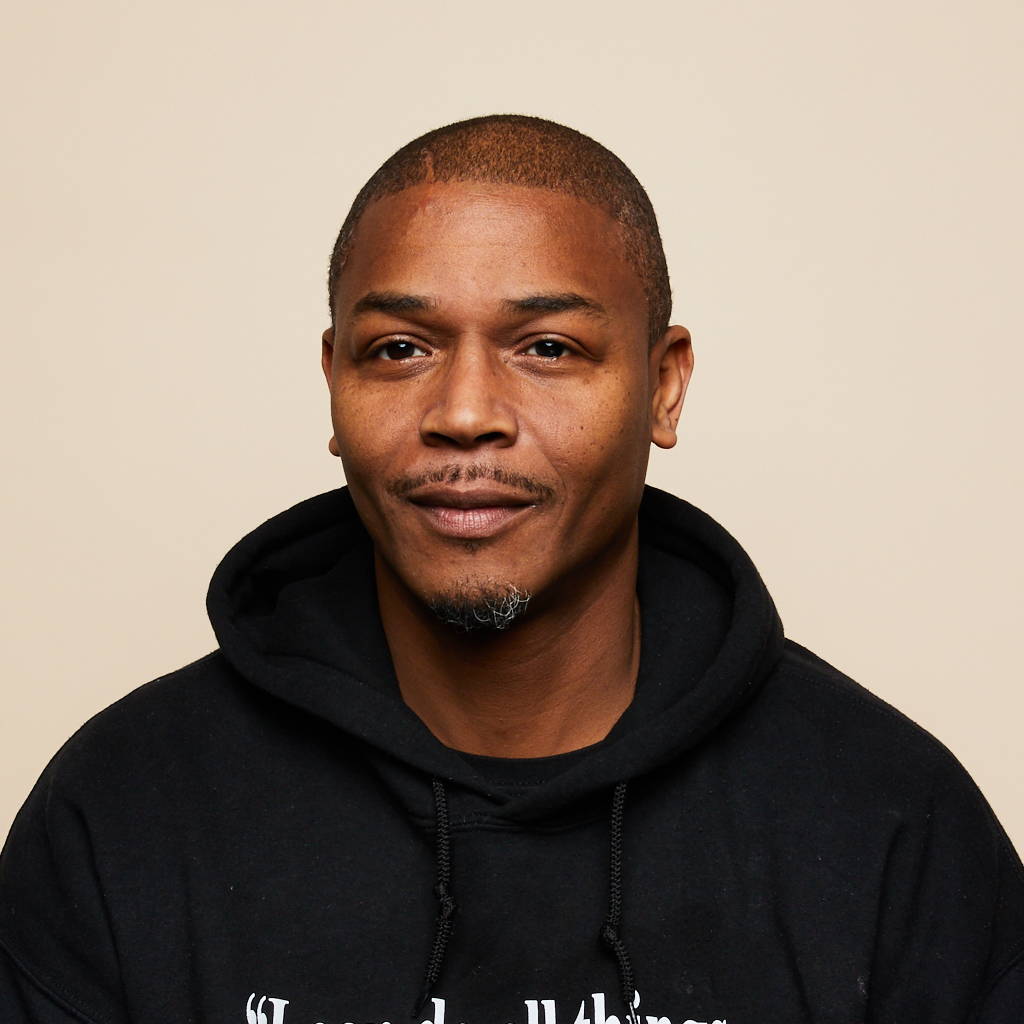 Edward Peak, Shift Supervisor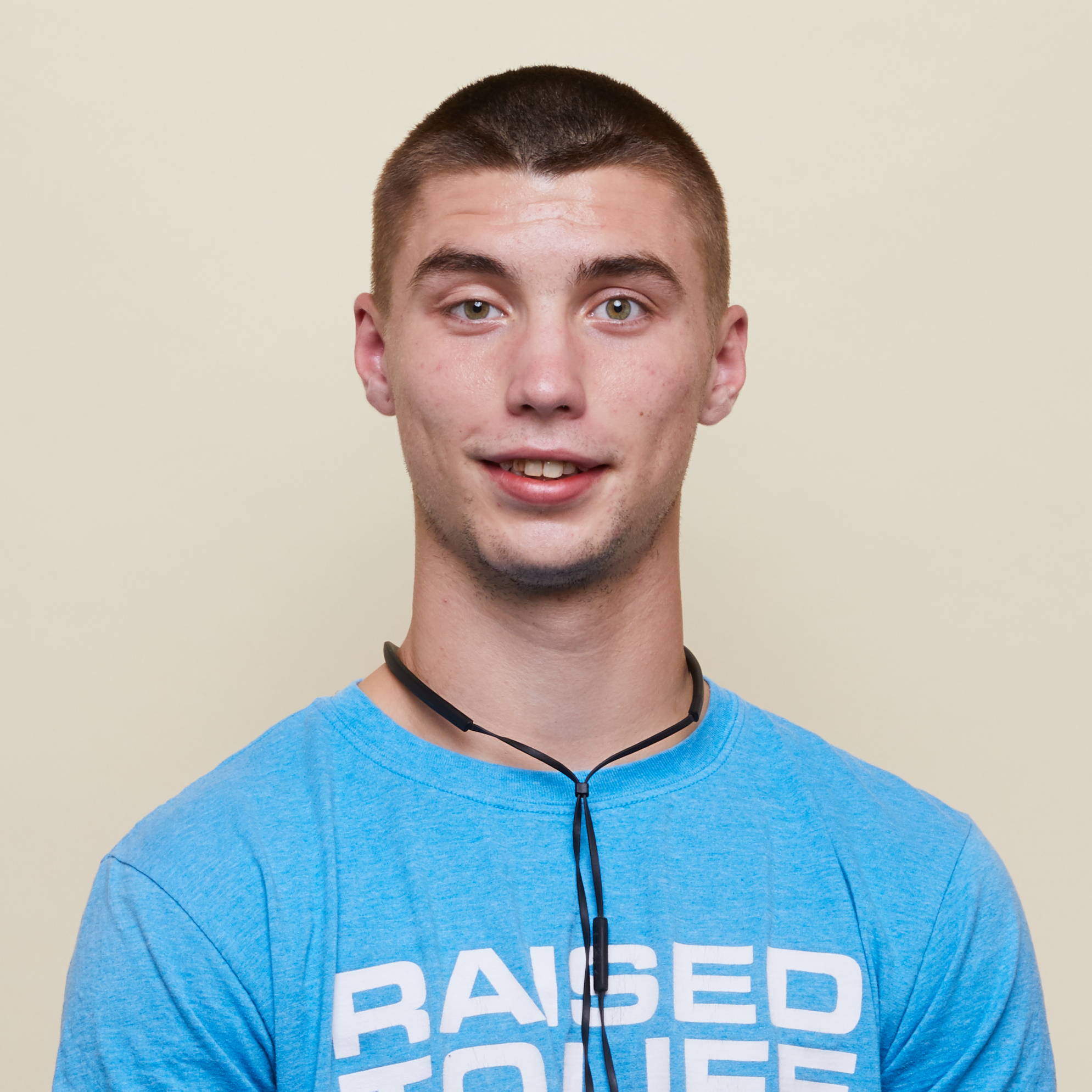 Eian Lung, Glaze Team Lead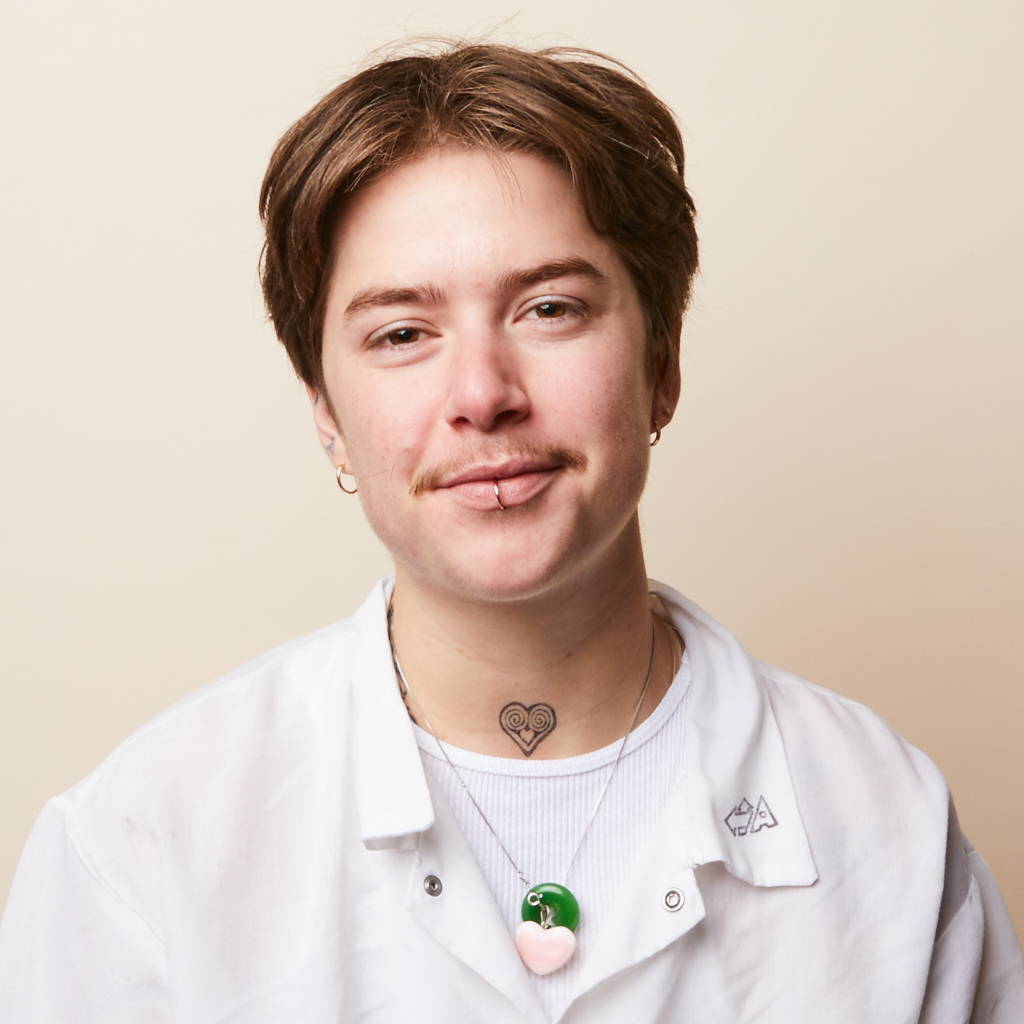 Cherry Iocovozzi, Food Systems Manager
Amanda says, "Cherry is the embodiment of hospitality. He cooks delicious staff lunches that meet all of our dietary needs (no small feat), but he also finds ways to make East Fork HQ an ever more lovely place to work. What a generous spirit."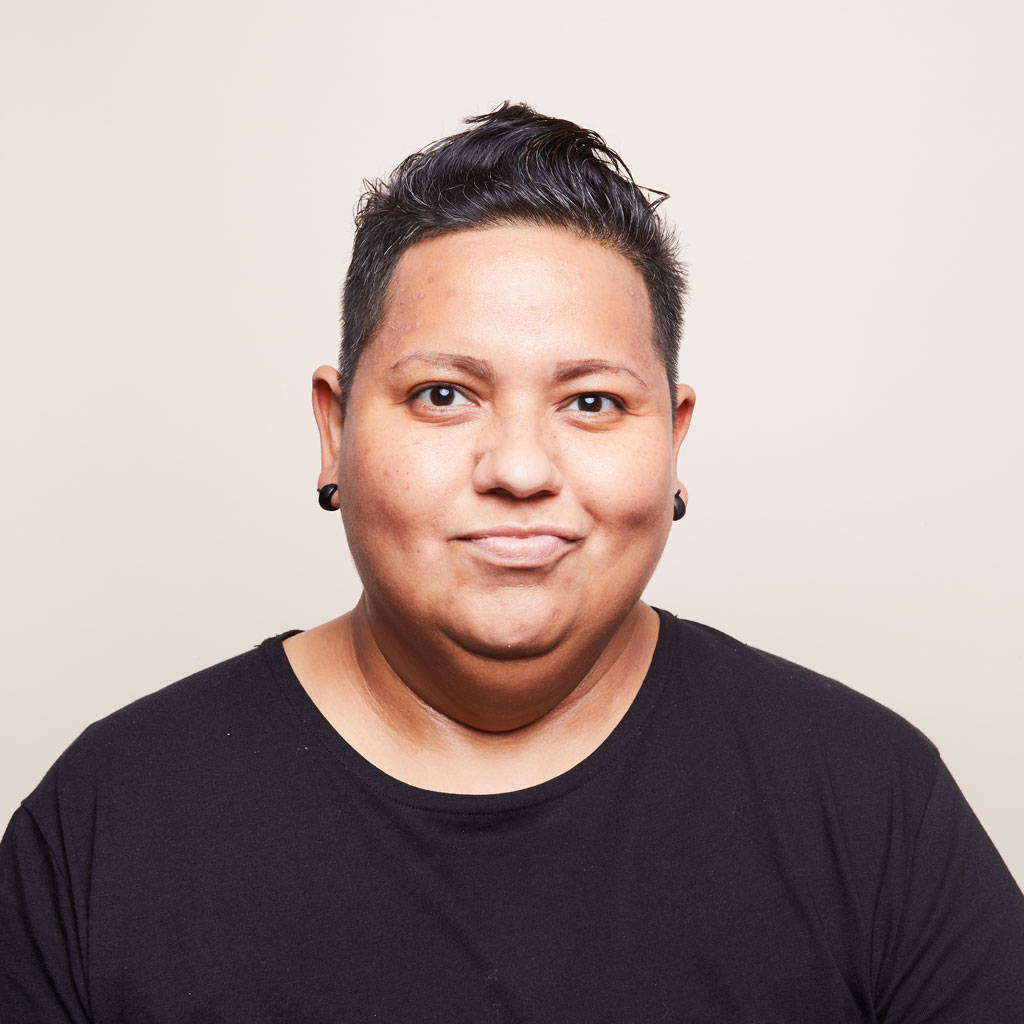 Lidia Quinones, Glaze Blending Generalist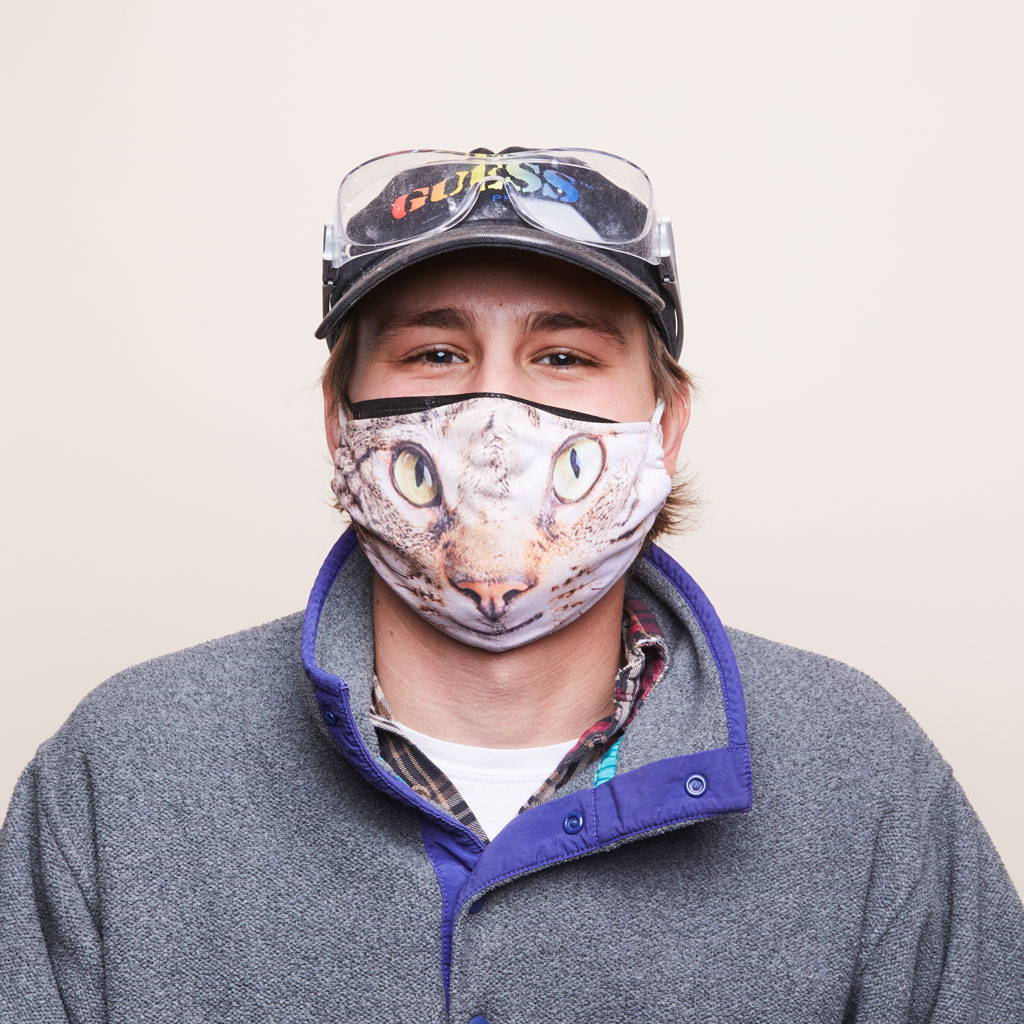 Alex Guzinksky, Glaze Generalist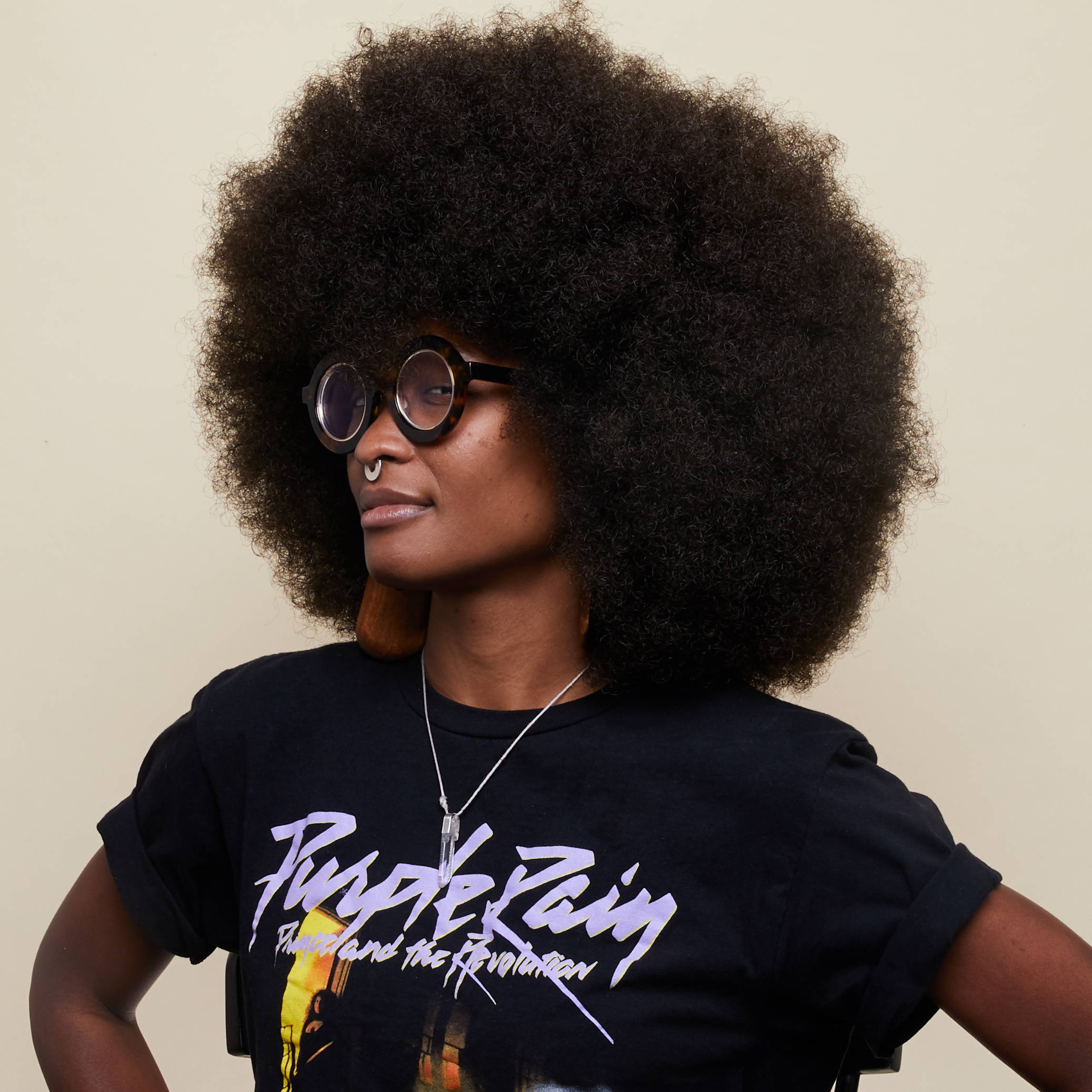 Clarissa Harris, Sr. Community Impact Manager
Manny says, "Clarissa sets a high bar for radical compassion. Her ability to empathize, her grit, and love guide her process of building relationships with everyone."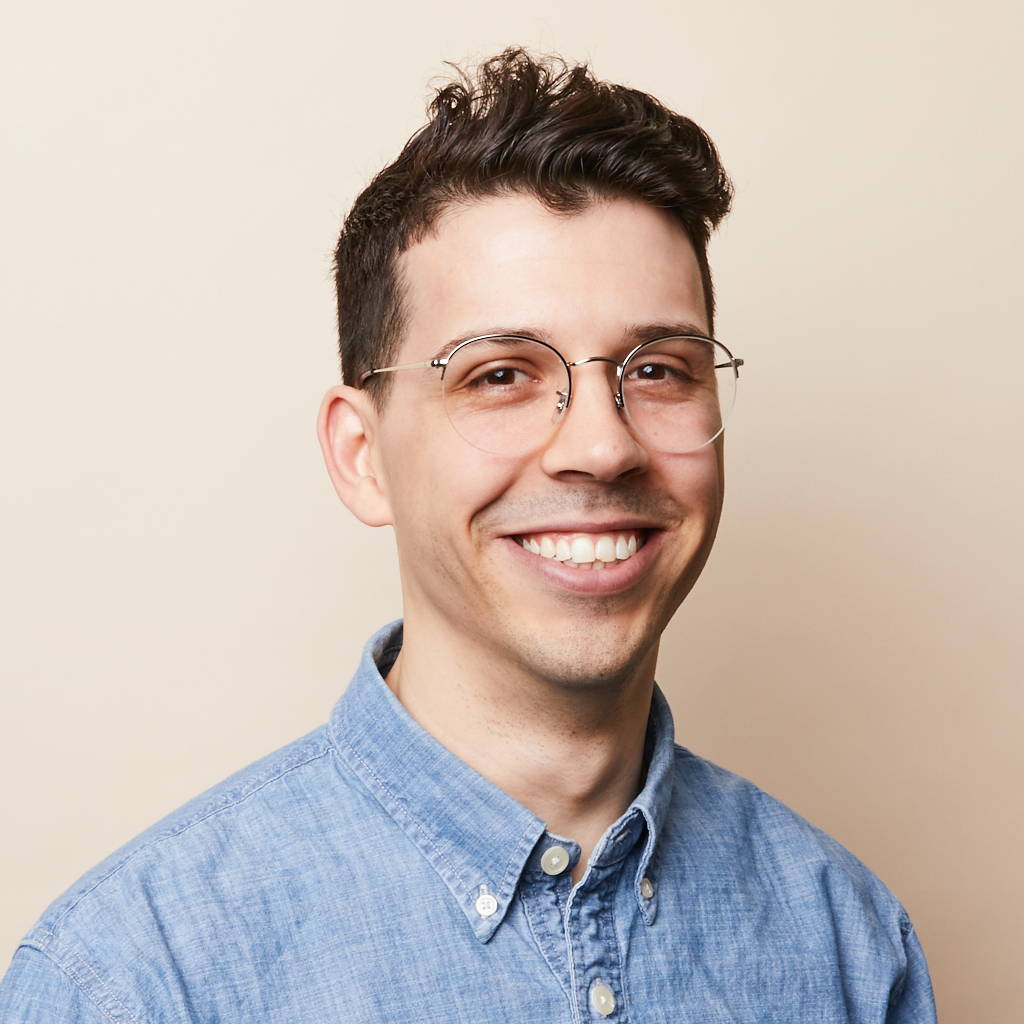 Devin McMillen, Ceramic Engineer
Matt says, "Someone who brings excitement for clay-body in a way I've never known, Devin's addition to East Fork has been a pleasure as his passion for process and dedication to the team is obvious and inspiring."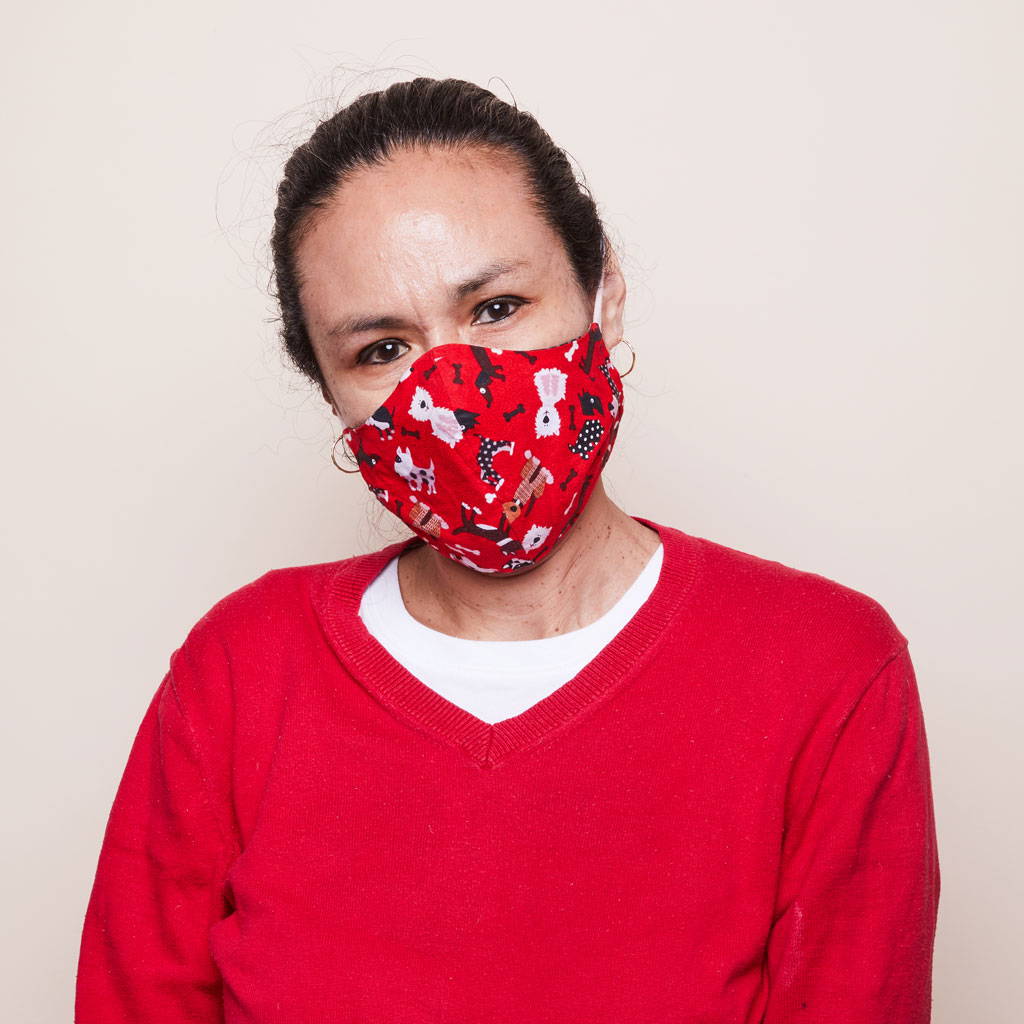 Alejandra Oliva, Shift Supervisor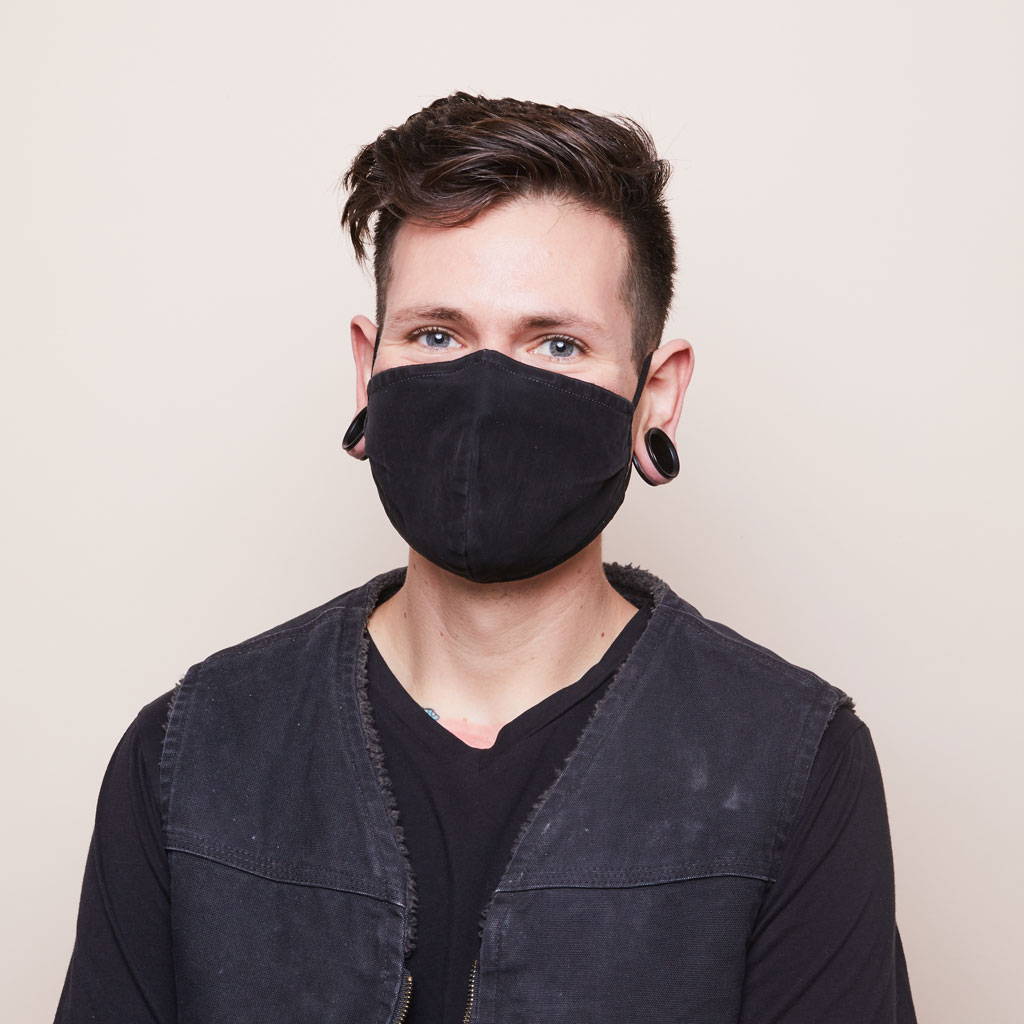 Elliot Williams, Glaze Generalist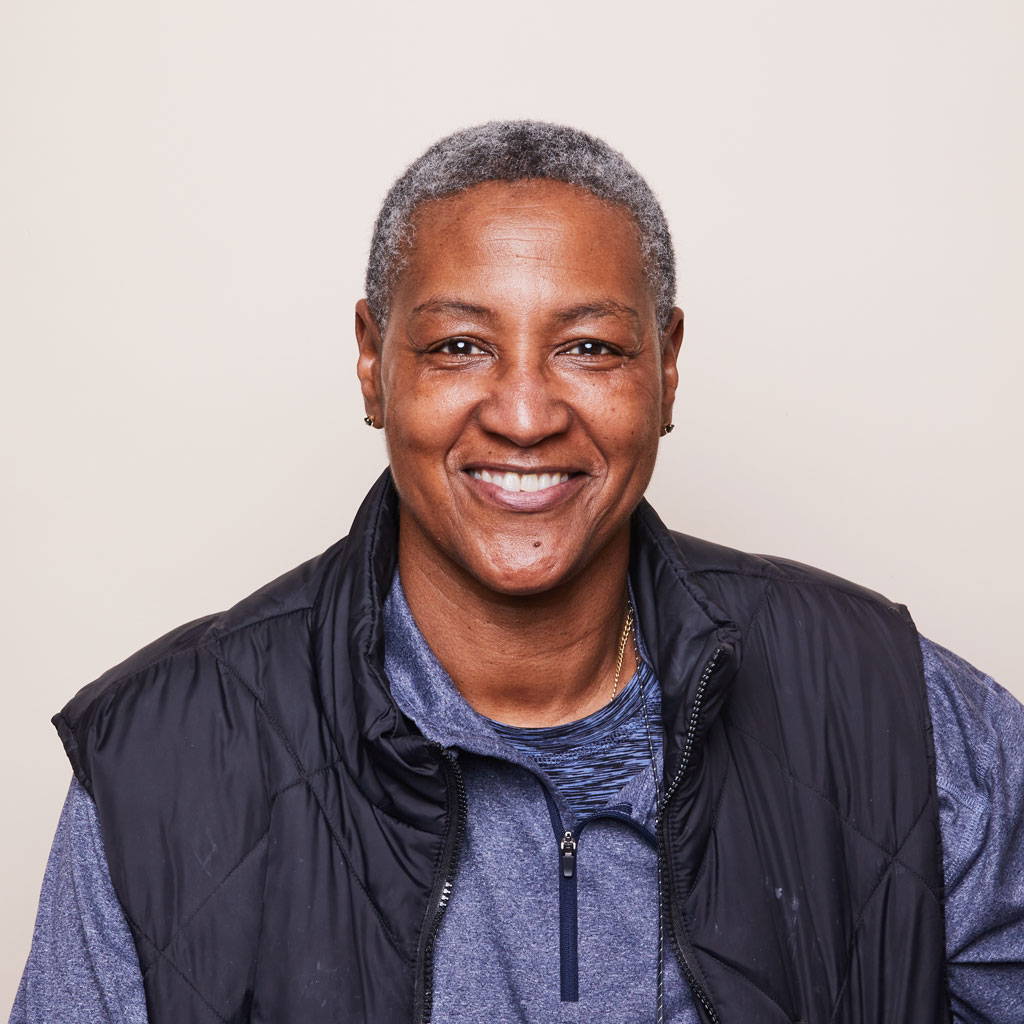 Faye Wharton, Forming Generalist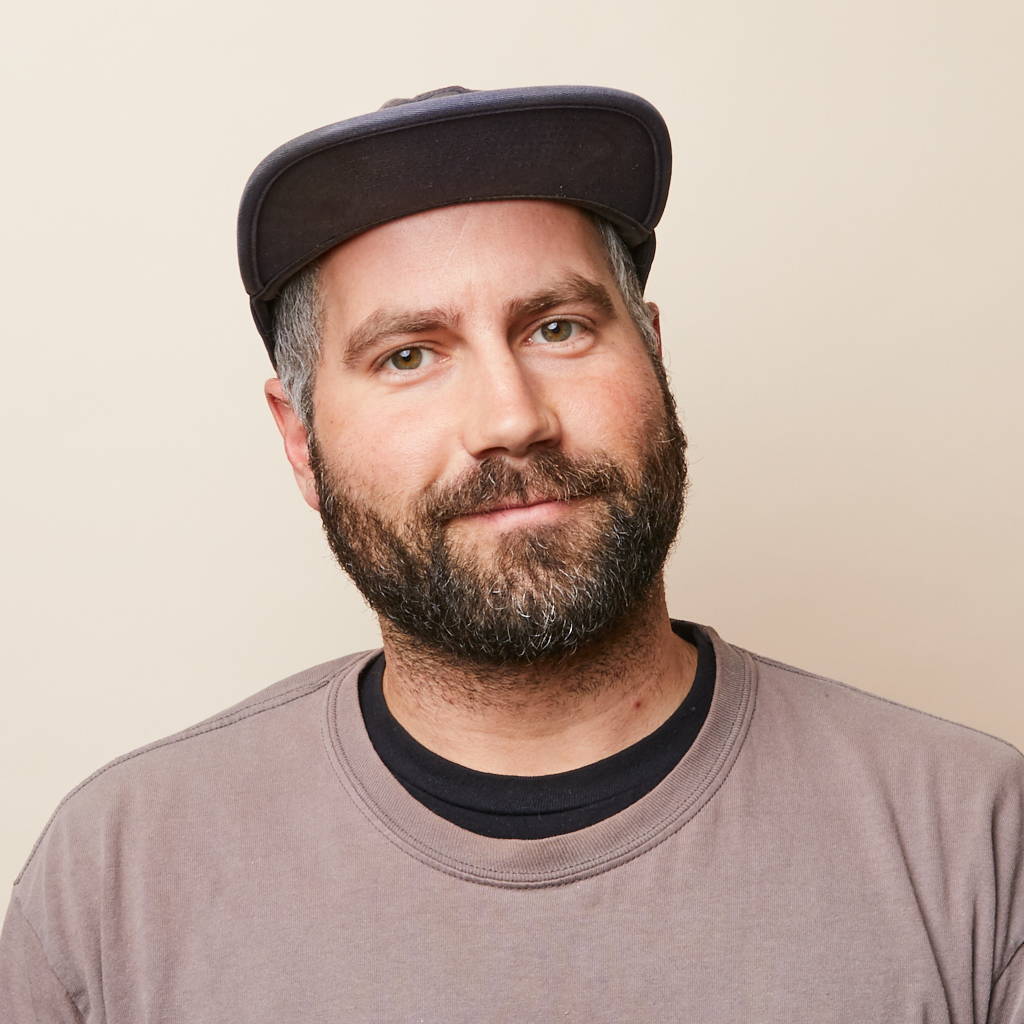 Matt Gordan, Quality Control Associate
Devin says, "Matthew always has this calm, nearly mischievous look on at work. It's his keen eye though that makes sure we sell a quality product."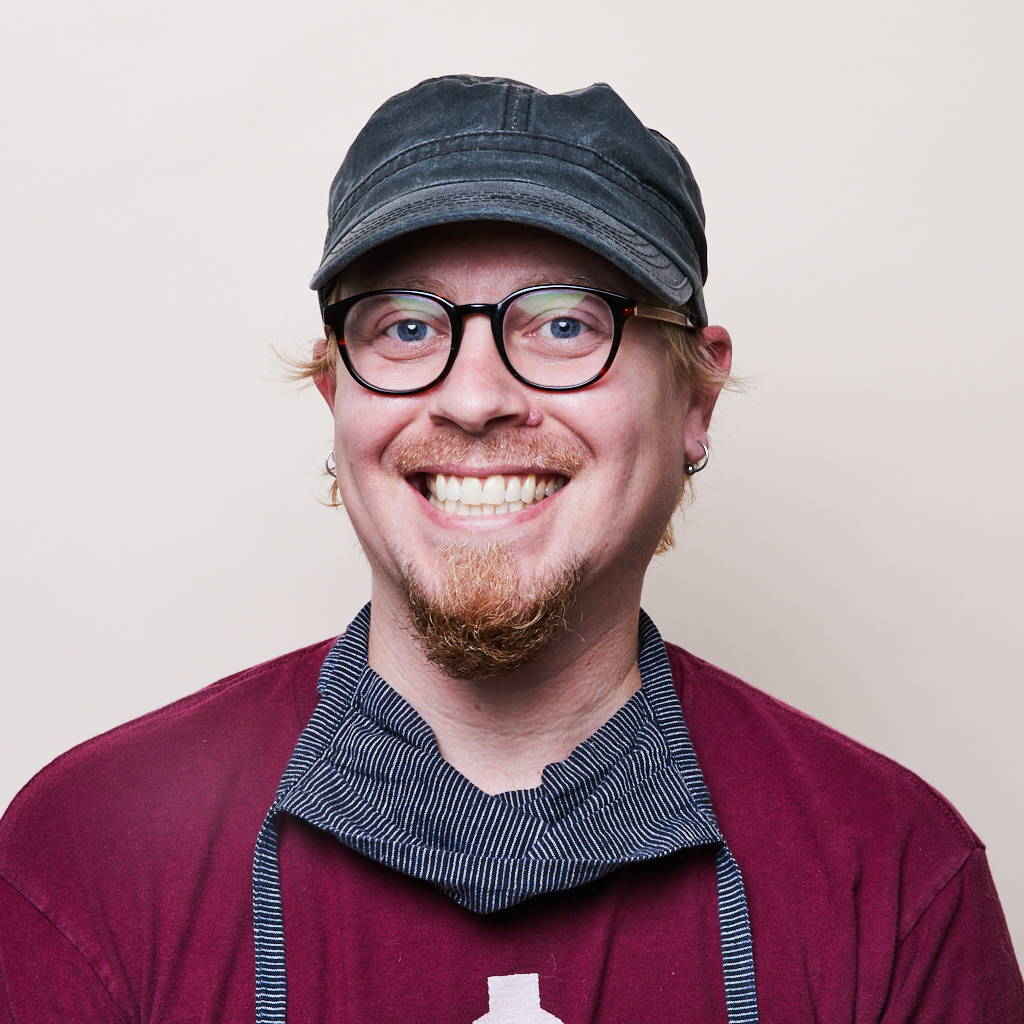 Brock Flamion, Production Support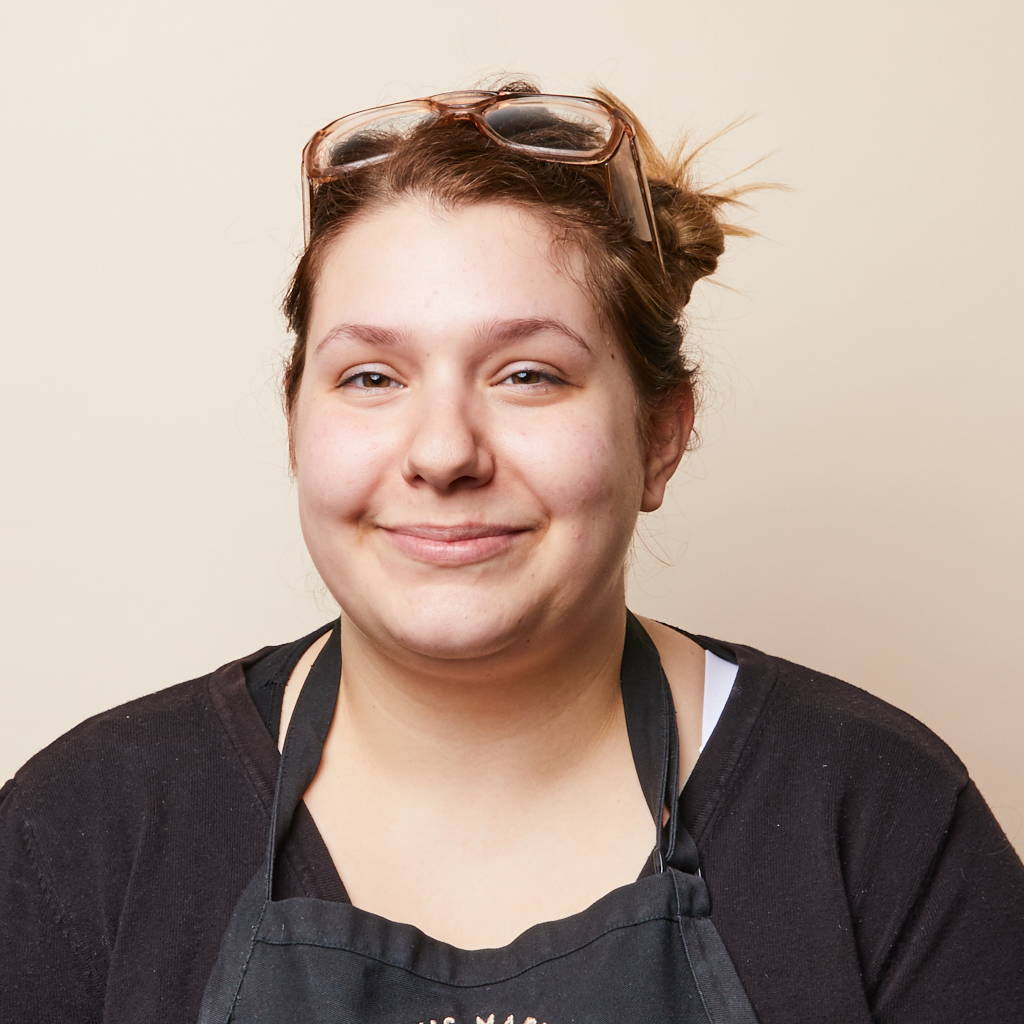 Emily Rangel-Cascio, Forming Generalist
Olivia says, "She's always happy to be at work and loves clay!"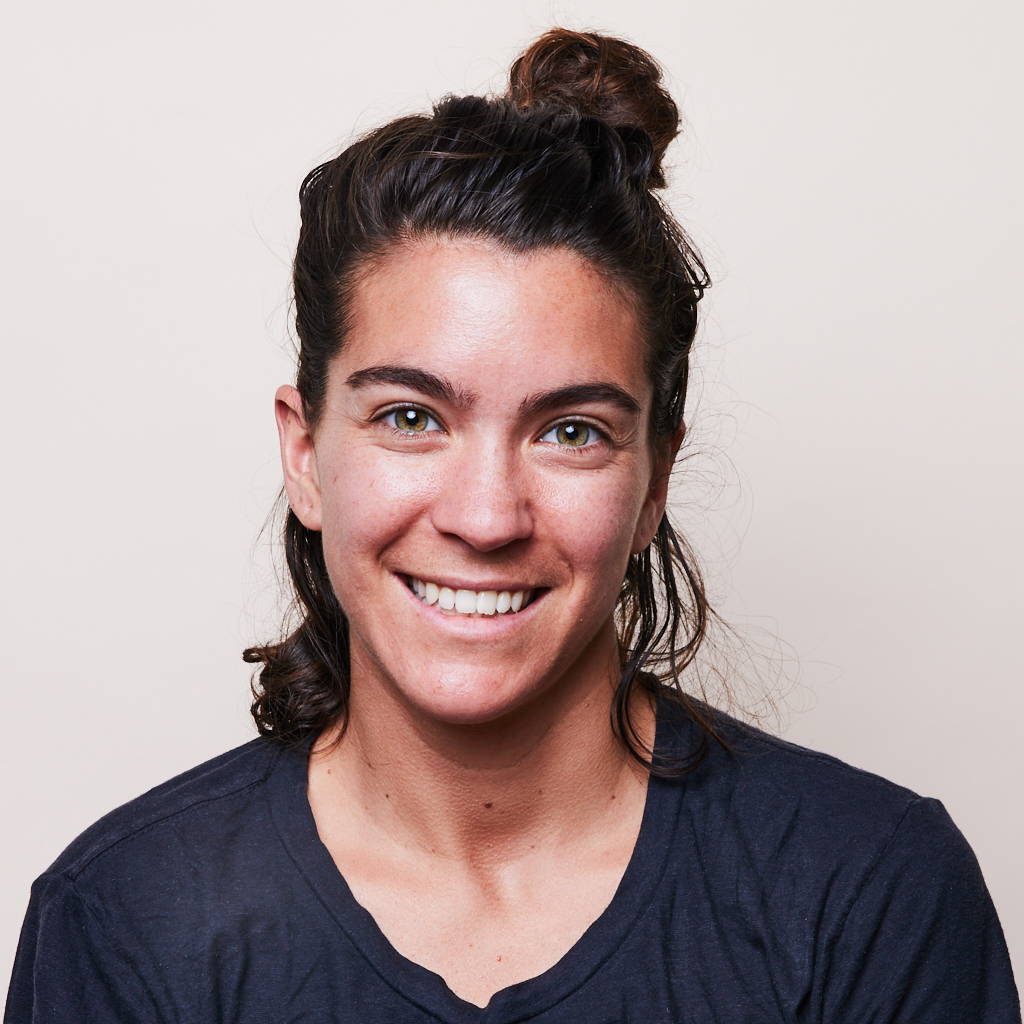 Sarah Bernstein, Mold Mak Generalist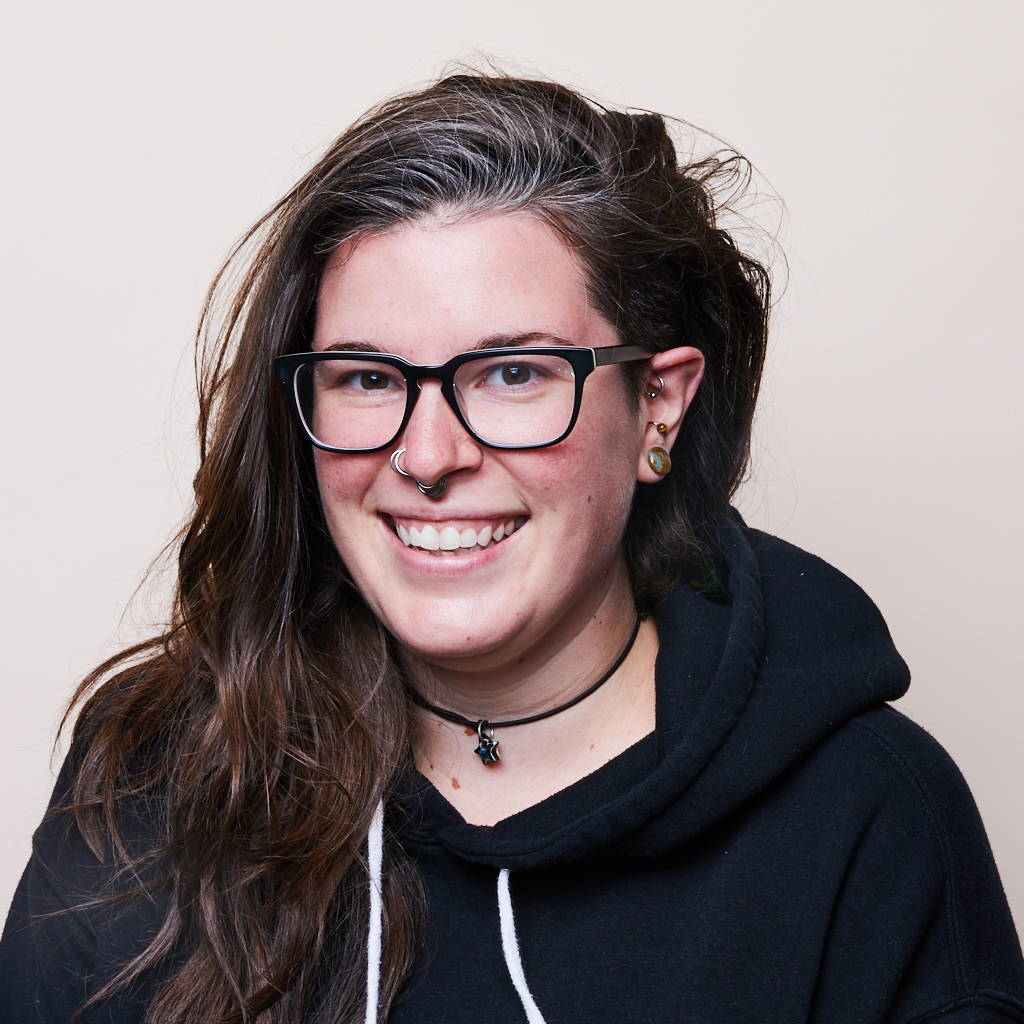 Eli Nelms, Facilities Associate
Emilja says, "Eli, who is secretly a hissing possum in human form, has taken to the RAM press like a dad to a fancy new propane grill. Ask them about their giant cat!"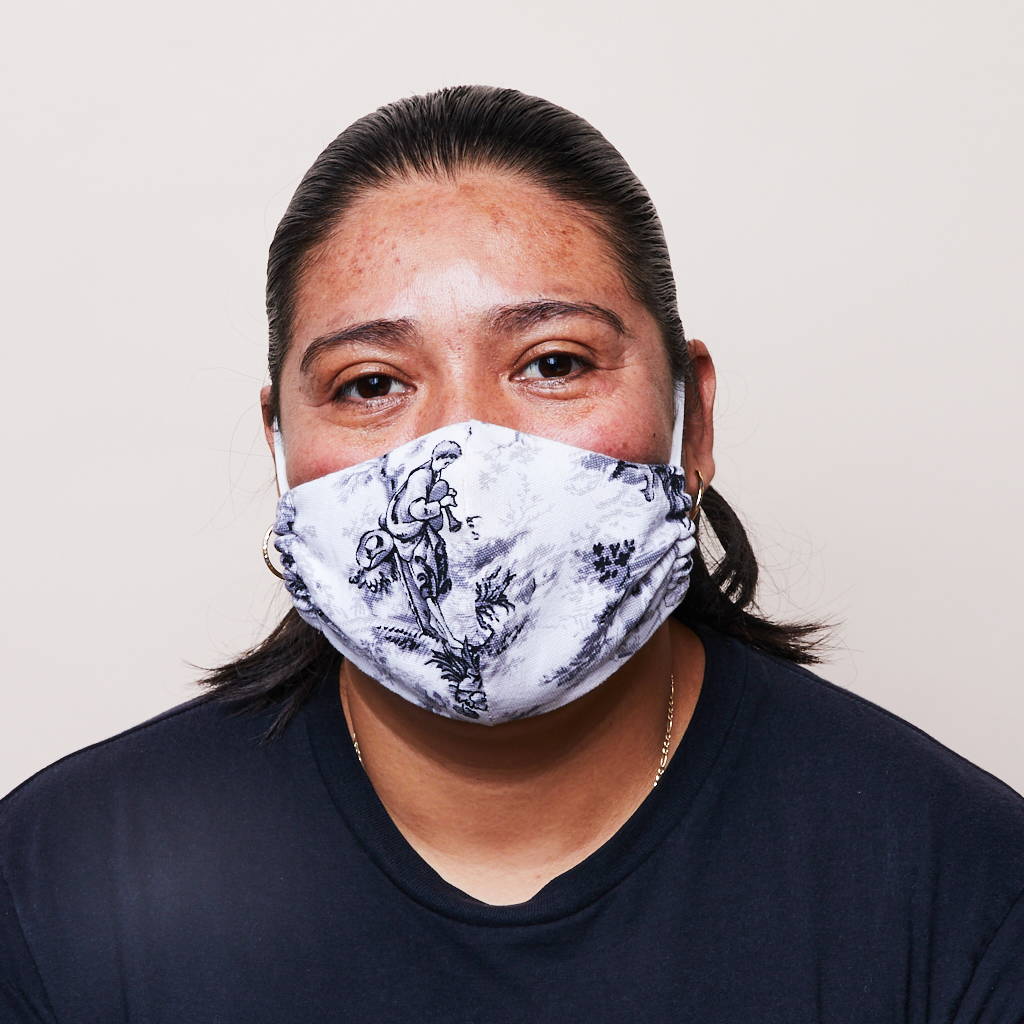 Maria del Rosario Segovia Salas, Forming Generalist
A says, "Maria is an absolute delight to work with. Every shift I've ever shared with her has been full of laughter and shared snacks."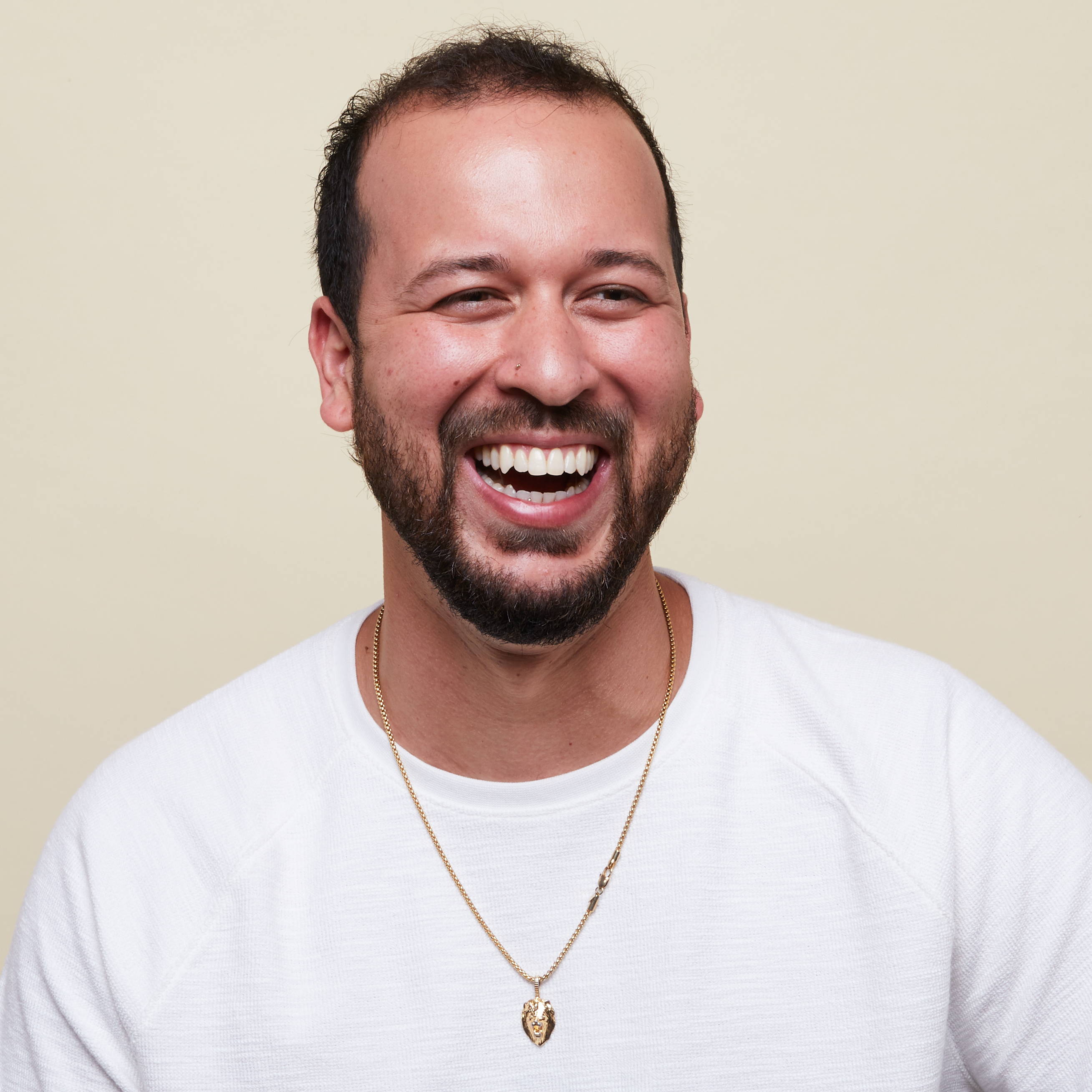 Manny Ayala, Sr. Learning & Development Manager
Clarissa says, "Manny is the most transparent human I know. If in doubt about how he feels about something take note: does he have stress cheetos with him?"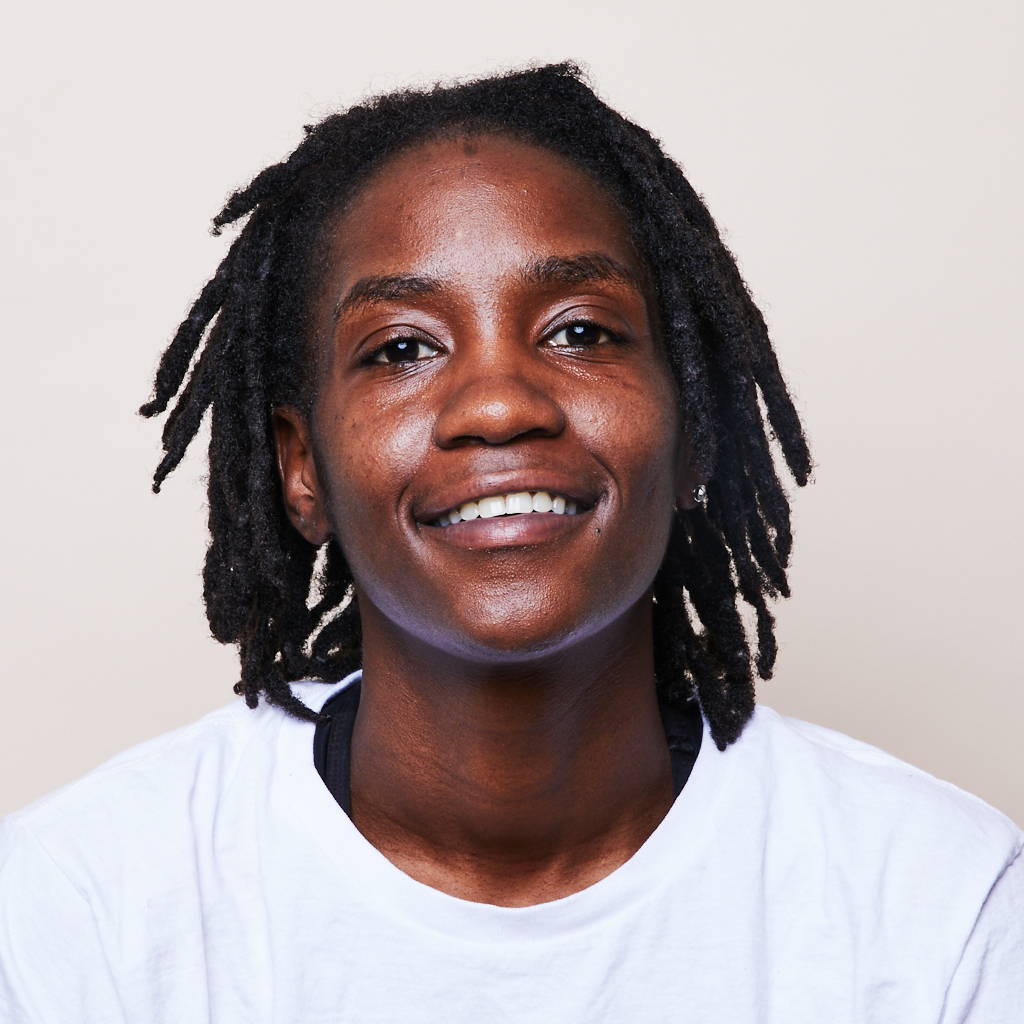 Desiree Gamble, Forming Generalist
Sarah B. says, "Des is super smiley and funny. We help each other out and both have twin sisters! "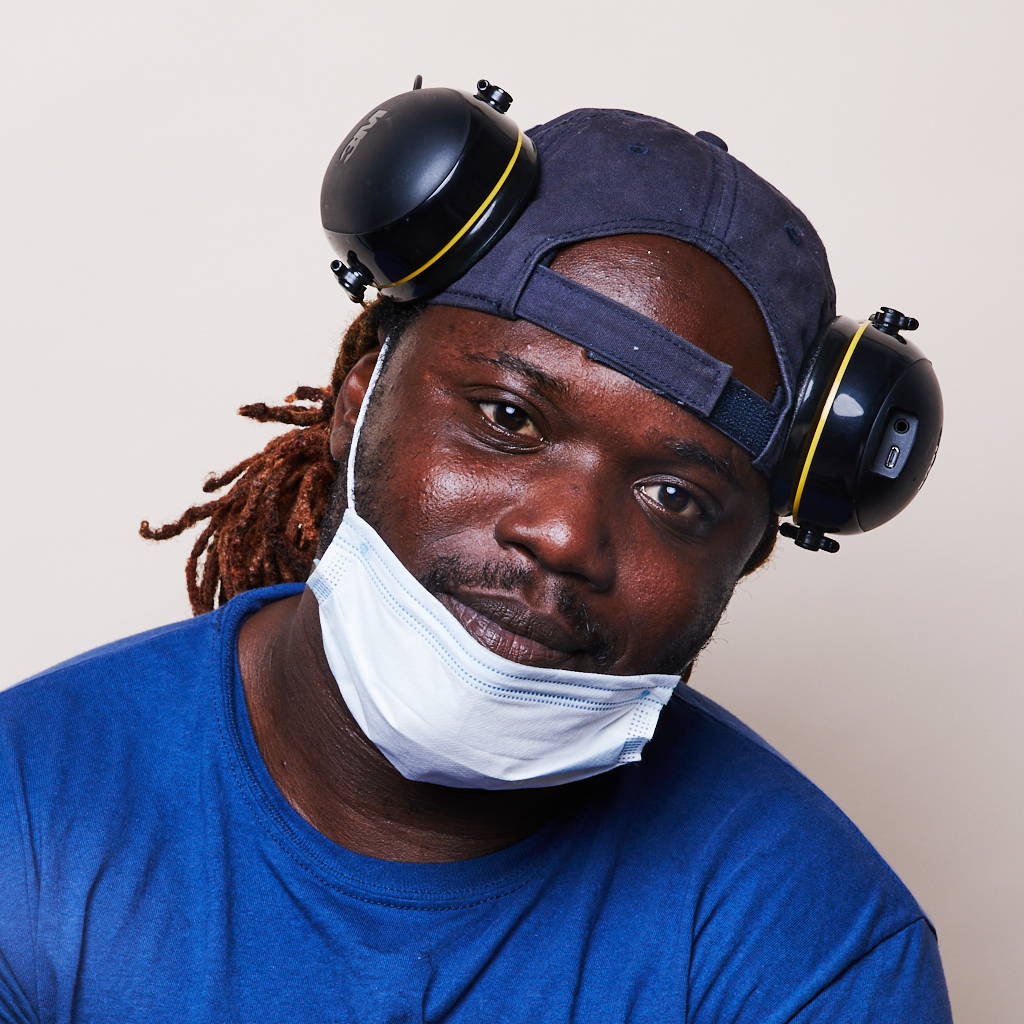 Hakeem LaPierre, Production Support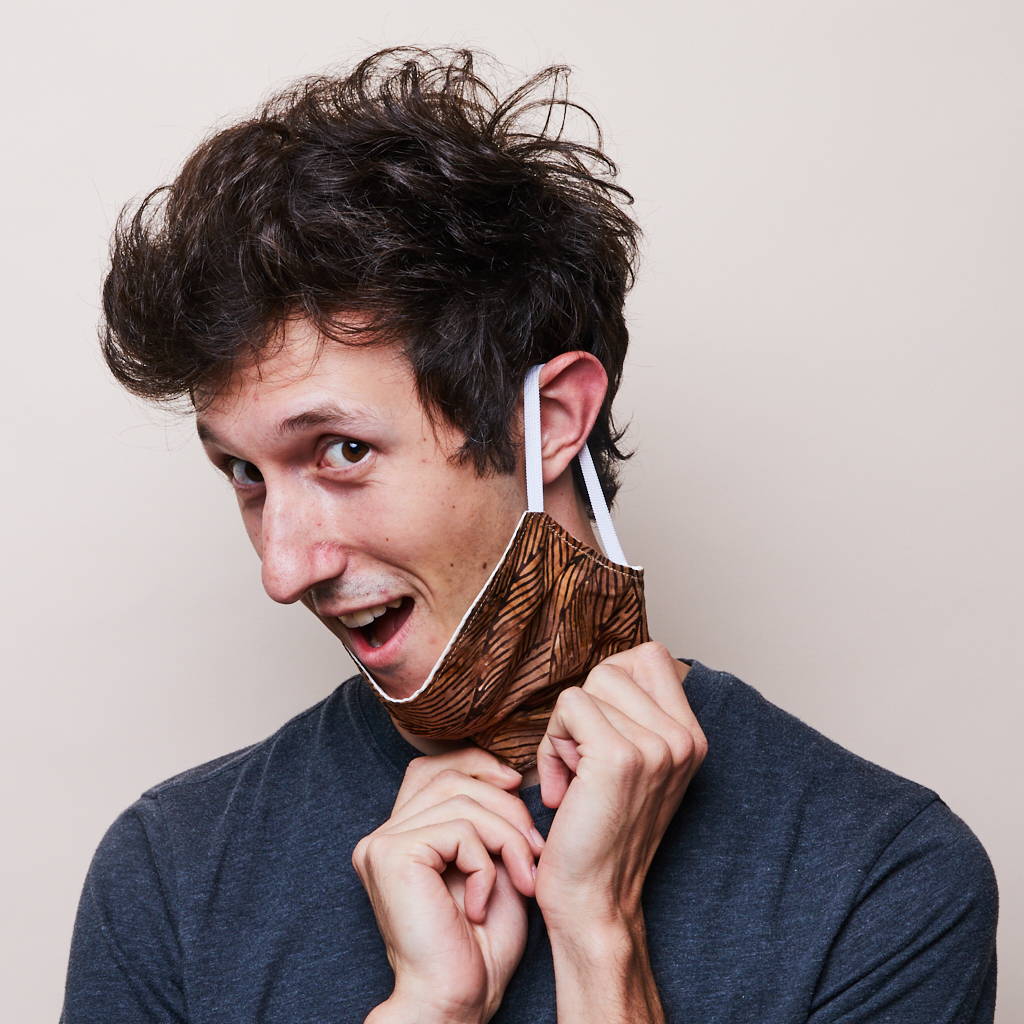 James Snyder, Mechanical Engineer
Eva says, "Whether he's designing a new tool for the production team, planning an adventure or building a Magic deck, James takes every job seriously, but never himself."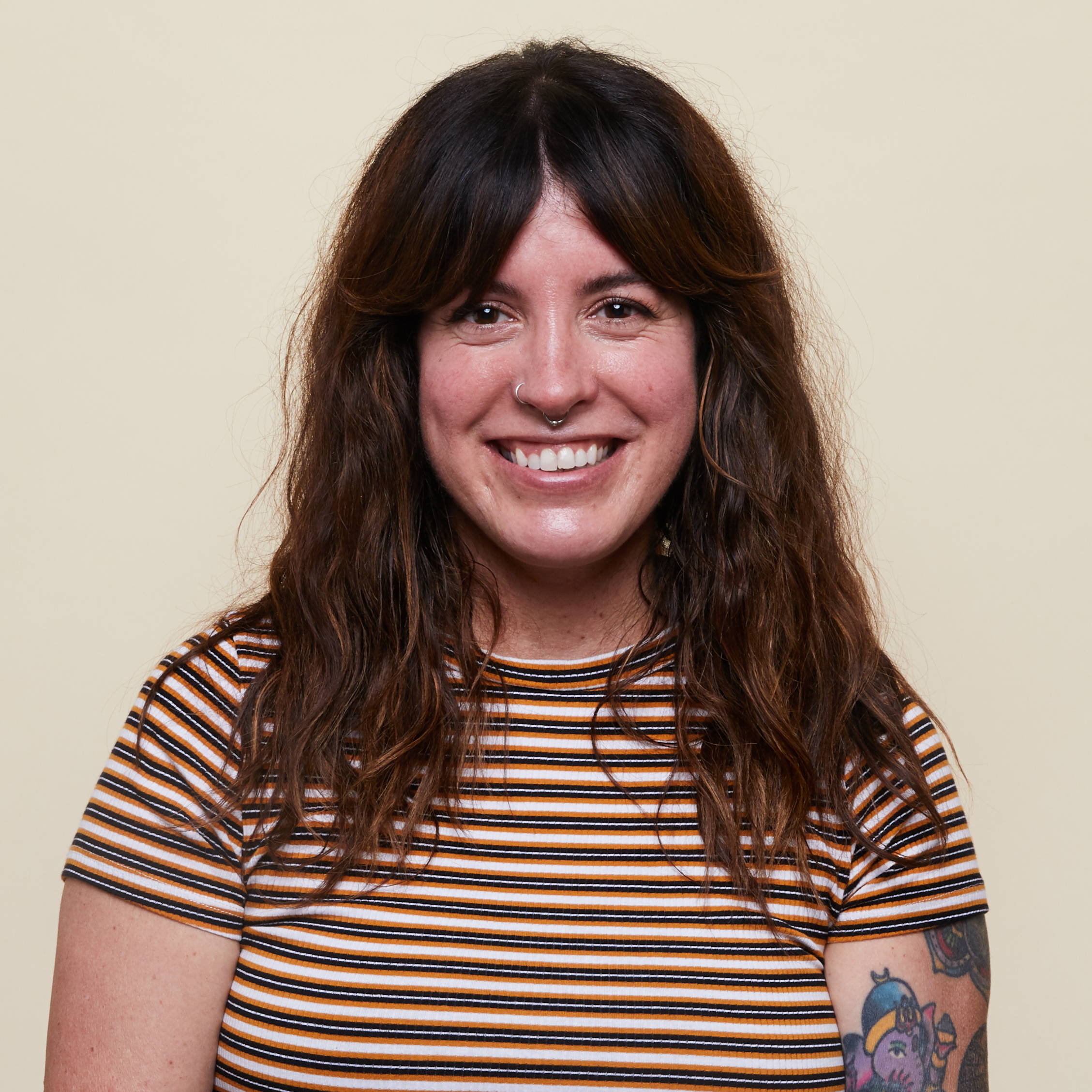 Heather Clark, Glaze Generalist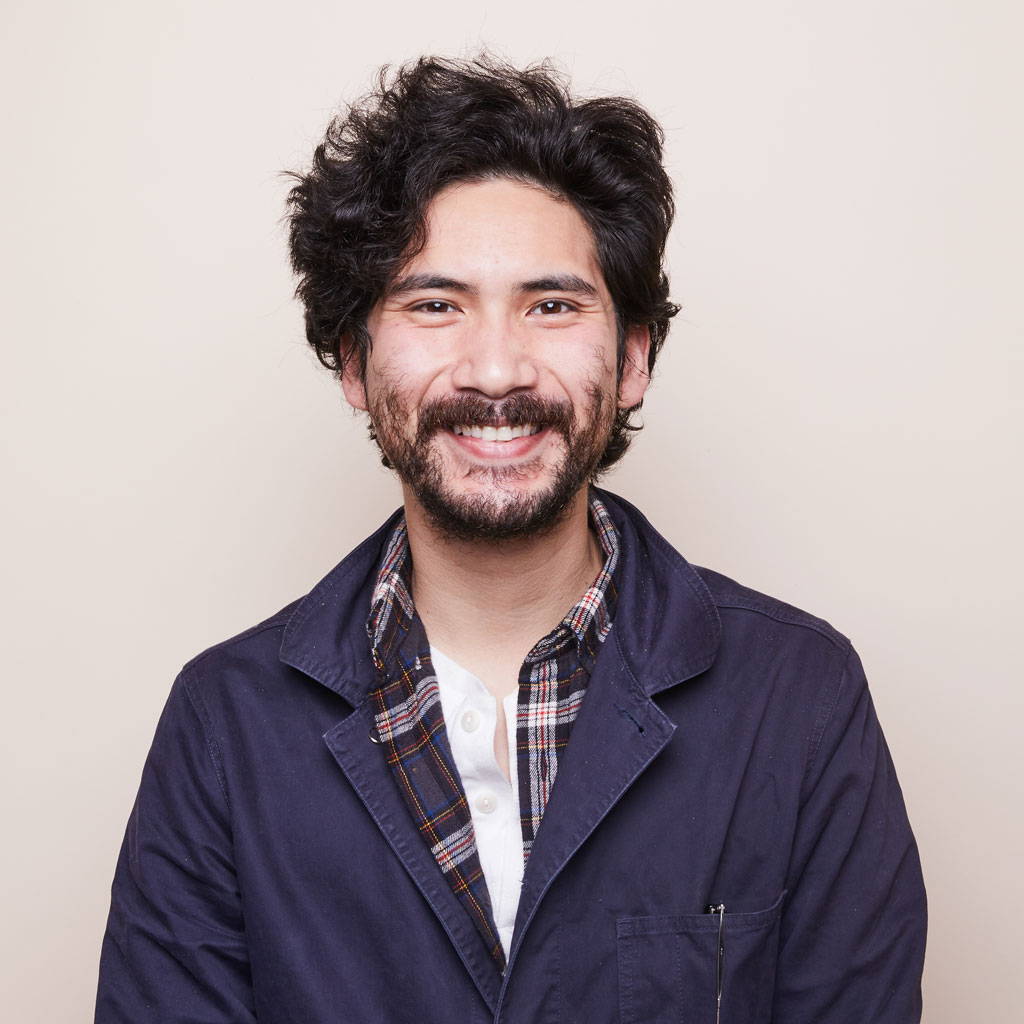 Freddy Watkins, Forming Generalist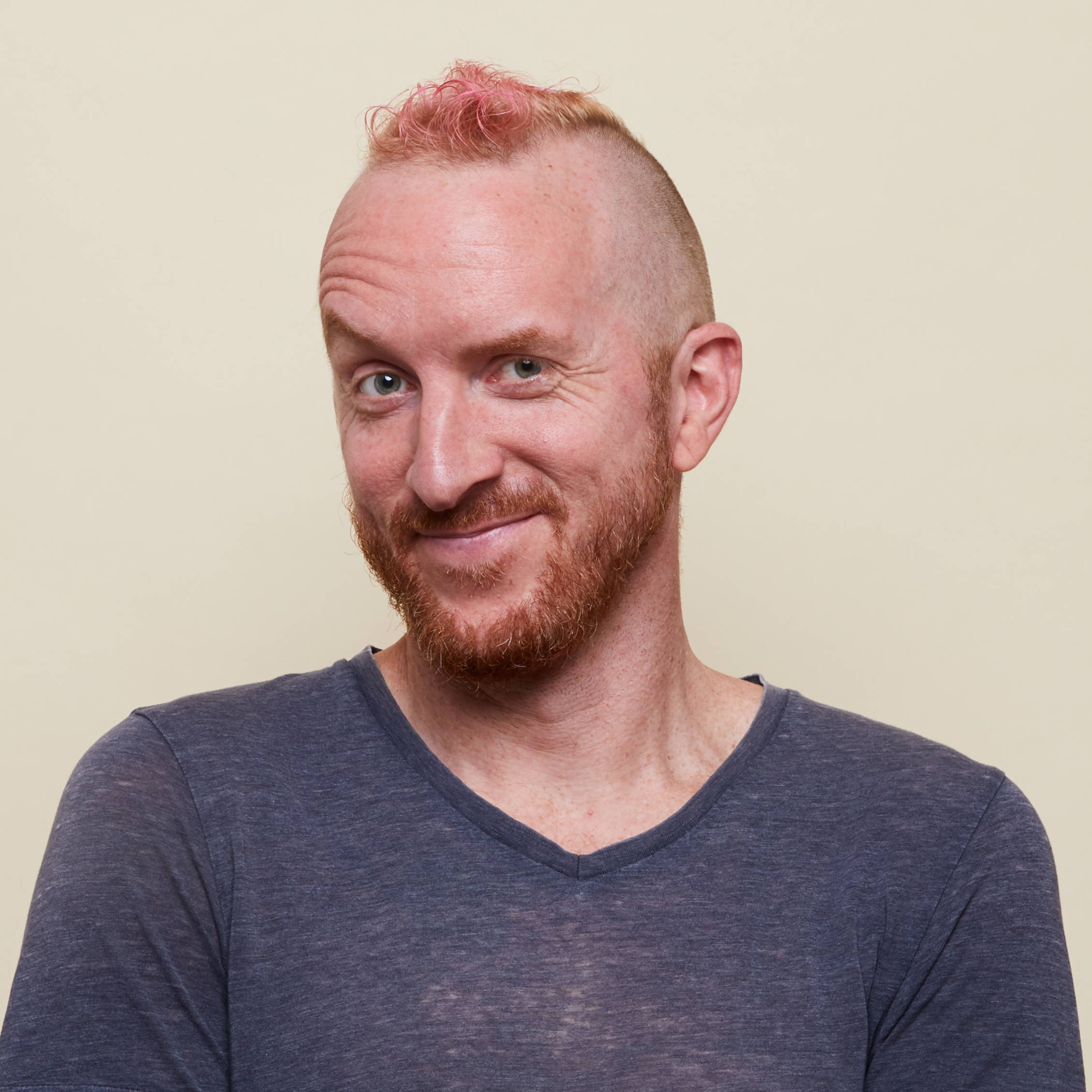 Donnie Bishop, Forming Generalist
---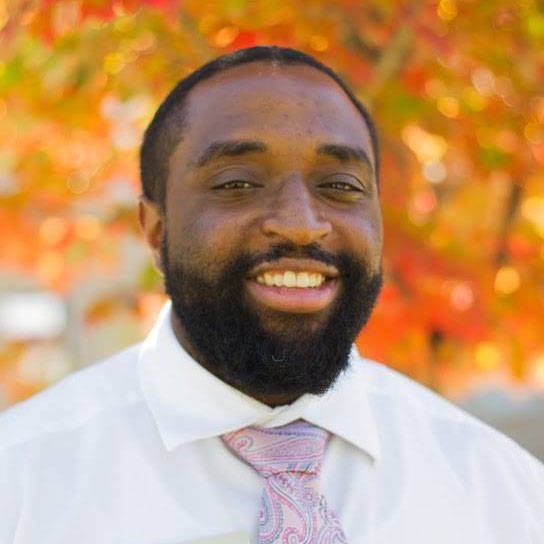 Philip Cooper, Certified Peer Support Counselor
Philip runs a staffing agency here in Asheville that focuses on supportive employment for justice-involved citizens. Philip is a real force of nature. We have worked with him for several years and he has brought us a lot of amazing people.
Brad is a former founder of a food and beverage company from Australia and now based in Canada. Brad's experience in running a high growth business to over 100 employees and adding in-house manufacturing and distribution capabilities provides a useful perspective for the daily challenges faced by East Fork.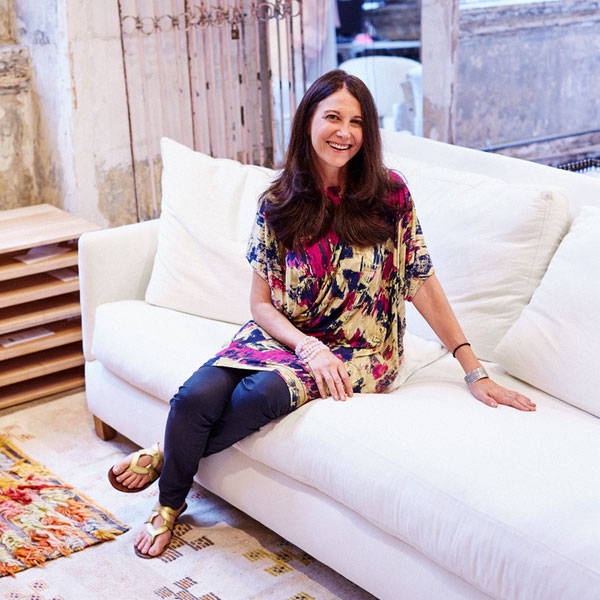 Amy Chender was the Chief Operating Officer and the Director of Social Responsibility Amy was an early investor and she now sits on our advisory board - we come to her for any all questions everything from brand and resale strategy.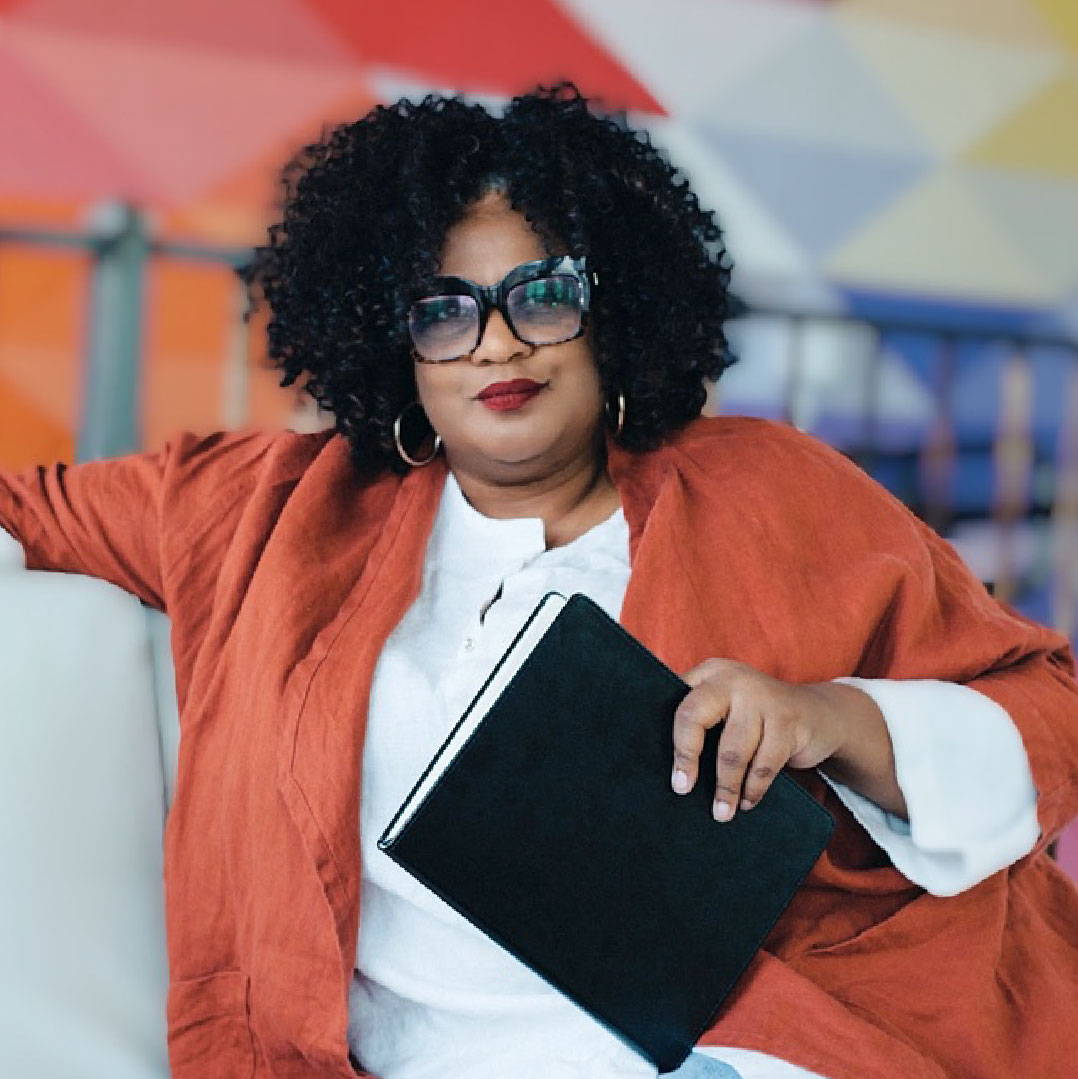 Desiree Adaway, Consultant in Diversity and Inclusion
The Executive Team works with Desiree at the Adaway Group for 1:1 business coaching through a Diversity, Equity, and Inclusion lens.